January 23, 2018 - 11:29am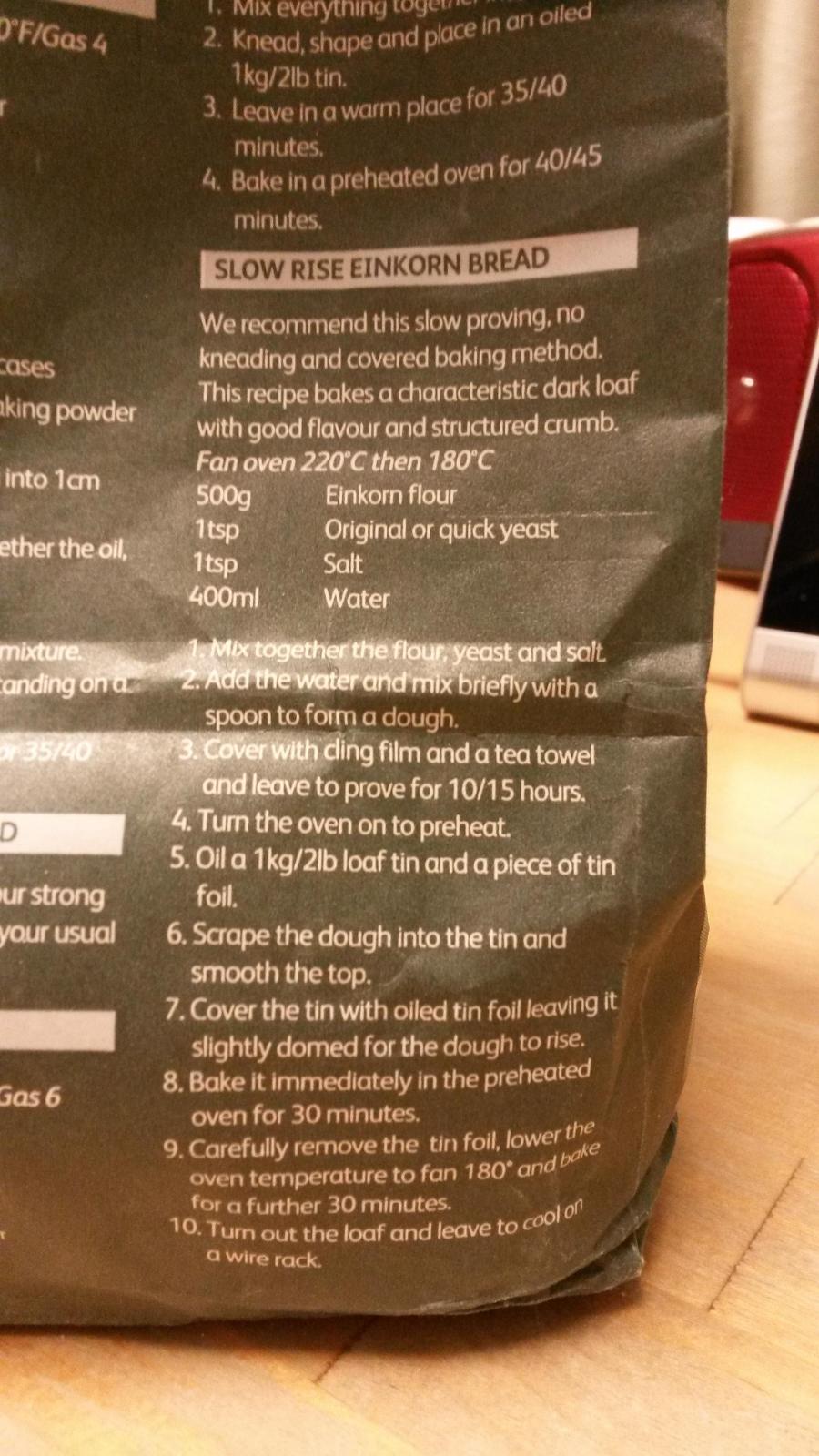 I guess it's Einkorn week. My next recipe, which I'm in the middle of, is 100% wholegrain Einkorn. 
Now my usual Einkorn method is as follows...
Flour : 100%
Water : 70%
Salt : 2%
Starter : 10% @ 70% hydration 
The method is simple. Mix until a dough is formed but don't over knead. Stop before it turns really sticky. The more you knead the stickier it gets. Then cover and bulk ferment till risen and craggy on top. When it reaches this stage it's no longer a dough but resembles a 90-100% hydration rye. Spoon into an oiled loaf pan and leave to rise till one or two holes just begin to appear in too then bake in a pre heated oven. 
The recipe above is very similar but it's 80% hydration and has yeast. It's also a long rise and no knead. I've adapted it to a sourdough by taking out the yeast and using 1% inoculation. So far so good. Very much like mine. It's the lack of a final proof I'm querying. I understand that some doughs have little or no final proof but they've had a bulk ferment with a very quick final shape which wouldn't de-gas the dough too much. Just the right amount to be baked straight away. And these are the usual bread flour kind of doughs etc. 
The recipe above says to portion out into a loaf pan, smooth out (like one would do for a rye loaf) and bake straight away. Covered for 30 minutes at 220°C then uncovered for another 30 minutes at 180°C. 
Why is it done this way when I'd lose the gas while portioning it out into a loaf pan? Is there anything to be gained from doing it this way or should I do a final proof?