January 23, 2018 - 8:41am
Banana Rye SD with dates and pecans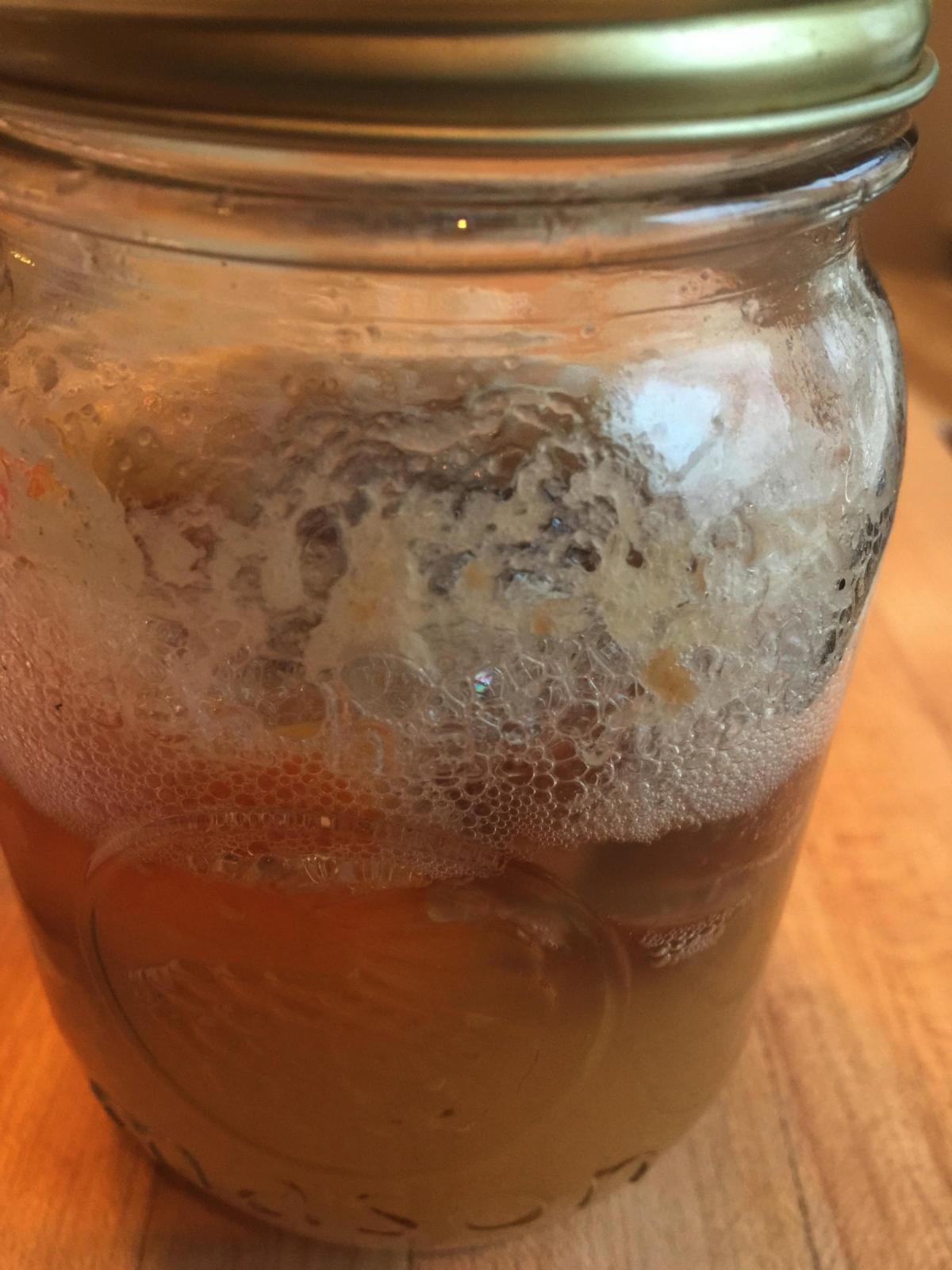 Oh m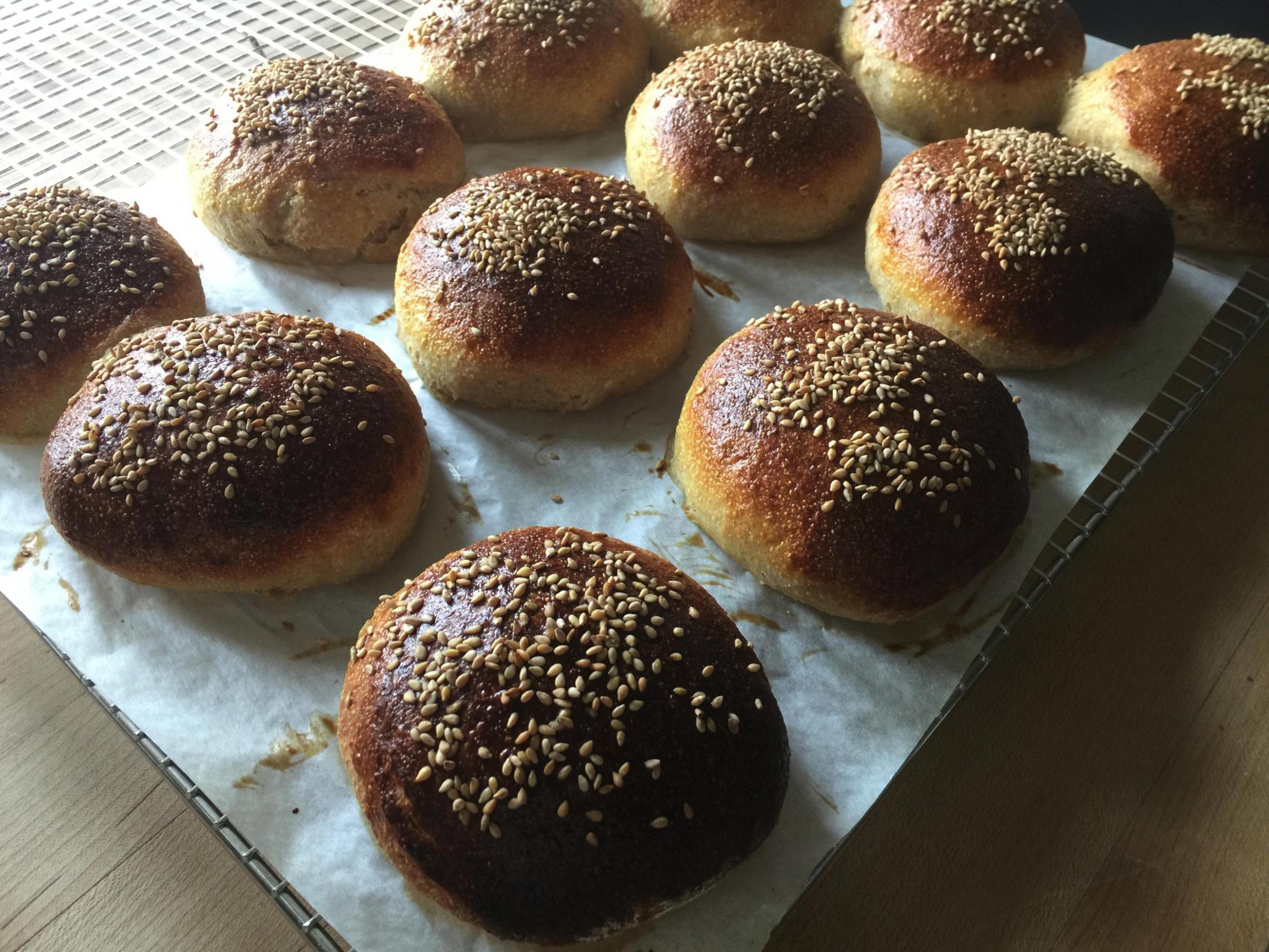 y....th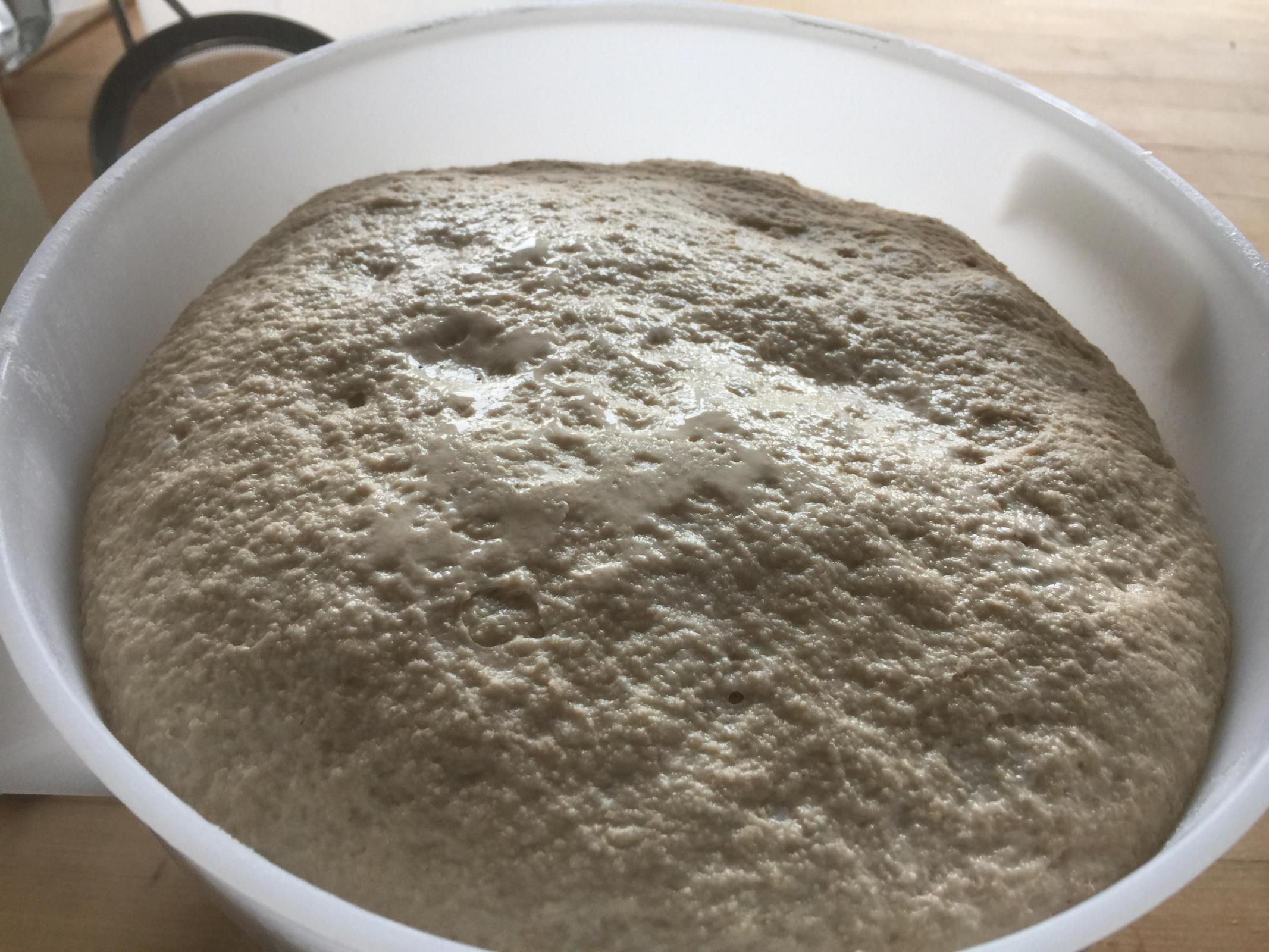 at's about all I can say. The blue granite roaster is definitely the way to go , at least I will not be using my cast iron anymore. Look at that ear :) and caramelization.  I had extra ripe bananas and I remembered posts from Shiao - ping and txfarmer using bananas and SD. I read and read and came up with a formula. I have several more I am going to try as I get more bananas. The date syrup is from a Middle Eastern grocery in Las Vegas NV. That plus the bananas really make the crust darken but not burn. Smells like I was making candy caramels !  
244g rye levain 100%
220g unbleached flour
45g rye flour freshly milled
55 g Spring hard wheat flour
245g very ripe pureed bananas
35g date syrup + 35g yogurt
9 g salt 
a very wet and sticky dough. Tried folds in the bowl and that worked well. Only way I could do them on the table was with additional flour. Finally called it good and put the dough to bed in the cool mudroom. After 4 hrs it was light but not even 50%. Went ahead and shaped in my own fold/pinch/method and placed in banneton in mud room. After 4 hrs it looked good so I put it in the fridge and went to bed. Preheated oven at 500 with the roaster in the oven. Baked loaf 10 min at 500 lid on and 10 min at 475 lid on. Baked 20 min at 475 lid off. Perfect. Can't get over the spring achieved with the granite wear . Holds in the moisture, quick to preheat pot, not heavy to transfer and can easily bake successive loaves due to fast turnaround. I'm sold .