January 19, 2018 - 10:47am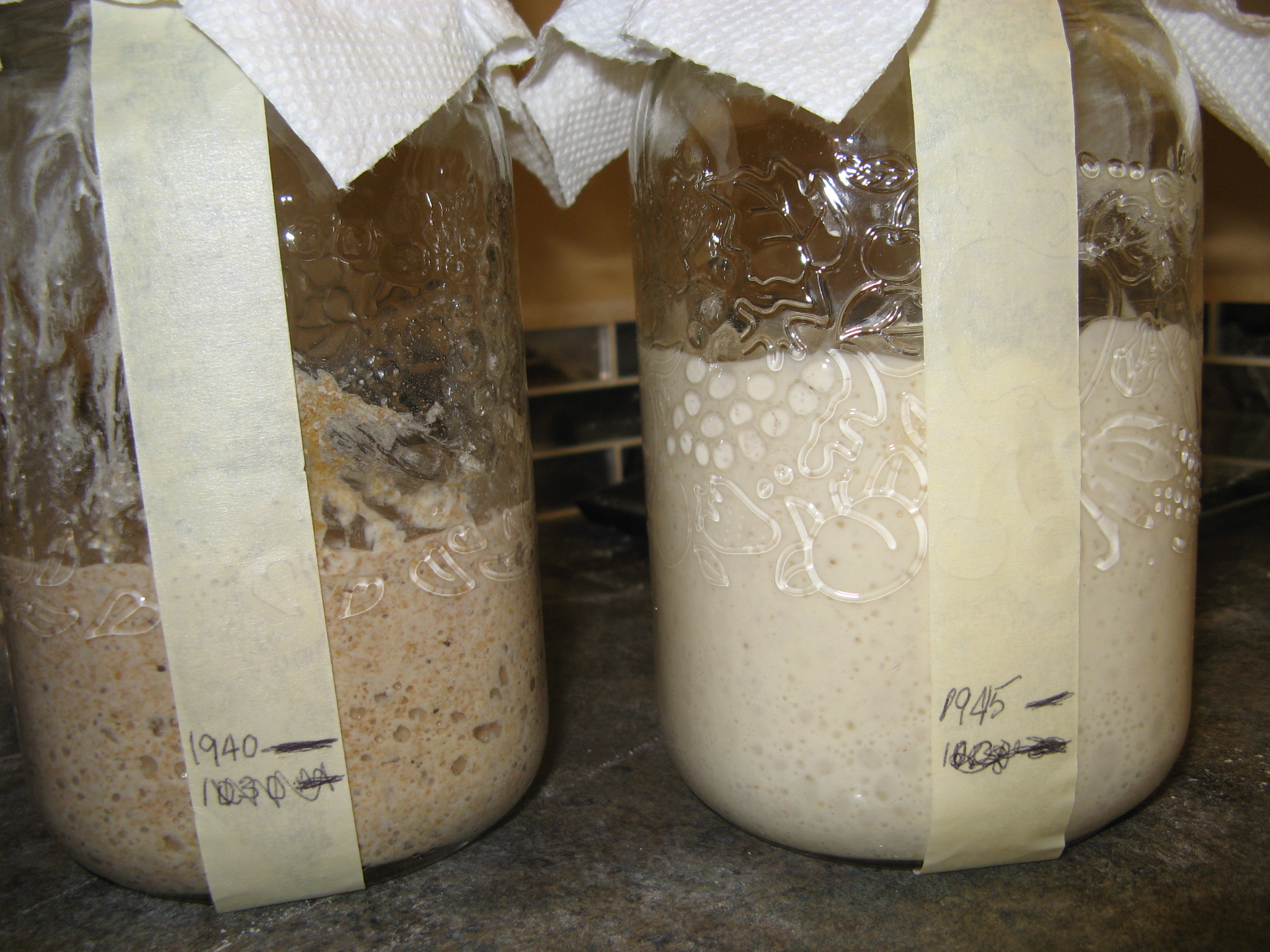 As have many of you, I've downloaded and have been devouring Trevor Wilson's book over the last week or so. A light bulb went off early in the book when he was discussing the strength of your starter and the fact that it might have too high an acid load. My old starter was getting a little eye watering (very acetic-smelling) which was probably contributing to the slight disappointment I've had in my sourdoughs lately (a bit dense and gummy for my liking). This even though it seemed to be bubbly and floaty when used.
So I took a bit of it and divided it into two jars, and fed each one at 1:3:3 - one stone-ground whole wheat flour, the other unbleached bread flour. The first build took a while to double, but it looked fairly nice once it did (though it still smelled a little acetic). I scooped out half of each and did another 1:3:3 feed. I didn't record the timing (maybe 8 hours?) but as shown in the picture above, the starters took off! Of course, the whole wheat one didn't have anywhere near the volume of the bread flour one, but still more than doubled (the top line on the masking tape shows where this second build started). And they both smell very nice.
It's nice to know my old starter is still good, and just needed a little TLC. But just for fun, I've also started a new one using Debra Wink's Pineapple Juice formula, and named it (of course) "Piney the Younger". Still early days, so we'll see how that one goes. :)