December 30, 2017 - 11:51am
Scoring Bread, my endeavor to learn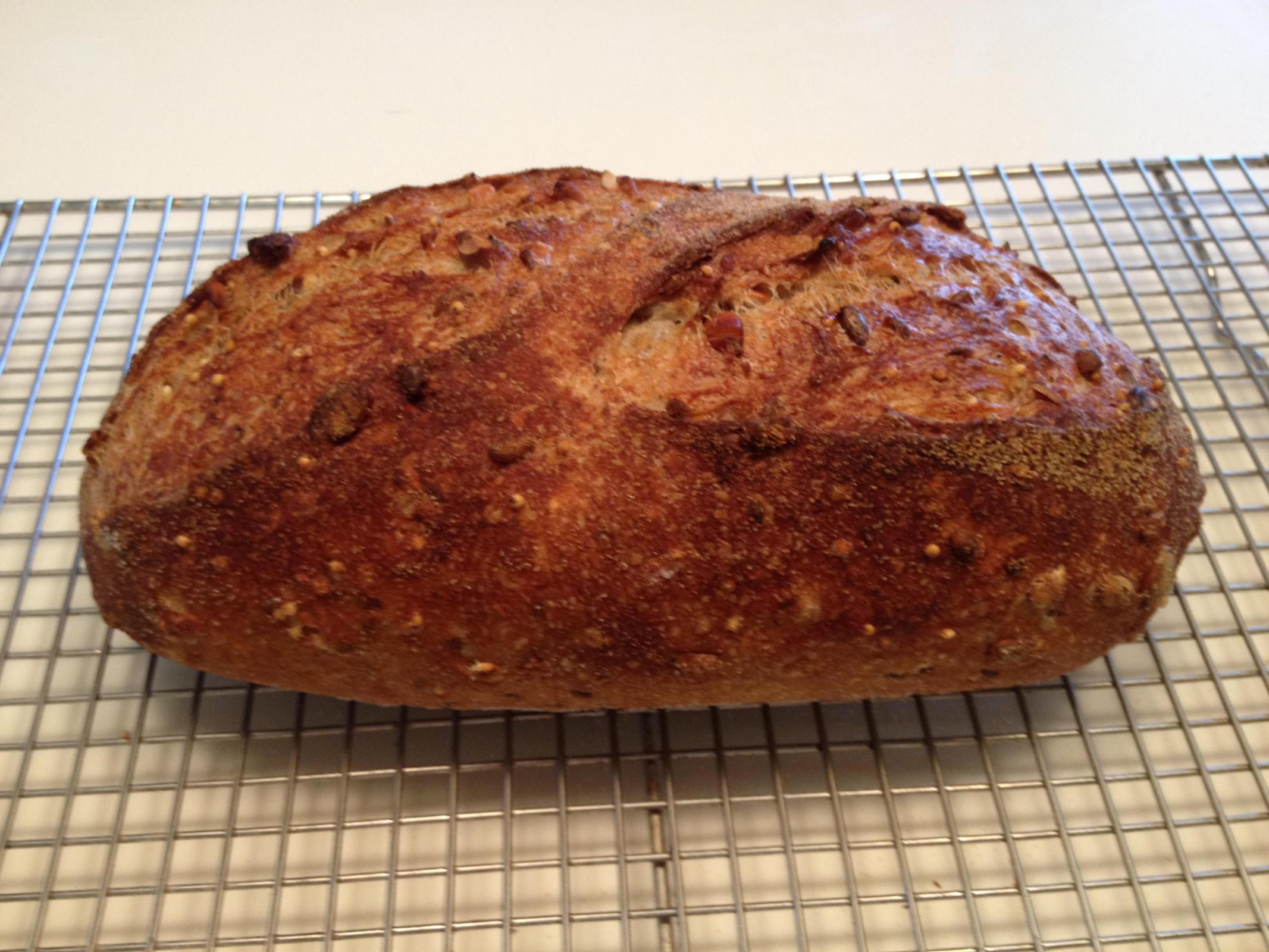 I intend to get more serious about scoring bread. I want to bake pretty bread.  I've studied more post than I care to admit. I read everything I could find by David and Alan. YouTube is also an excellent resource. Today I decided to try some of the things I've learned. I wanted to bake a couple of loaves for my neighbor and myself, so I choose Hamelman's Five-Grain Levain. I wanted to do a same day bake so I broke down and supplemented my levain with yeast. When it came to scoring I realized the seeds where not going to make scoring easy. Next time baguettes...
l learned that dough structure and shaping are important, so I did my best. I didn't mix the dough to full development because I mix the seeds into the dough using stretch & fold. I did do 3 S&F.
I was keen to make sure the bread proofed properly. The bread proofed more quickly than I anticipated (I usually go starter only) so I placed the bannetons in the frig for a few minutes while the oven preheated. That seemed to work well.
While waiting for the loaves to proof I drew a Batard shape with score lines on a piece of paper. I practiced scoring with a chop stick and also a lame with the blade removed.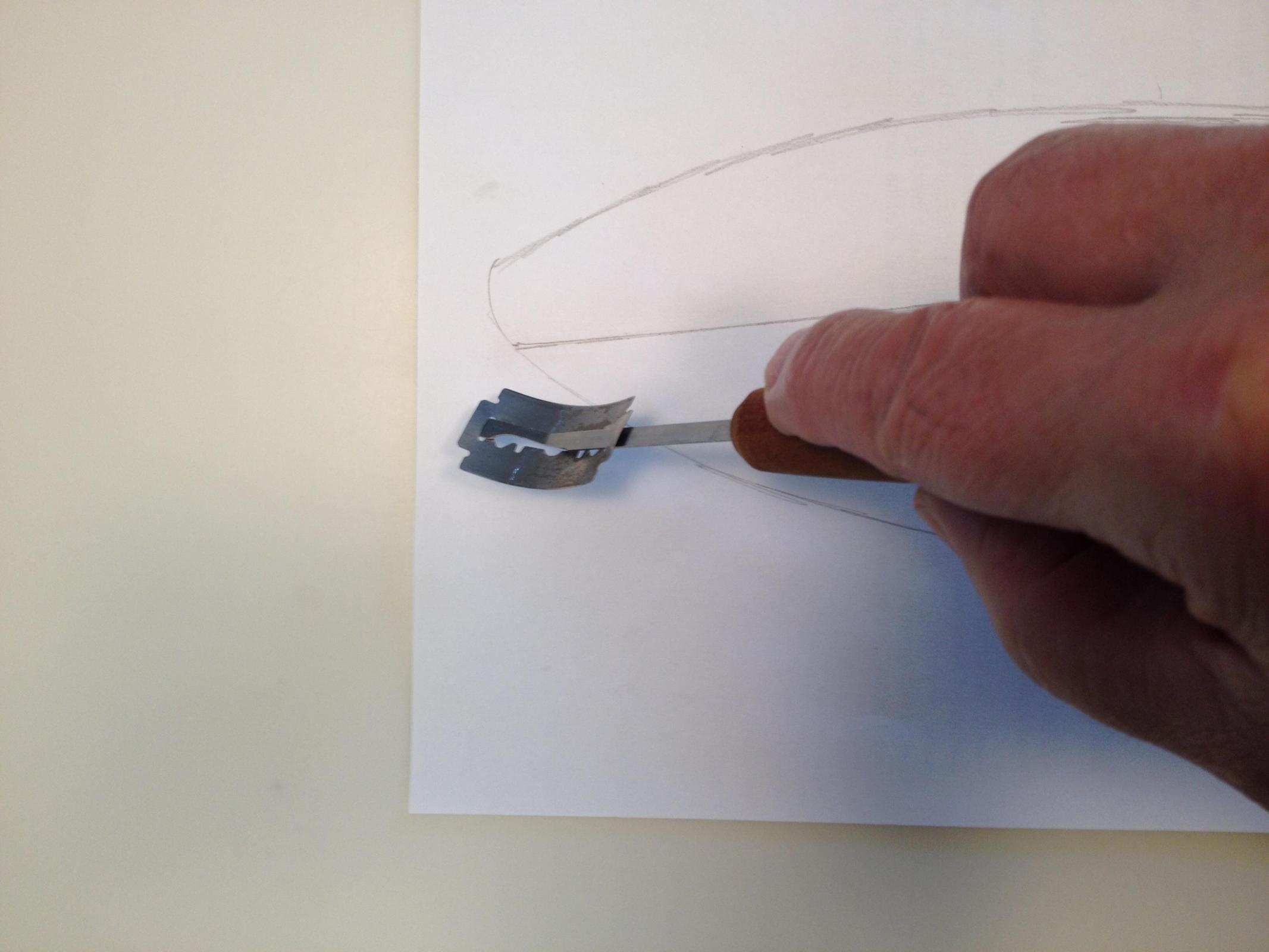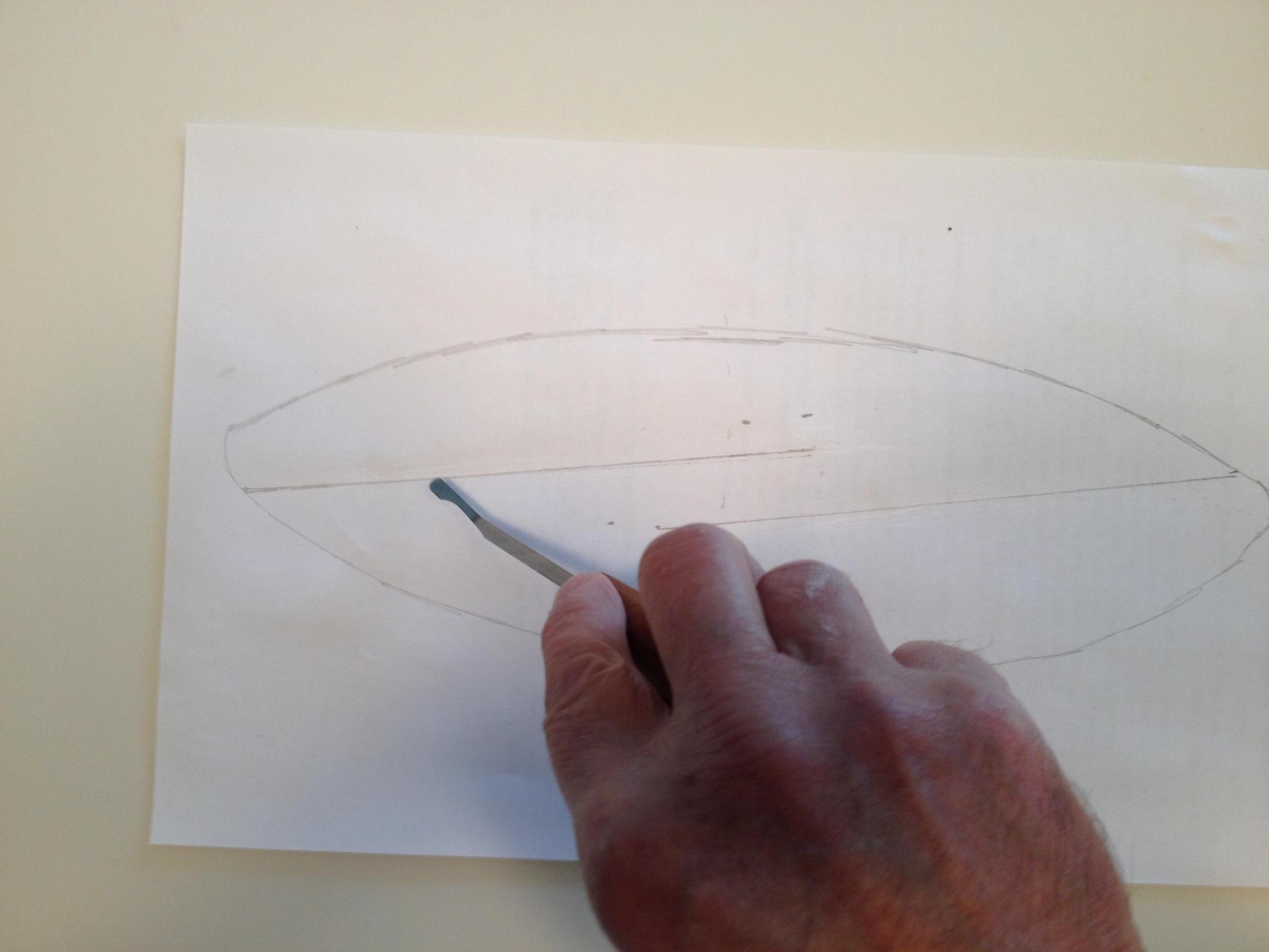 I removed the bread from the bannetons and dusted off the rice flour. Then I took a marking pen and placed 4 dots on each bread. I planned for 2 scores per loaf. The dots showed me the beginning and the end of each score. Alfanso likes to score to the very end of the loaf. I tried to do that. I oiled the double edge razor blade and made sure it was sharp. I used a very low angle and tried to limit the depth to 1/4". 
I did enjoy some improvement, but No Ears! They started, but they are not pronounced enough. I want to be able to lift the bread by the ear.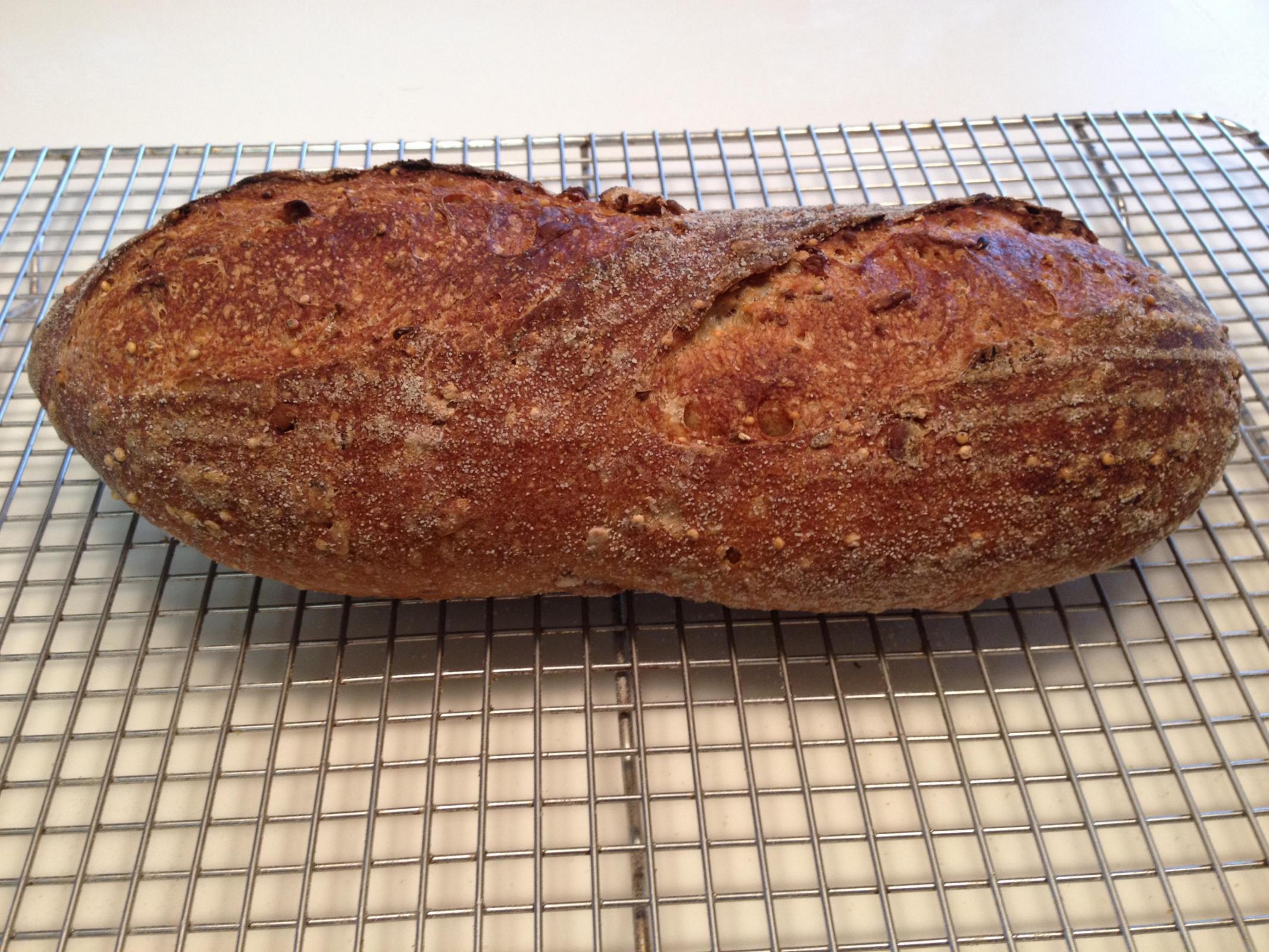 Do you think the longer Batard needed more over-lap on the scores? There is a slight narrowing in the middle.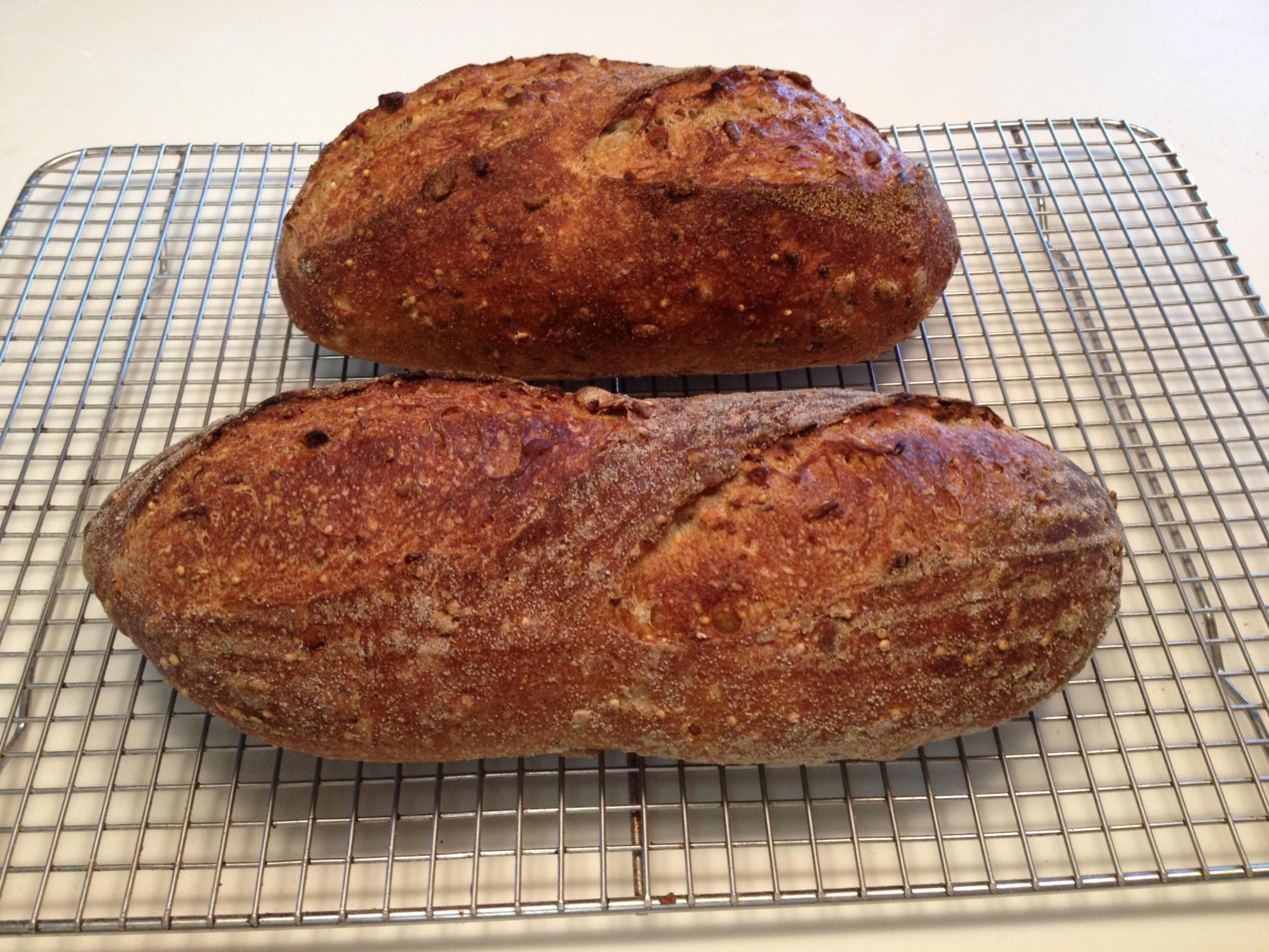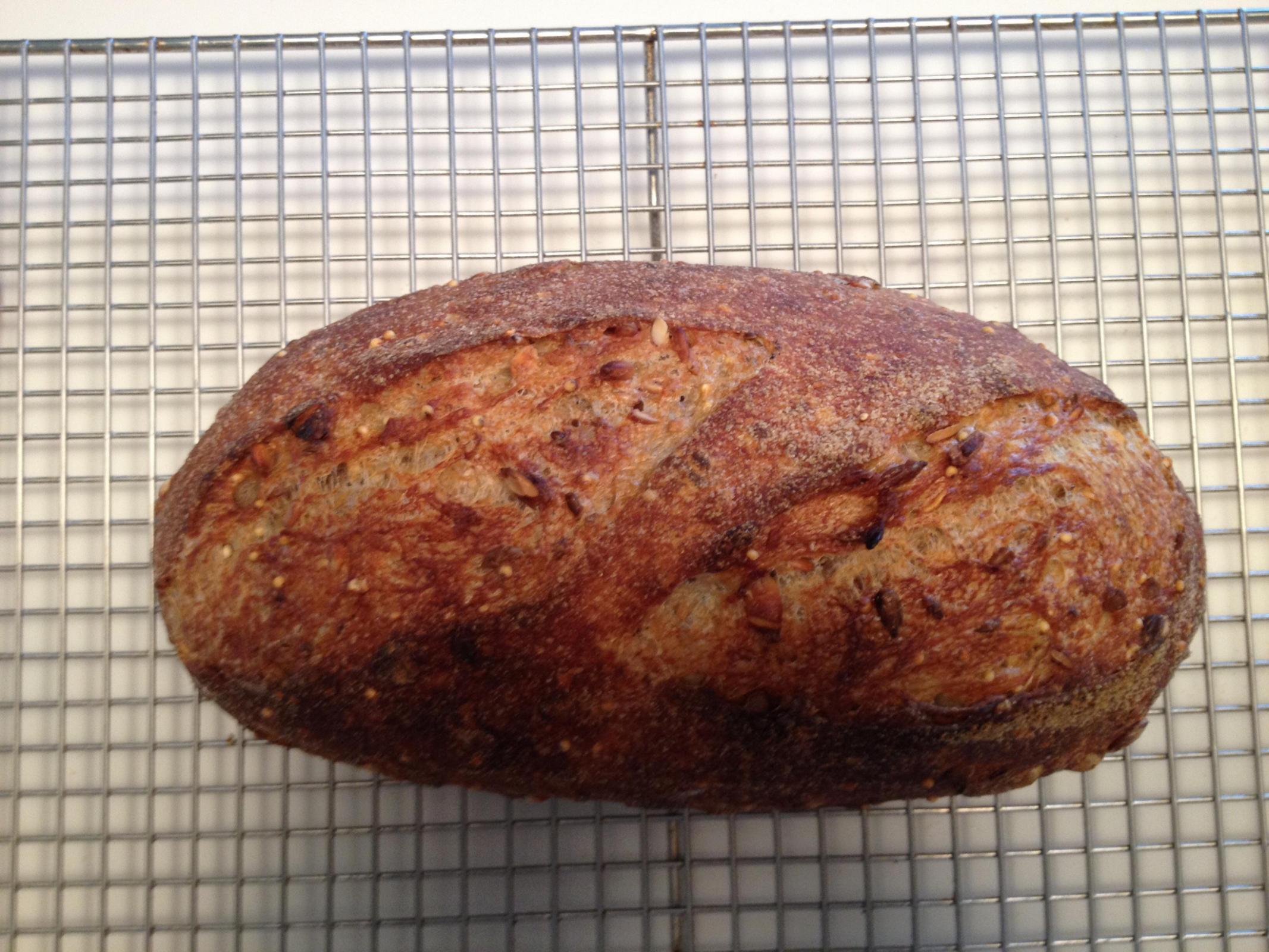 Thanks for tuning in...
Dan