December 29, 2017 - 2:24pm
Another attempt at Danni's Caramelized Onion Sourdough with Parmigiano-Reggiano and Italian Herbs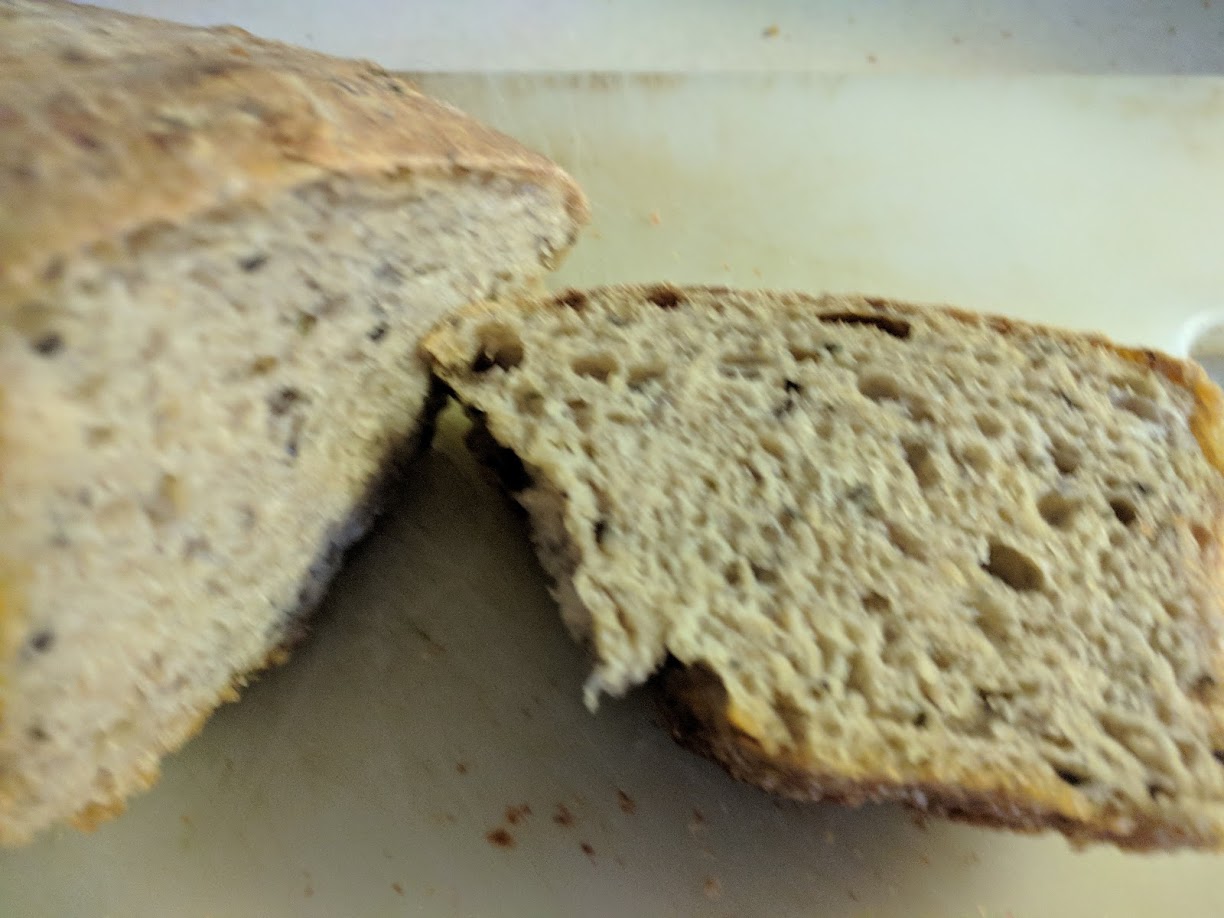 I got the first part of the recipe right; the autolyzed flour was just the right texture. After autolyzing, one is to add yogurt, caramelized onion, and 270 grams of starter. When I added all that, the dough was so wet as to be unmanageable. I added about two cups of KA bread flour. The dough thickened up some but was still too wet to stretch and fold. I had to dip down into the dough, pull up a handful from the bottom, turn, dip down again, etc. I let the dough rise as directed and it was unmanageably wet. I glopped it into greased breadpans with my hands. Let it rise and baked it directly (no retarding). 
I had to bake it at 360 degrees F, as that is all my broken oven will do. I baked it until it seemed right (forgot to set the time) and took it out. Could not get the first loaf out of the pan. Stuck all round. I mangled it pulling it out, then ate the crunched up portion :)
It is dang tasty, but I would rate it just another tasty failure.
I think the problem is in the second phase, when one adds yogurt, caramelized onion, and starter. I am going to have to adjust the starter amount downwards, because that has to be most of the added hydration. There's no reason to add that much, really, as my little yeasties will colonize furiously. 
I am guessing that my starter is wetter than Danni's levain. Mine is made with a cup of ww flour and a cup of water. I pour off the hooch every day, but it is still a wet starter.