December 25, 2017 - 12:58pm
My regular sandwich loaf -- Great bread!
Merry Christmas fresh loafers! This has been my go to recipe for sandwich bread for some time now. It freezes well sliced and each loaf keeps me for 2 - 3 weeks in sandwich bread. The recipe is a version of Peter Reinhart's recipe for soft sandwich bread and rolls from Artisan Bread's Every Day. I use a natural yeast, a sweet levain at 100% hydration. The current levain is at least three years old.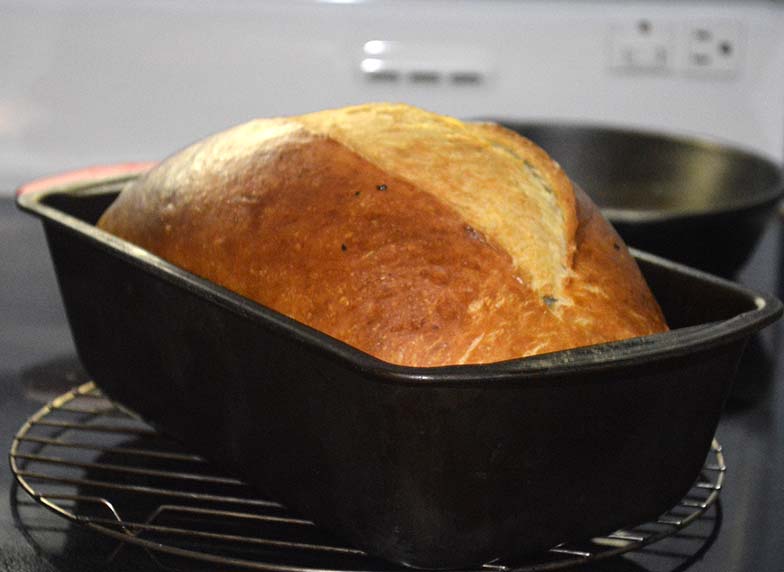 To finish the loaf, I brushed with an egg glaze and then scored the top, finally getting a good score and a nice grigne. It tells me I judged the proofing right. It is nice to get a great bake in a relatively new kitchen and new oven and at a new altitude and humidity. I am figuring it out.
May all of your Christmas dreams come true and happy baking! 
Ski