December 23, 2017 - 5:51am
Learning bakers percentages....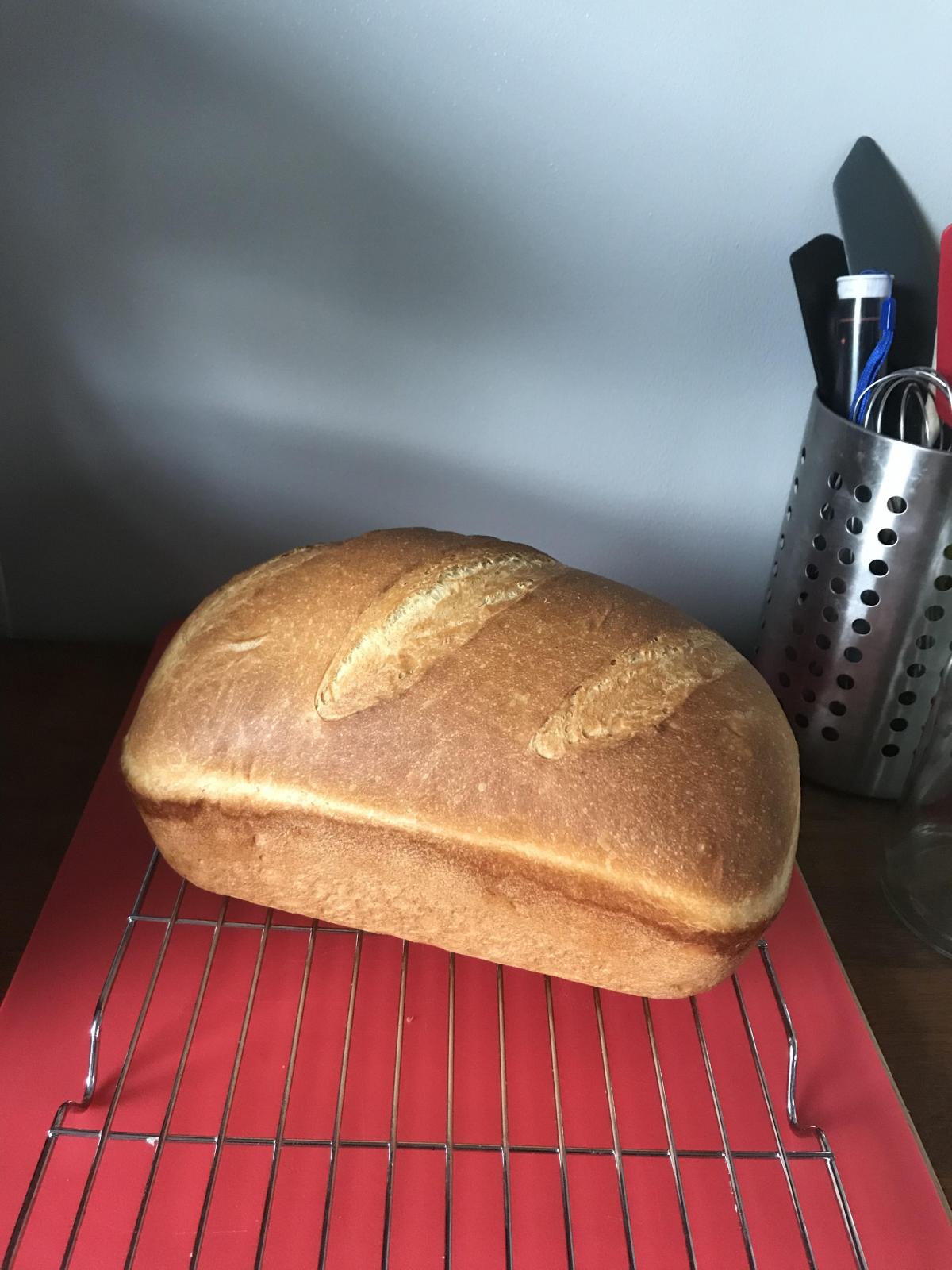 I just tried increasing my favourite white loaf for a larger loaf tin using Bakers math. It seems to have worked...woohoooo. Also a couple of techniques....rested the dough after mixing 10 min. Had never done stretch and fold so tried that to see what it's like, not even sure if you are suppose to use it for this dough, I know it's used with wet doughs...but it was nice and soft with good stretch. Will see the crumb after it cools...I hope it's as nice on the inside....