December 16, 2017 - 3:04pm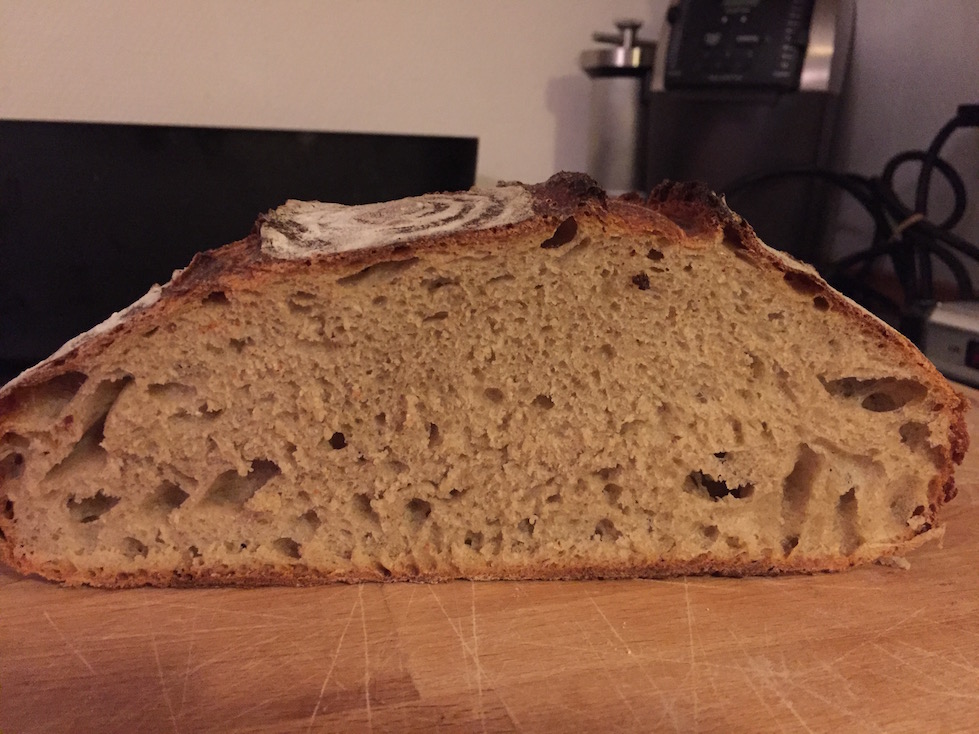 This is a 10% whole grain rye, with 1.25% (fresh) yeast and everything seemed to go well until baking, the dough developed nicely and was easy to shape, but it didn't rise much in the oven and crumb is kind of closed. I'm not sure if it was underproofed and/or overproofed or just bad shaping? I haven't baked with fresh yeast in a while, typically use sourdough so I wasn't really sure about the timings. 
I mixed everything, let it autolyse about 30 min, bulk ferment about 4.5h, 30min bench rest, shape and then final proofed for about 1h.