December 11, 2017 - 7:21am
Whole wheat pumpkin bread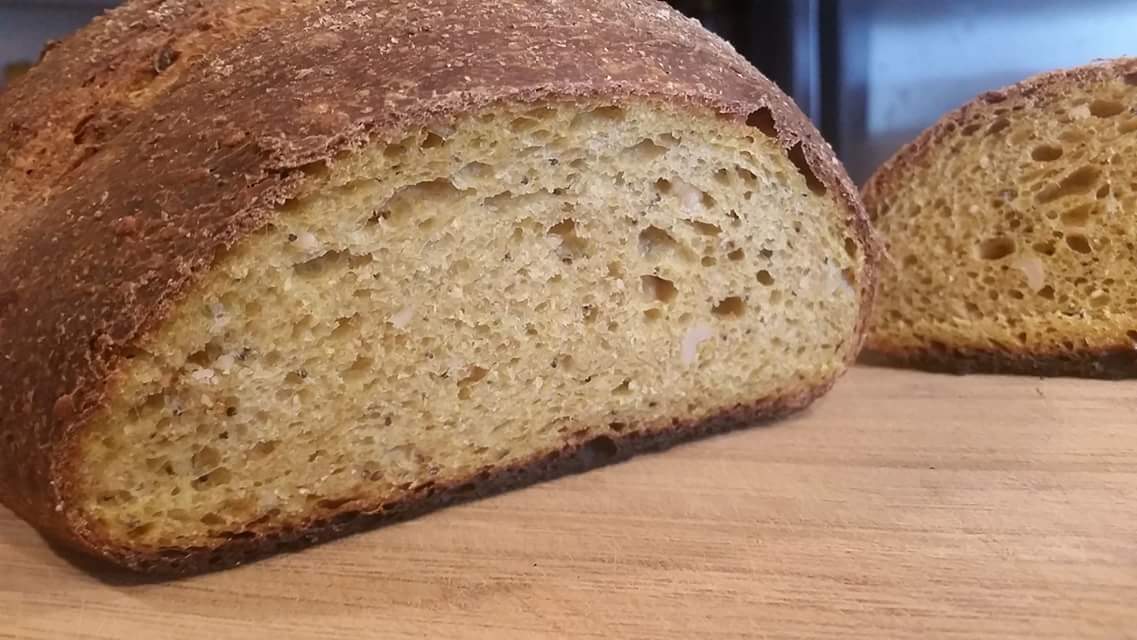 Hi! This is my first post, i am fairly new into bread baking. I would like to share this recipe with you:)
Biga: 1tbs of rye starter
           120 ml of water
            200 gm of bread flour
Leave overnight.
In am steam 500 gm of butternut squash, puree and cool until slightly warm.
Mix 500gm of puree, all biga, 250gm of bread flour, 250 gm whole wheat flour, 50gm  of olive oil, walnuts to your taste, apprx 2 handsfull, 1 tbs of sesame seeds, 1 tbs of poppy seeds, 1 tbs of grinded cumin, 15gm of salt. You can aslo add 1 tbs of sugar, but i avoid sugar in my diet. 
Mix 5-7 min and leave for 2-3 hrs  with a fold every hour until doubled in size. 
Shape and proof for 1-  1.5 hrs.
Bake on stone @480F with steam for 15 min, then 45min @ 400 F without steam. I baked it initially @500 and it burned slightly at the bottom.
Cool on a rack. Enjoy!:)