December 1, 2017 - 6:34pm
15 Percent Whole 7 Grain Sourdough with Potato Flakes
 Lucy is back to work but she isn't happy – not one little bit. She just started to get back into the swing of things when they announced that 800 million jobs worldwide will be eliminated by robots in the next 12 years.  Lucy thought she did important stuff but she is mostly an esily replicable pet and baking apprentices will be the 2nd to go - after pets.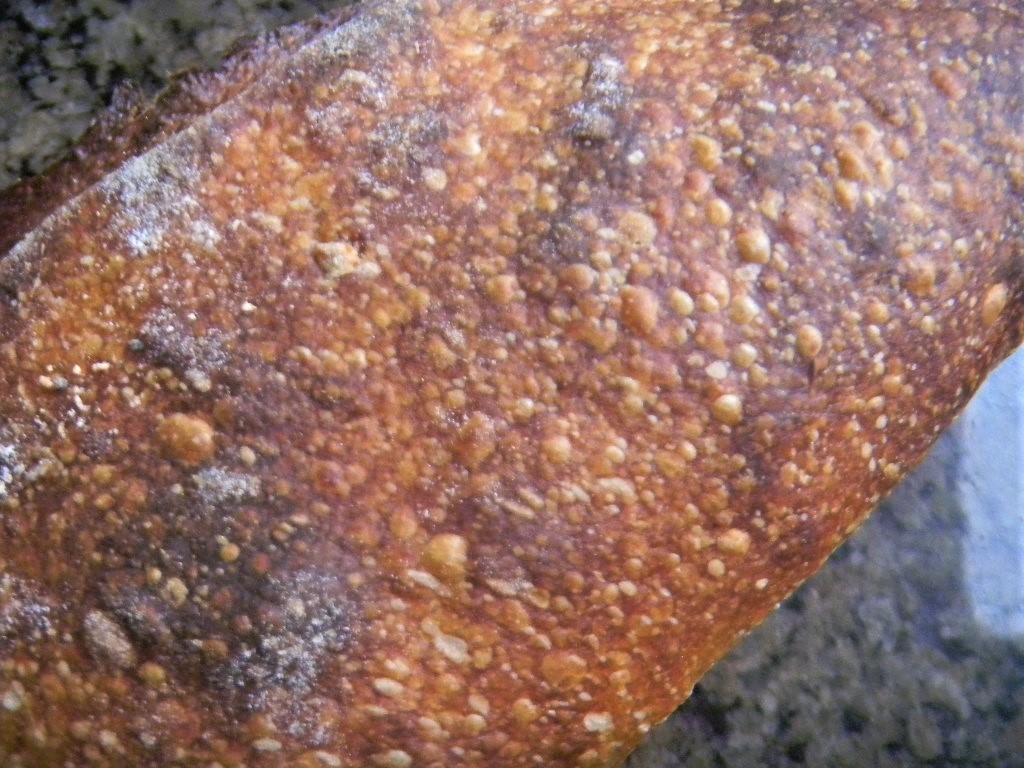 They say that these people will find jobs fixing robots and programming them but one programmer can program 25,000 robots and your robot will come with a 10 year extended warrantee for free and probably will never break if they make them like robots make cars today.   The thing about technology is that the jobs they replace are lost forever. – they never go somewhere else for anyone.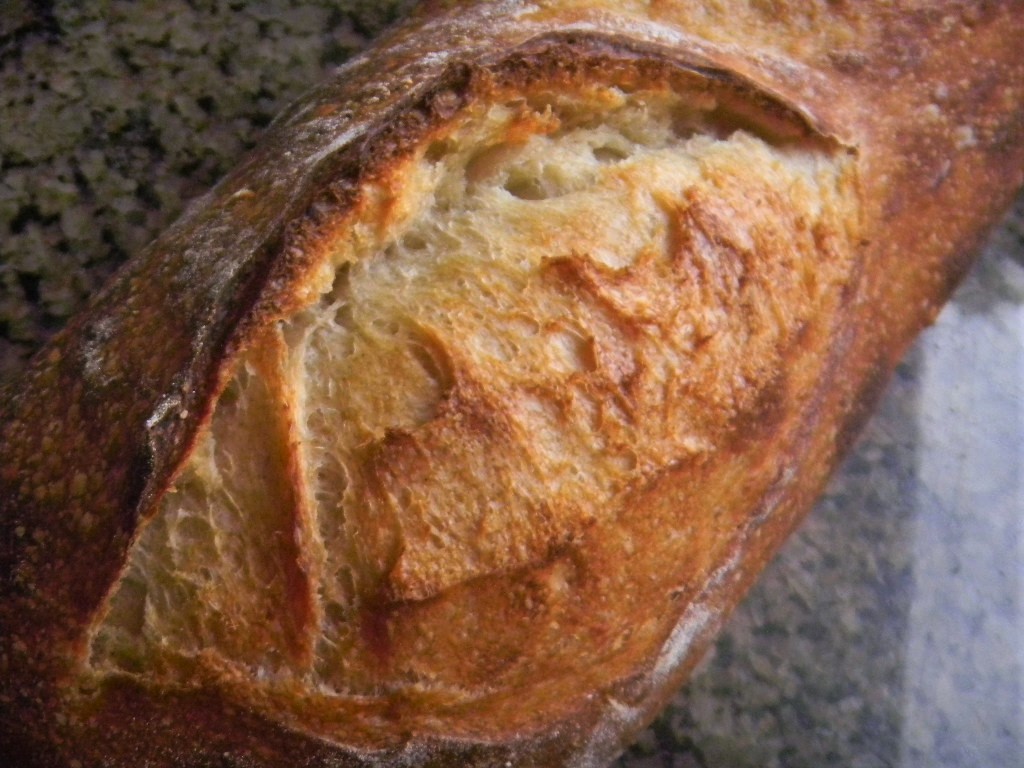 Then GM announced that they are going to have a huge fleet of driverless cars on the road as taxis by 2019….. in just a year plus.  So all the people that lost their jobs during the last recession and replaced them as Uber drivers will be replaced by a kind of robot car that doesn't really have a robot in it…..and it will happen very soon.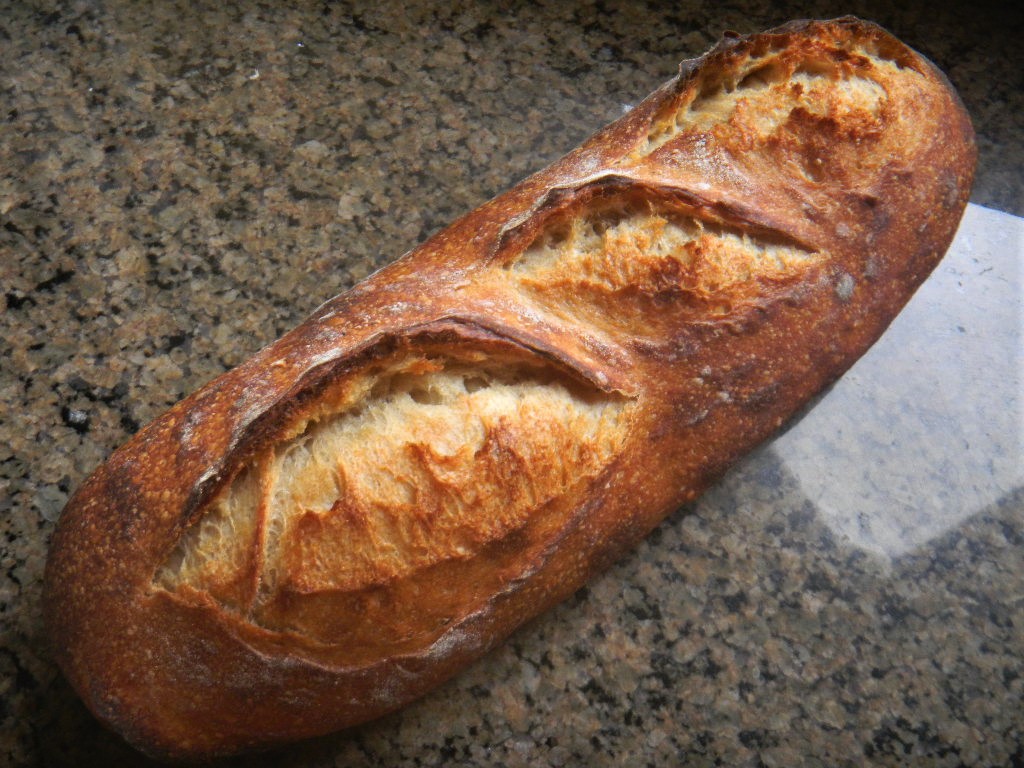 I'm guessing the last recession will seem like a big holiday at the beach when 800 million people can't find work to support themselves.  It is going to be worse than the walking dead because these folk will be real ….broke…..and hungry!  It is a good thing we make bread to feed them – at least until robots do it.  On to better times!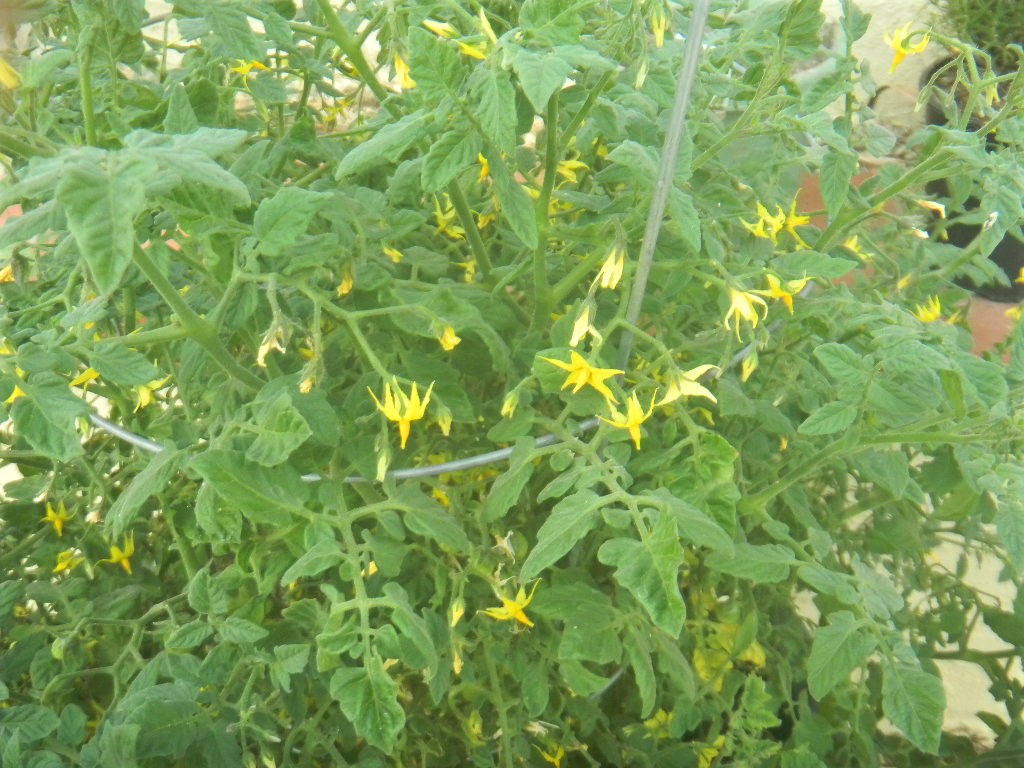 We have over 200 flowers on our Sweet 100 Cherry tomato and a crumb shot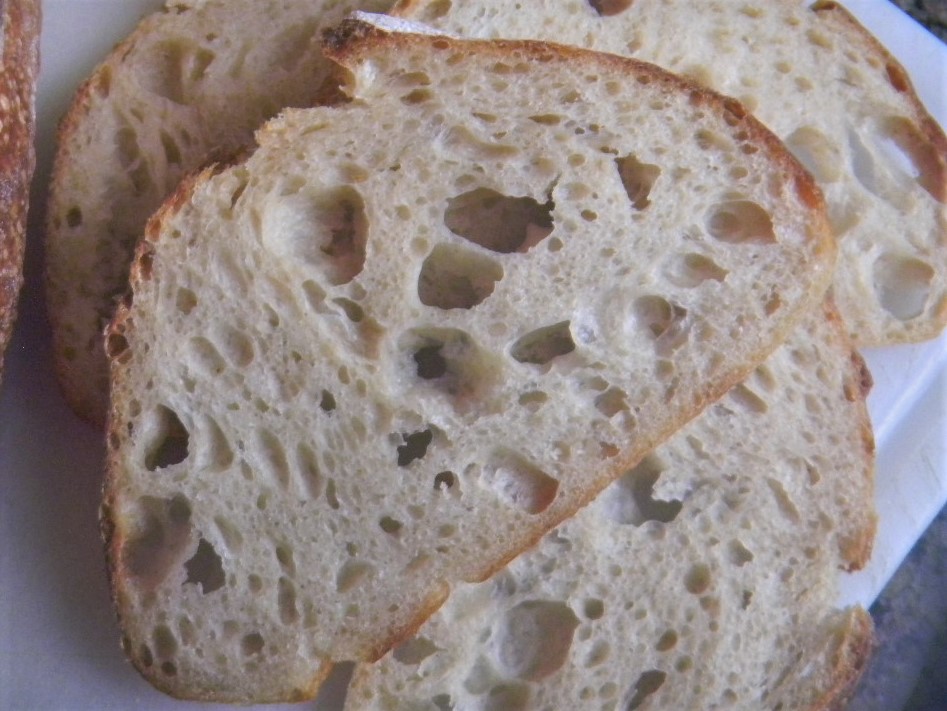 This bread has equal amounts of rye, spelt, oat, Kamut, einkorn, red and white wheat whole grains plus 10% potato flake with an overall hydration of 80%.  The levain was 15% pre-fermented flour, all of the whole grains, at 100% hydration.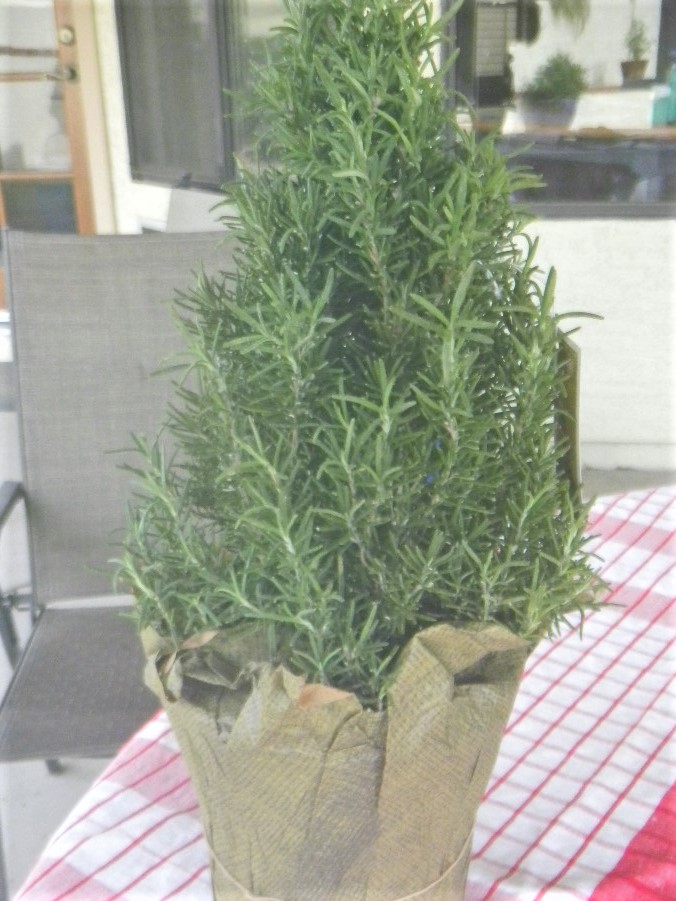 A Rosemary Christmas tree
The levain was built over 12 hours and retarded for 24 hours when finished.  We autolyzed the dough to 1 hour with the salt sprinkled on top.  Once the levain hit the mix, we did 2 sets of slap and fold of 50 and 8 slaps and 3 sets of stretch and folds – all on 30 minute intervals.  Then the dough rested for a ½ hour in an oiled SS bowl before being retarded for 16 hours.
Thanksgiving Bubbles and Squeak - thanks to the UK for the method to make all the Thanksgiving leftovers great again!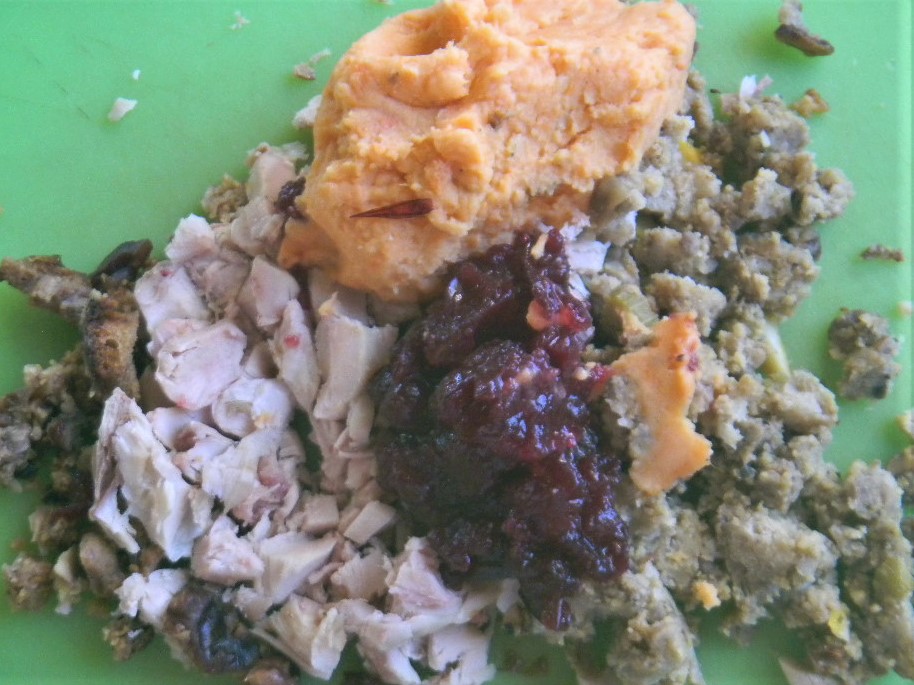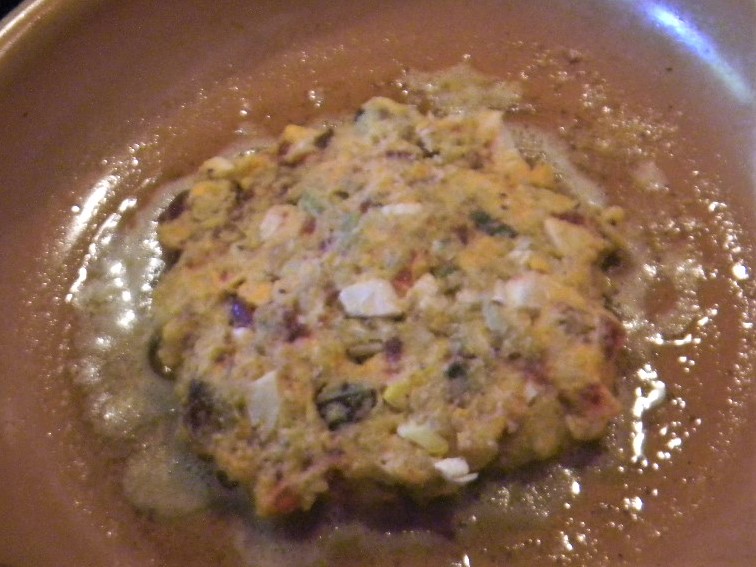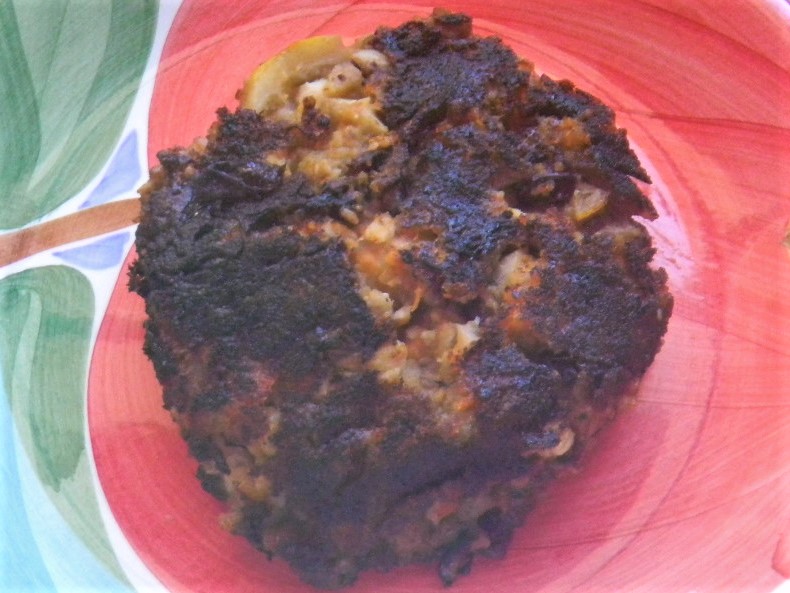 The dough warmed up for 2 hours the next morning before being shaped into a long batard.  It was placed into a towel lined basket for 3 hours of proofing.  Once the dough hit the 500 F bottom stone with Mega Steam it really bloomed and sprang well giving Lucy 3 big smiles with ears.  We baked it bold and took it out at 209.5 F.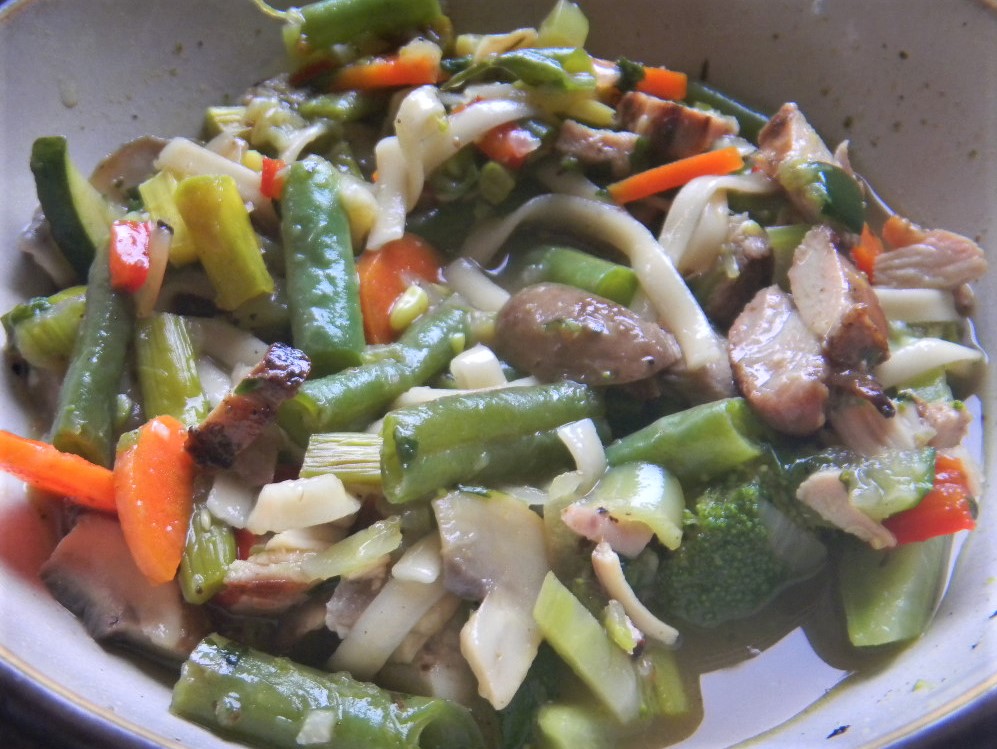 Another nice soup and salad