November 23, 2017 - 1:54am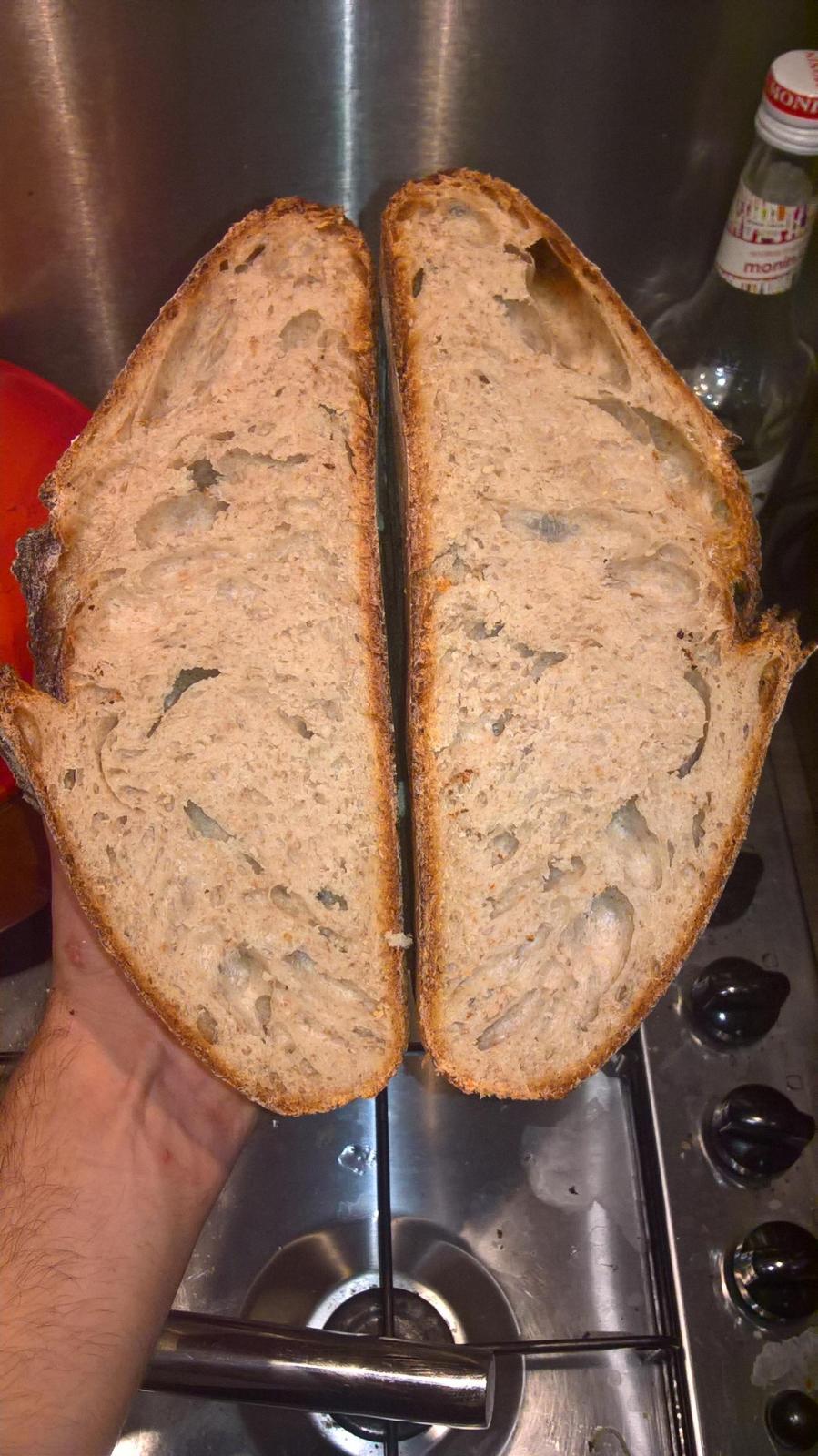 following last post I tried less leaving to no avail... So I rolled back and updated my frankensteined recipe a bit.
my recipe is a combo of hobbs house bakery sourdough (not a good recipe) and the technique/higher hydration/flour mixing of Trevor Wilson's entire breadwerx blog.... The thing I love about his blog is his general philosophy of bread evolution/transience. It's liberating!
I also broke down my starter technique based a little on the perfect loaf blog's method- less feed, more often, wholegrain and white mix and attempting to build gluten to see a rise in the starter. This latter bit hasn't done anything - im still not seeing expansion beyond a little bit. The co2 just seems to escape and flood the jar- which produces a satisfying bang when I clip open the kilner lid.
anyway- recipe im hitting.
around 7am I put 100g starter/50g strong white (UK flour) 50g whole wheat and 100g water into my mixing bowl, give it a good stir and leave while I go to work.
now this loaf I was late home for- so at 9pm I added 80g