November 18, 2017 - 5:43am
Natural Levain with fats and sugars
What impact from using fats and sugars with a natural levain starter?
One of my 2 all time favorite breads is Seeduction Bread made by Whole Foods. I am ecstatic to find a recipe that produces an outstanding duplicate. I baked the bread using the original instructions without deviating. The taste and appearance was right on, but I didn't get the openness or airiness that I would like. Next bake I plan to use SAF Gold instead of Red.
Looks for help improving the rise and open crumb.
I am not familiar with sugars and fats in bread.
Here is the link to the recipe
http://www.thefreshloaf.com/node/54192/seeduction-bread-formula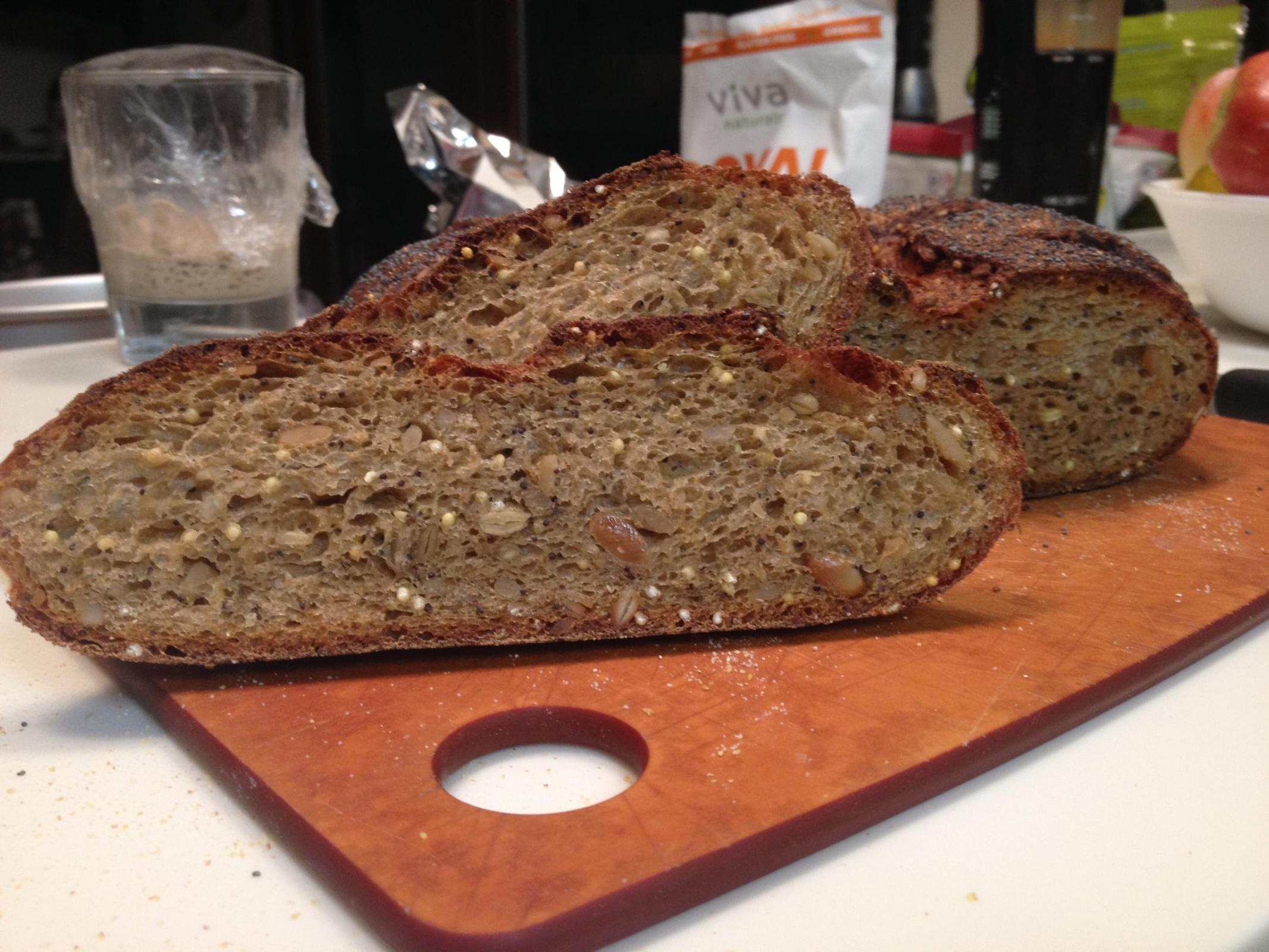 Dan