November 9, 2017 - 4:44pm
Help! I accidentally baked my best loaf yet!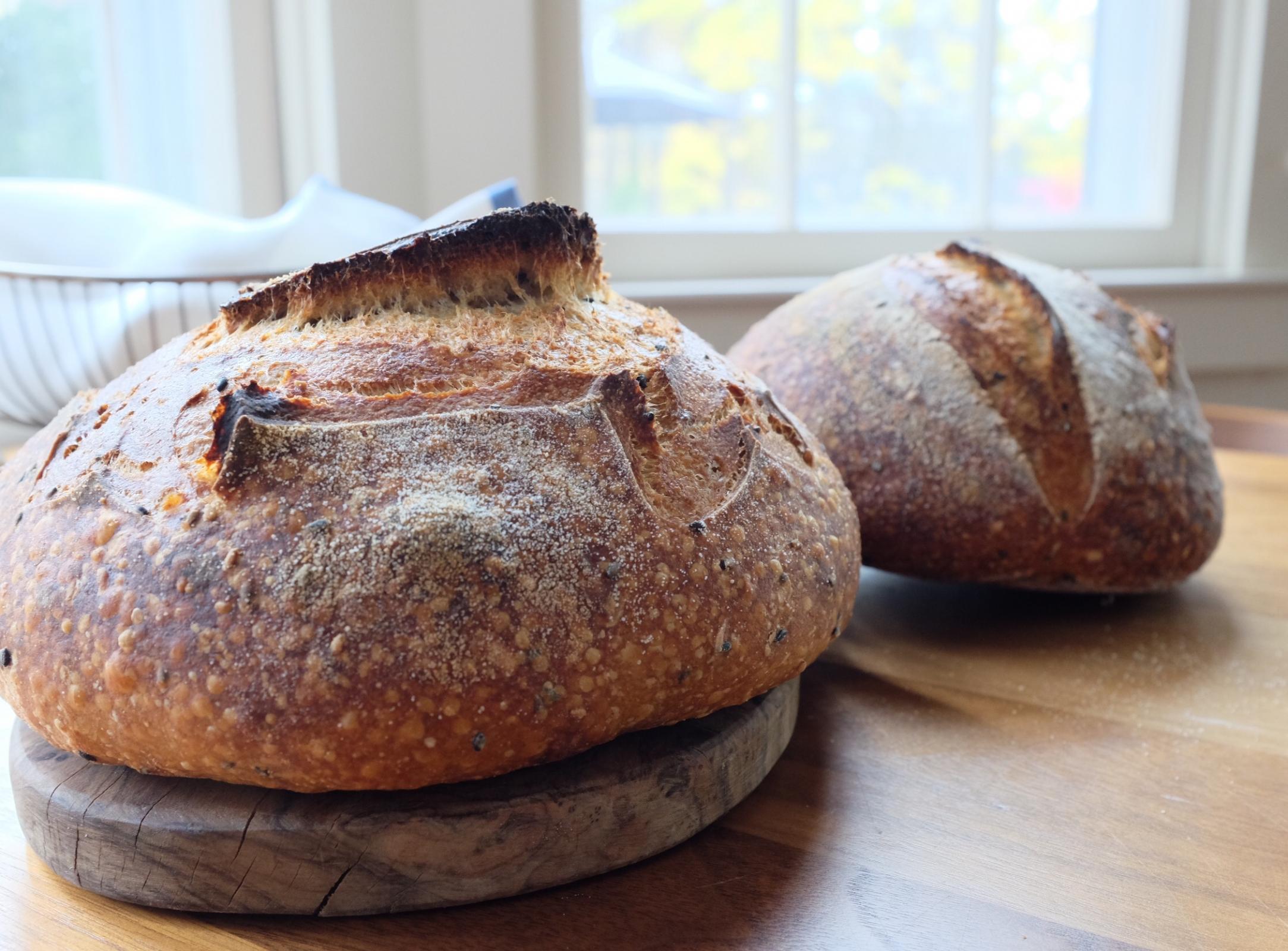 Hi Bakers!
Ive been baking sourdough for about 10 months now, and yesterday I accidentally made my best loaves yet. But I'm not sure why. I usually put my loaves in fridge overnight for 14 hours at 38 degrees. And they don't rise as much as I'd like, but they always taste great. 
This time the thermometer read 44° when I took them out in the morning, around hour 10. So I was shocked when they came out of the oven super high and beautiful and they tasted really good. I was convinced they'd be basically garbage when the thermometer read 44°; I thought that was way too high. 
i guess my question is: is it possible to proof for too long, too cold? Is 10 hours at 44° sub-optimal? Is longer proof not necessarily better? Is warmer better? I'm so confused.
I made a sesame semolina sourdough and then a regular sourdough. I could not believe how well they turned out. Would be happy to share recipe and method I stumbled upon. :) (yes this photo is my bread; I had to photograph it!)
Thanks for your guidance!