October 31, 2017 - 3:47am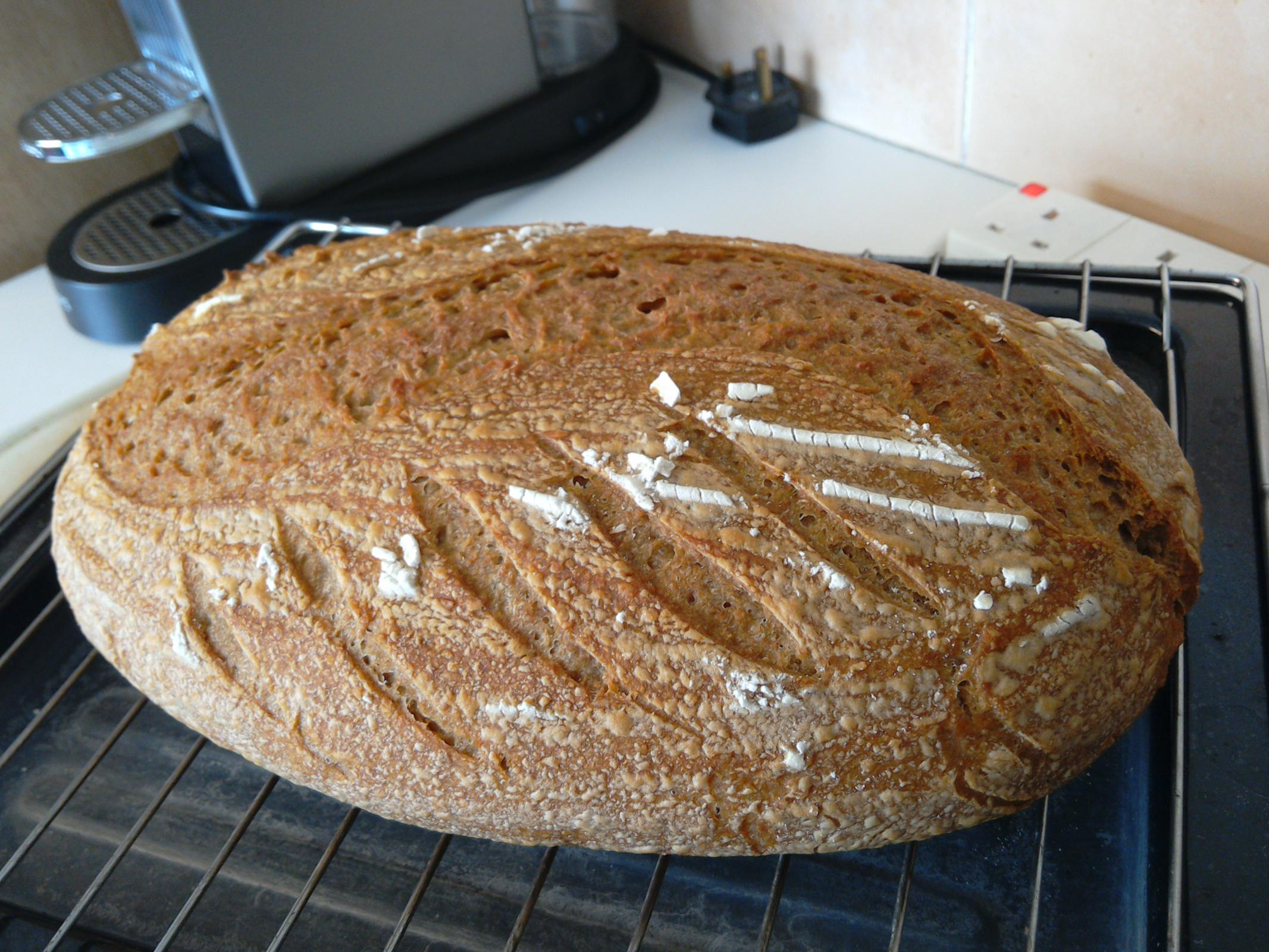 Last week a made a starter from scratch. This means I built up some discard and didn't use my other starter either. Needed to use some up. What to do? Last minute off the cuff decision was to use some up in a yeasted bread and chose Emmanuel Hadjiandreou's recipe for a yeasted Whole Spelt or Whole Khorasan bread (the recipe is interchangeable with just some minor adjustments to the hydration). So I put together a khorasan dough swapping 50g each of the flour and water for starter like so...
Recipe:
* 300g 250g khorasan flour
*200g 150g water 
6g salt
2g dried yeast
* 100g unfed starter (100% hydration with a bread flour and whole wheat mix) 
That was Plan A. Then I decided that it only makes a small loaf so turned it into a biga of sorts. Kneaded the dough for 10 minutes then let it ferment for 4 hours. It more than doubled and had a nice smell to it. To this i added the same recipe, minus the yeast, used up the khorasan, added whole spelt and upped the hydration. Like so...
Recipe Adjusted:
300g flour (80g khorasan, 220g whole spelt)
230g water
6g salt
All of the biga above
Formed the dough, kneaded for 10 minutes then went straight into the pre-shape. I did this because of the very high percentage of biga and it suited me for timing as well. Let the dough rest for 20 minutes, shaped into the banneton and refrigerated overnight. The next morning it had risen just perfectly. Baked it straight from the fridge. 
It's now cooling and I'll post crumb shots later.