October 30, 2017 - 10:17am
Long Fermented, 65% hydration NSD,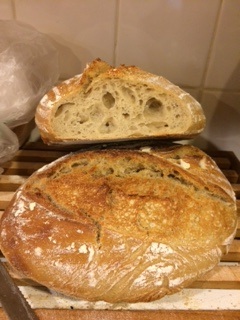 Trevor's advice is spot on.  This past weekend I did my usual Norwich Sourdough, only I changed the timing of things and used Trevor Wilson's advice and method for 65% hydration.   Got beautiful holes, not too many, not too big. And stunning taste b/c of the very long fermentation.  This dough ended up with a total of about 36 hours between the long overnight autolyse and the long over night final rise.
I'm happy.
hester