October 22, 2017 - 8:16pm
The 'bench' in bench-rest..
I just finished performing a final shape on a loaf that rested on my 'bench' for 20 minutes. And something struck me..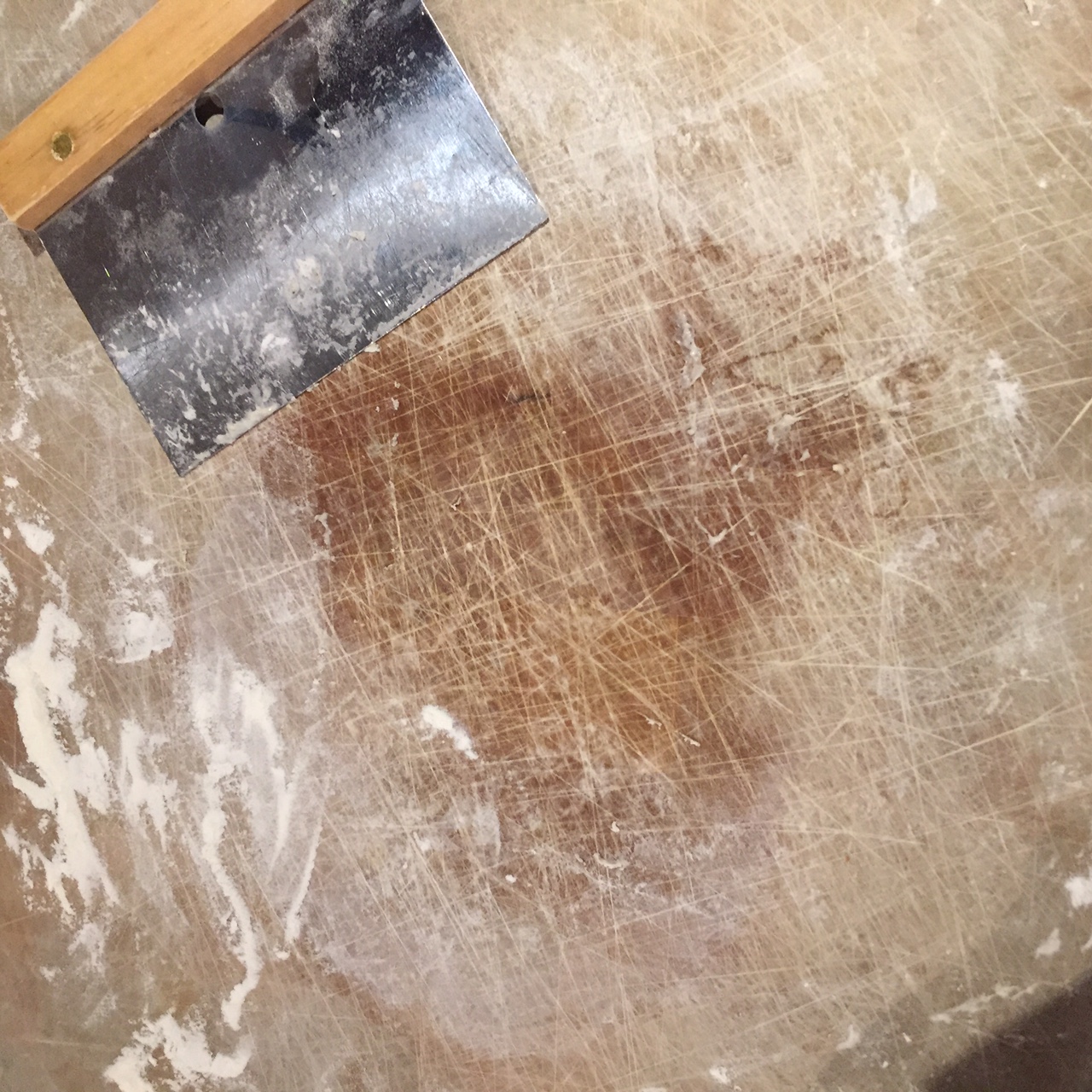 My "bench" is a three inch thick wooden butcher block which has never been used for anything truly butchered! I'll dust it well with flour, pre-shape and then do a final shape. Every time I go to do the final shape, the wood absorbs some moisture from the loaf.. and it sticks..  i struggle to get the dough off the resting spot, then dust that spot with more flour and proceed.. but even then.. that spot becomes a problem as a shape.. I'll often have moments where I'm struggling with the dough because of how it sticks.. the picture above is of the board after I put it in the basket..
I also have a proper shaping board (but it's big and a pain to get from the basement for a single loaf - ok, I'm lazy on this point)..  that board is pine I think and has coating so absorbing moisture isn't ever an issue on that board..
So this had me wondering.. how many of you actually use a slab of granite or the like (or in my case just use my counter top going forward, instead of wood.. maybe I should use this any more.. ok, I'll re-phrase, I realize tonight I should just stop using this board for shaping..
So survey.. what do you use?