October 20, 2017 - 7:18pm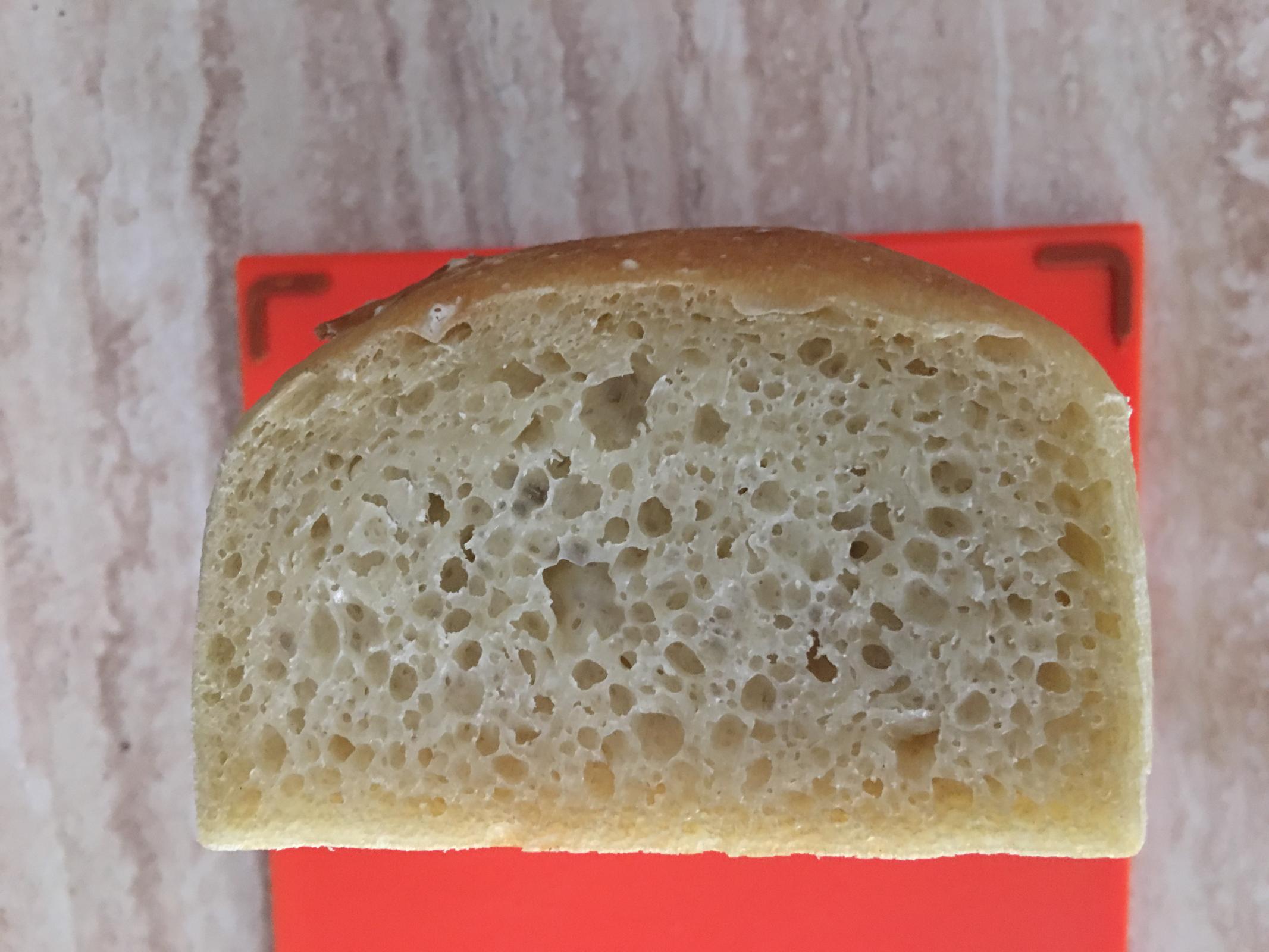 Hello all,
I am not new as such to bread baking but am having trouble. I live in Indonesia so it's hot and humid although I'm not sure if this is the cause of my trouble. The last 2 loaves have come out tacky when I cut them. The recipe I'm using is from the book How to Bake Bread by Emmanuel Hadjiandreo and is the basic white loaf.
300 g/2⅓ cups white strong/bread flour (I use the locally available bread dough) 
6 g/1 teaspoon salt
3 g fresh yeast or 2 g/¾ teaspoon dried/active dry yeast
200 g/200 ml/¾ cup warm water - I used possibly up to 230ml although this was not completely intentional. I tend to find the flour here makes very very dry dough so always add water but was a bit heavy handed when I poured it in so can't be sure. I don't think it was any more than this. 
It was a very wet dough so I kneaded it in the KA (maybe for 10mins) and then let it rise until it had doubled. I then knocked it back, folded it a few times to try to make a rectangular shape and popped it in my silicone loaf tin to rise. It just about doubled in size and then I put it in the oven. Herein lies a challenge though - according to my oven thermometer my (small fan assisted electric countertop) oven only goes up to about 180∘C. I didn't use steam in the oven though as I was worried about blocking the heat and having the temperature drop dramatically - which it does when there's more than one tray in there. I did get some oven spring - maybe 20%. I cooked it for about 30mins and checked it was done with a digital thermometer and got a reading about 207∘F. 
I'm quite pleased with the crumb although am not experienced enough to know whether I should be! When it's toasted the texture is a little like an English crumpet. 
What might be the cause of the tackiness and how can I remedy it? From what I've read on here it could be either undercooked or overcooked. Is it being overcooked that's causing my issue? 
To add I do have great success with the Ciabatta recipe that's popular on here (again always adding more water to the dough) and it always cooks wonderfully.