October 11, 2017 - 10:17am
Newbie question - FWSY Pain de Campagne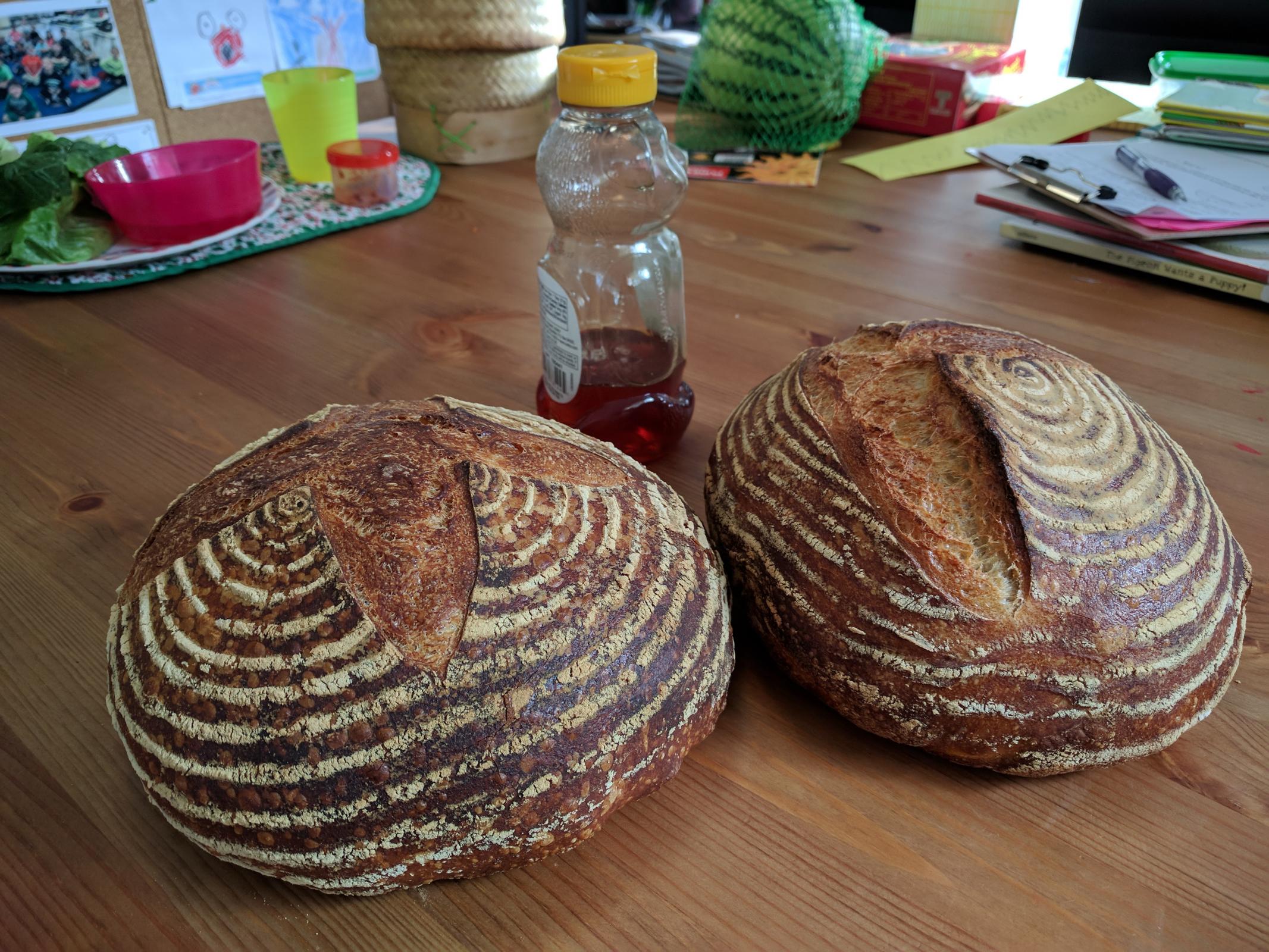 This is my sixth time following this recipe. First time using a new AP flour (Wheat Montana natural white "premium" AP flour), along with whole wheat flour from Trader Joe's.
What kind of flour do you recommend I use? I'm on a budget so have been using what's at Costco. The new flour I used here has more protein than the previous I had been using, and shaping went more like it does in the videos. Crust is really nice too. But it's not "bread flour". How much difference does that make?
I'm also being a bit shy about following Forkish's oven directions, feeling like previous loaves were leaning a bit toward being "burnt" rather than dark and mysterious as aficionados describe. This loaf I did at my oven's 470, then turned the oven off at 40 minutes but left in for full 50. Any advice would be appreciated.
TIA
edited to add - cooked in dutch ovens (one lodge double, the other a big oval shaped one), lids came off after 30, per FWSY.