Vermont Sourdough revisited
 Alfanso's post reminded me that I hadn't made this bread in quite a while so I took a leaf outta his book - no, not a baguette - and made Hamelan's Vermont SD but used my new swiss born rye starter and made the levain mostly rye. I started early as I planned to bake before bedtime.  It was a little slow but I did refrigerate for an hour and a half so that it slotted into my baking schedule.  Quite happy with the look of these 2 loaves while they were still snuggled up in the "DO"s . They sliced up very nicely today as well!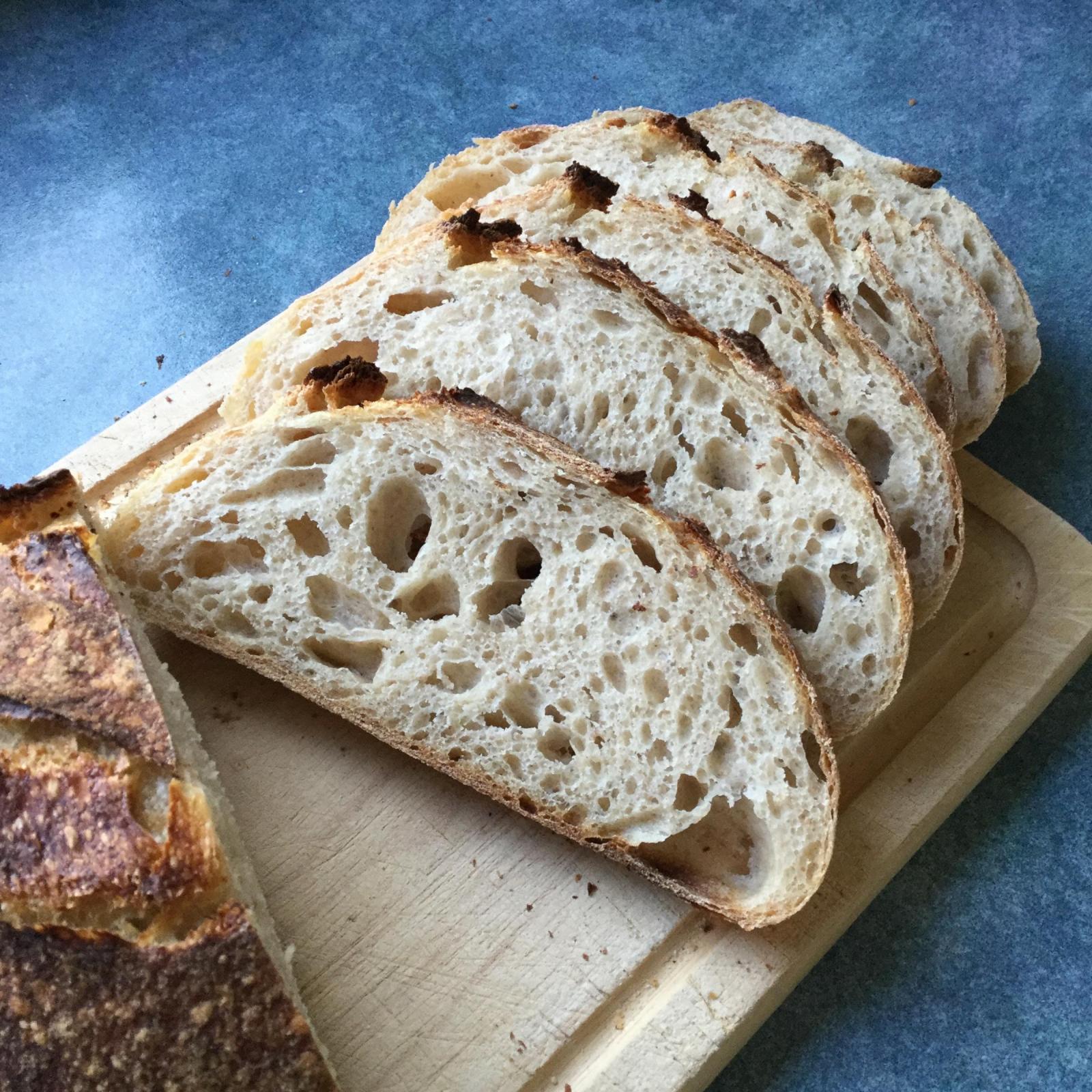 Almost always do a double bake, so the other bread is based on FWSY Field blend #2. it is a hybrid dough. This was really going great and was finished bulk ferment 2 hours before Vermont even though I started the Vermont first. I left it an hour on the bench after shaping and then retarded 3 hours so it would bake before the Vermont.  It nearly overproofed and overflowed the bannetons so I think I baked just at the last minute.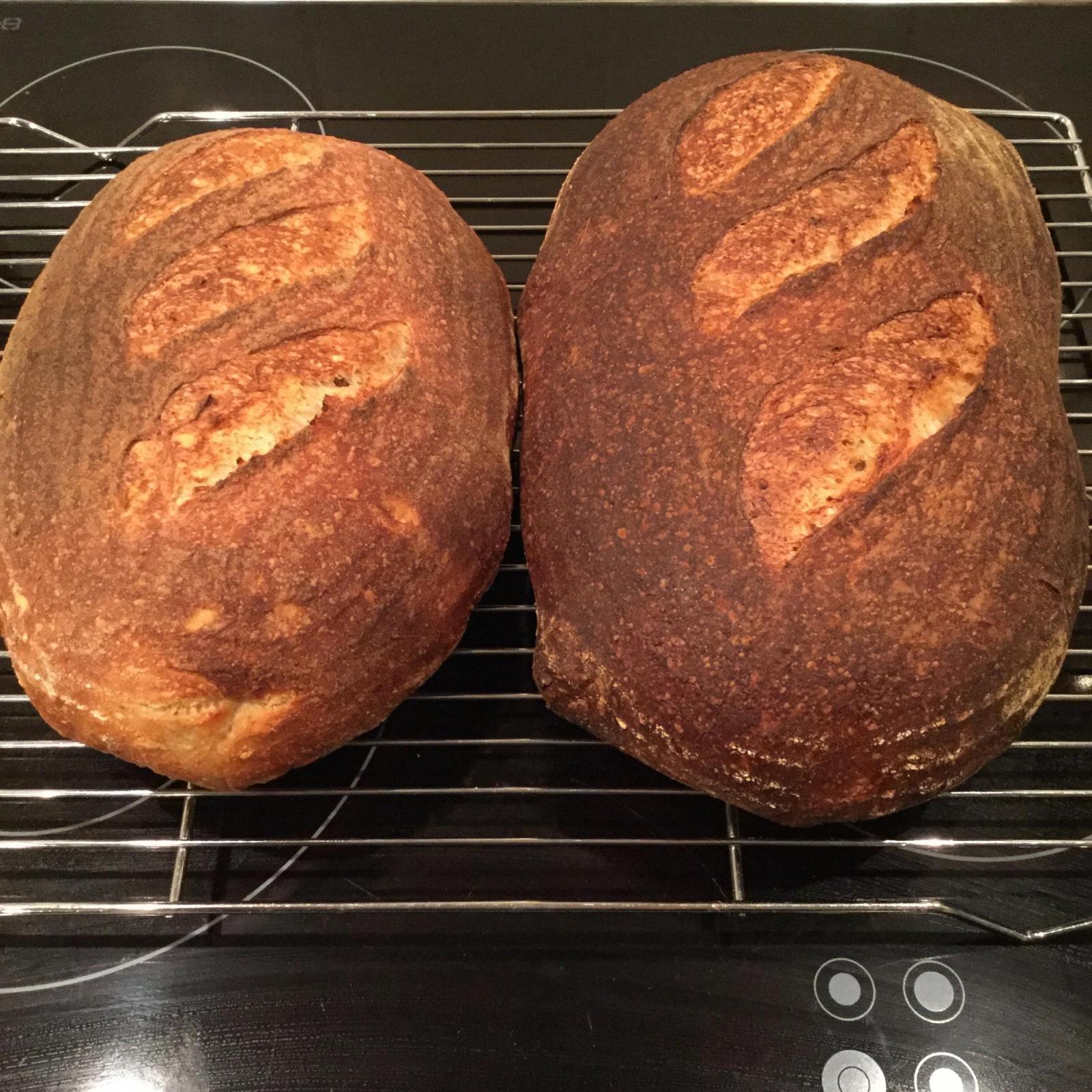 Crumb shot - a good sandwich crumb!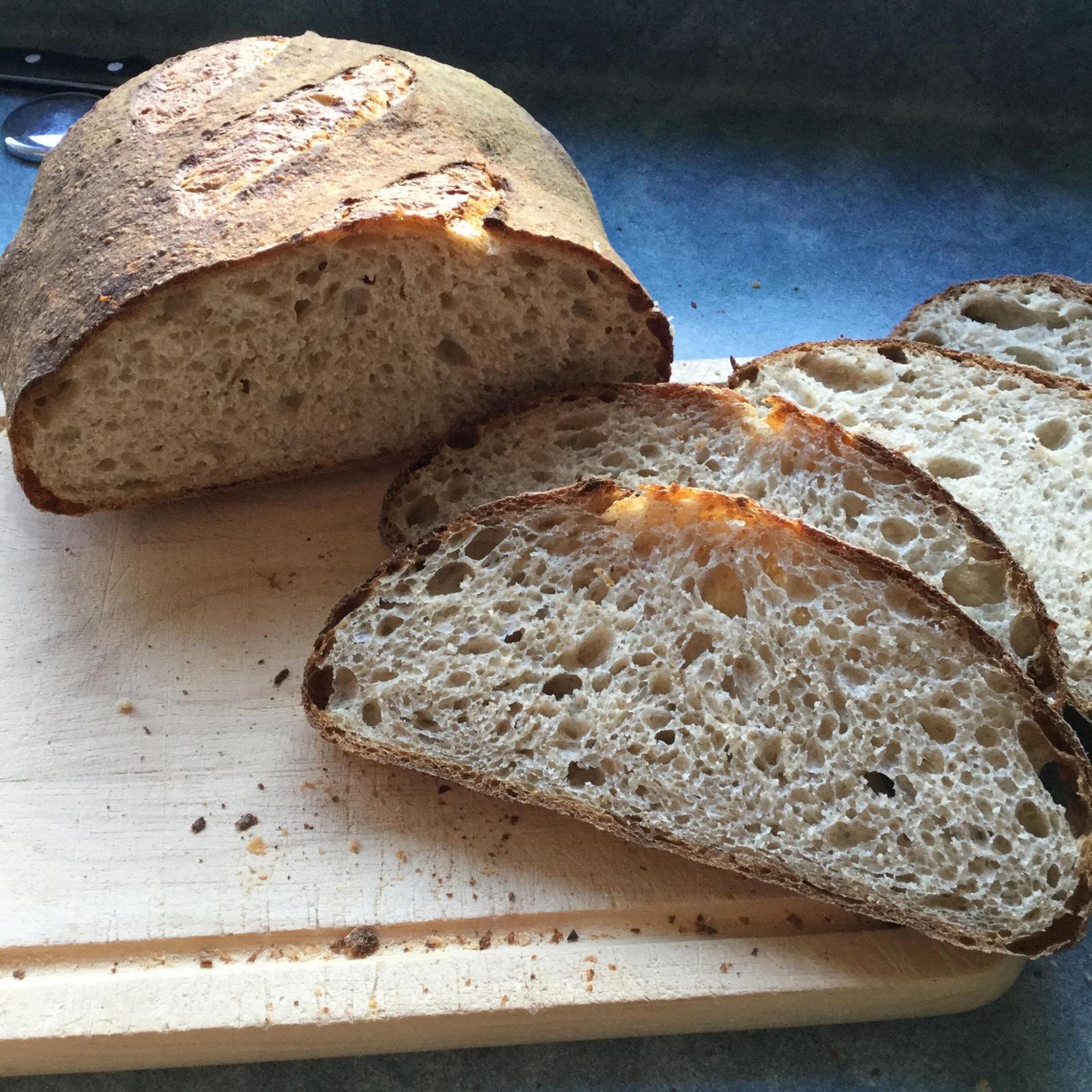 I have been holding back about 50 gm water with FWSY recipes and finding shaping so much easier.  On the other hand, I have added about 50 gm extra water to the Vermont sd recipe as it just felt too dry, and I think the crumb is better for it.
This time I also tried using a 50:50 mix of rice flour and AP equivalent on the bench when shaping and found that helpful as well.
All in all a bake I was happy with.  Thanks alfanso for the push, and while baguettes are not quite my thing I was happy with the look and taste of this Vermon SD.
Happy Baking
Leslie