August 29, 2017 - 12:14am
9 grains/seeded sourdough loaf
 Decided it was time to make a multigrain loaf. Sunday night grabbed starter from fridge and mixed up the levain. made up hot water soaker with salt and left on bench.
Monday morning mixed up flours remaining water, honey and soaker as it is much easier to incorporate soaker at this point.  Autolysed 45 mins, then added levain. 4 slap and folds every 30 minutes then bulk ferment.  This took ages as I think starter was sluggish. 7 hours later it had doubled so preshaped, rested for 15 mins then final shape and into fridge over night. Baked this morning 15 mins lid on at 250°c then 20 mins lid off at 230°c.
Formula
Bread flour 88%, wholewheat 8% (in levain only), gluten 4%, water 93%, salt 2.8% (in soaker), honey 3.5%. 5% each Kibbled rye,rolled oats,buckwheat, quinoa, sunflower seed, pumpkin seed, 2% each flaxseed and chia, 1.5% sesame seed. 
here is the result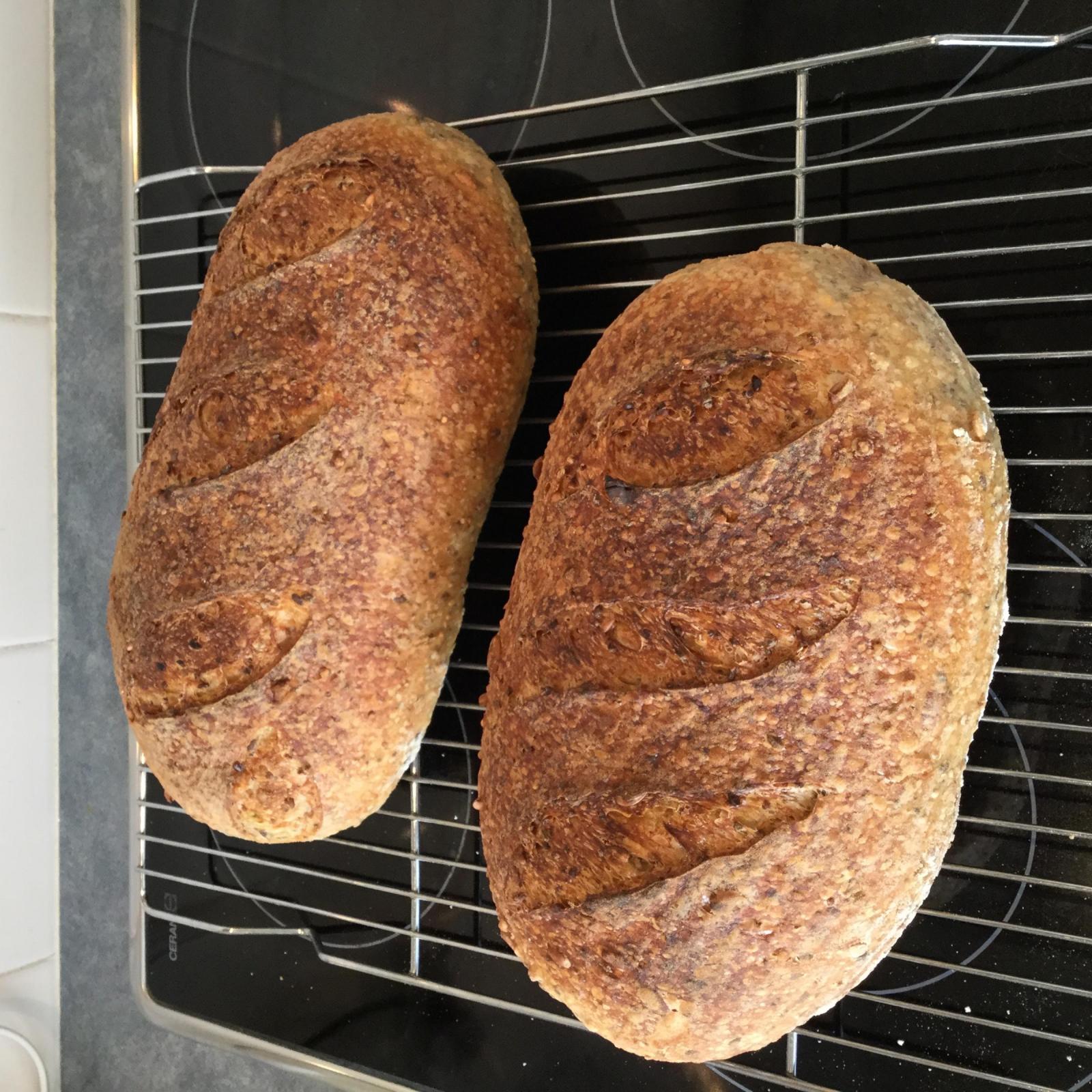 of course we had to try it at lunchtime... yum... here the crumb shot.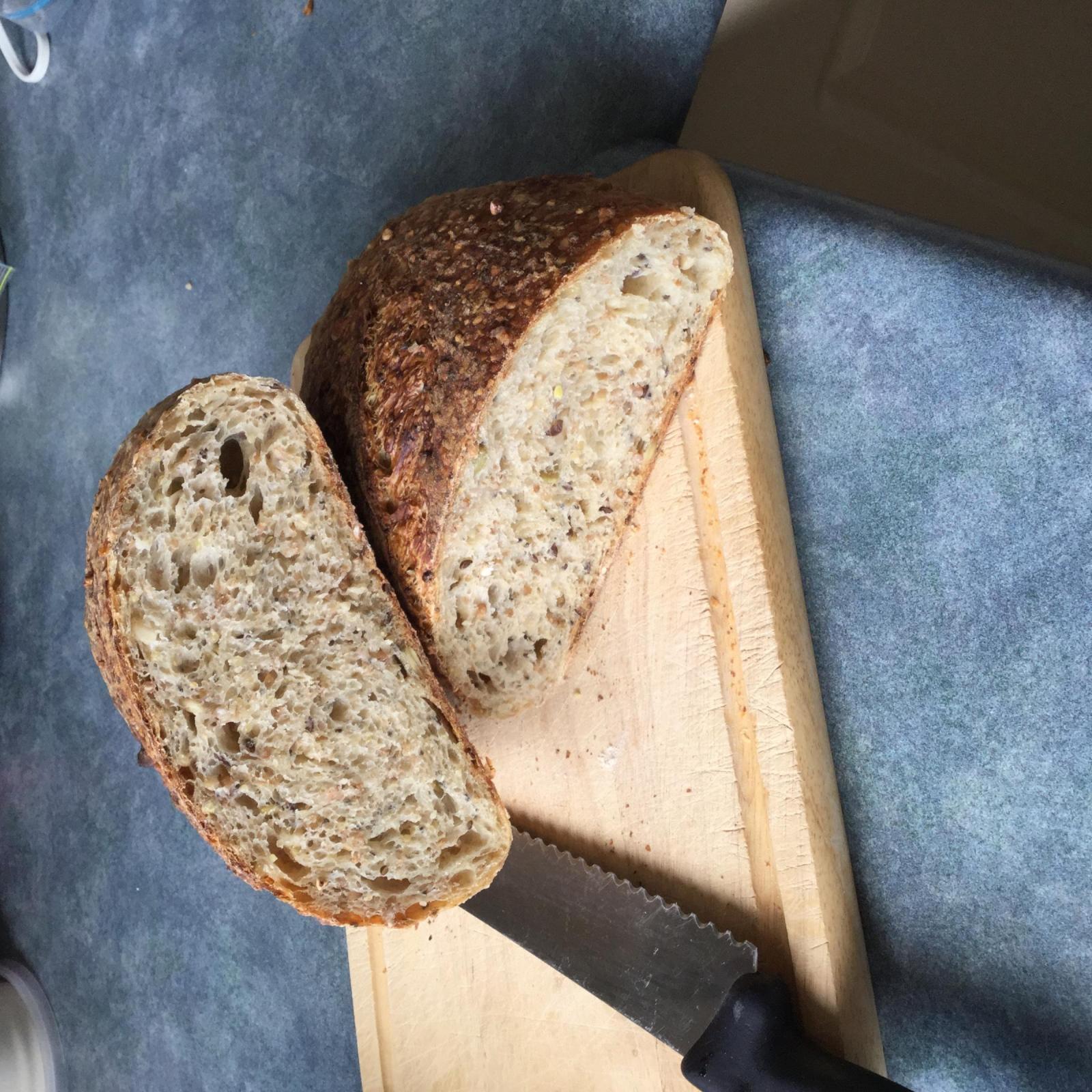 We've had a few visitors and bread supply was depleted so mixed up a small batch (2 x 550 g loaves) of FWSY white bread eith poolish. added 15% spelt just cause I like the crumb and crust i get with a bit of spelt in the dough.  This was done and dusted by mid afternoon.  I am trying to reduce spread and get more height so am scoring 3 diagonal slashes rather than 1 long one.  It seems to be working as the loaves just seem to have better height and more rounded shoulders.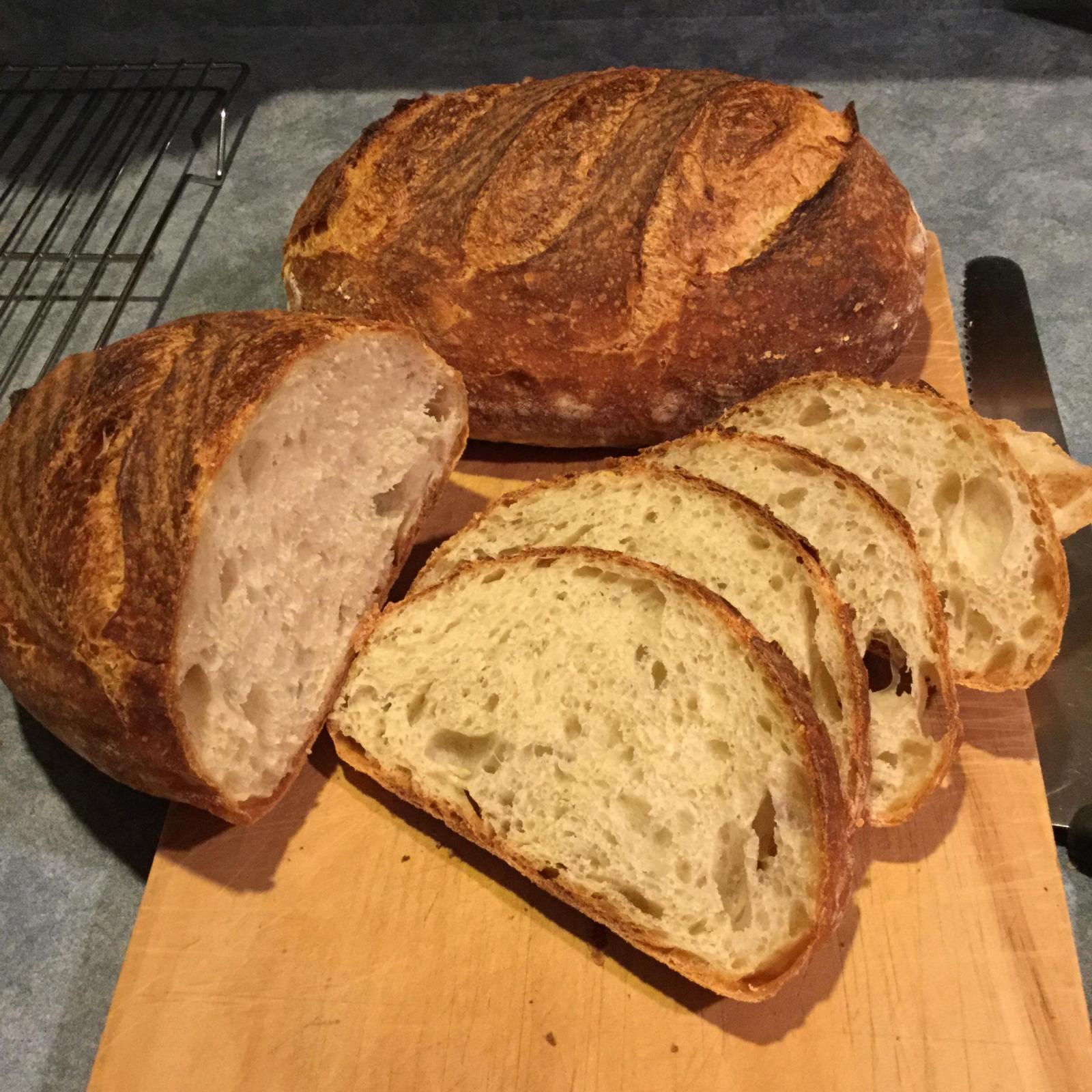 Next bake I will remember to refresh levain during the day so I have it good and active when its time to mix the levain...  
Happy baking
Leslie