Baguettes not expanding between scoring cuts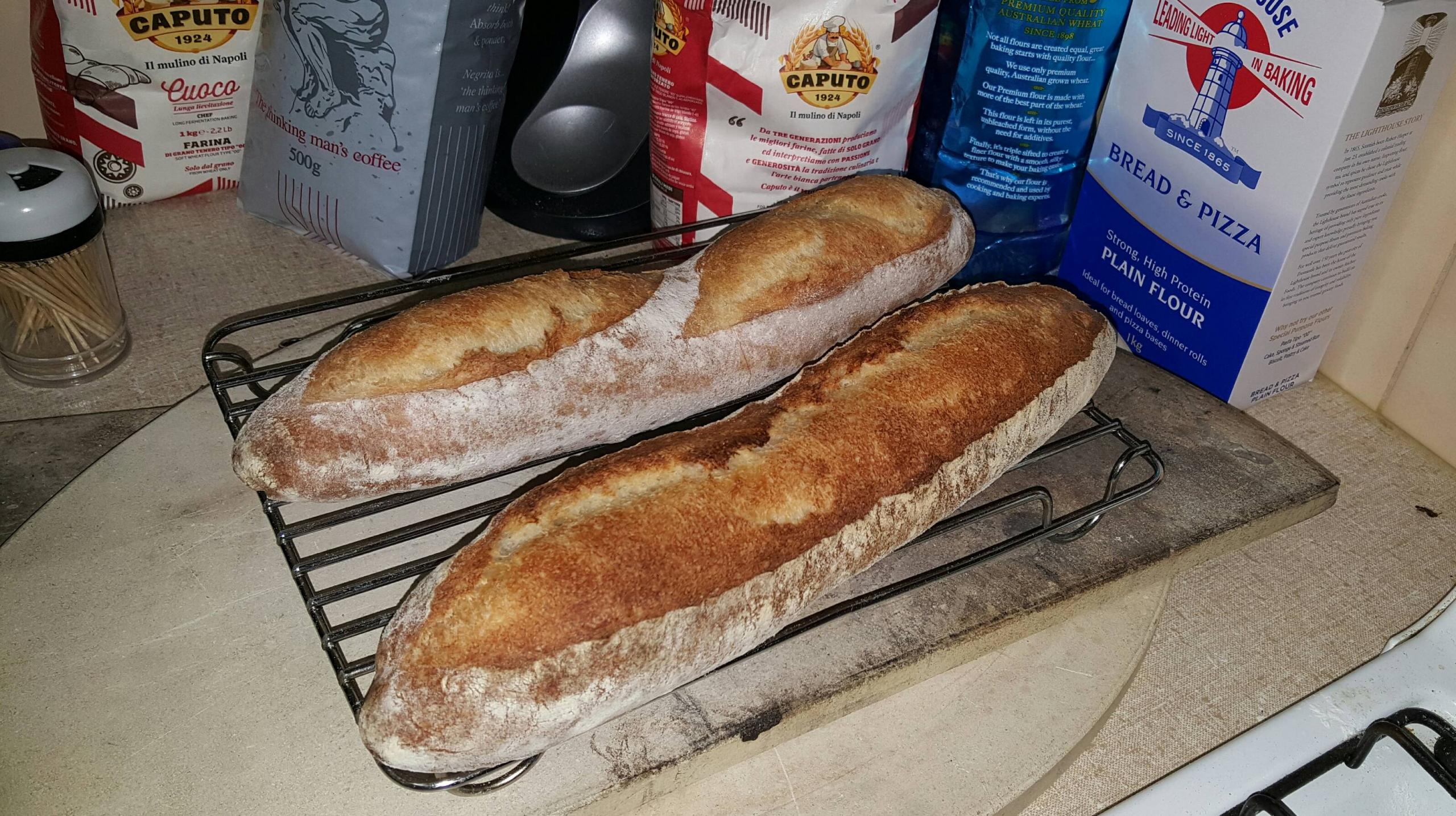 Hi All,
As the title says... Whenever I make the multiple score that are done on traditional baguettes, the loaf stays tight between the scores.
In this photo, it's the loaf on the top with the two scores that I'm troubleshooting. As you can see, the bottom single scored baguette has opened pretty decently. But the loaf above does not rise well between the two scores.
I seem to have this problem every single time I make a baguette with more than one score. I am definitely scoring properly (at least I think so!), i.e., scores are over lapping each other about 20%.
Could it be the protein content of 12% that's causing this issue? Is that too high?
The recipe is 67% hydration, 2.1% salt with "Bread & Pizza" flour (12% protein), it's on this page: https://www.lighthousebaking.com.au/products.
Thanks in advance!
Joe.