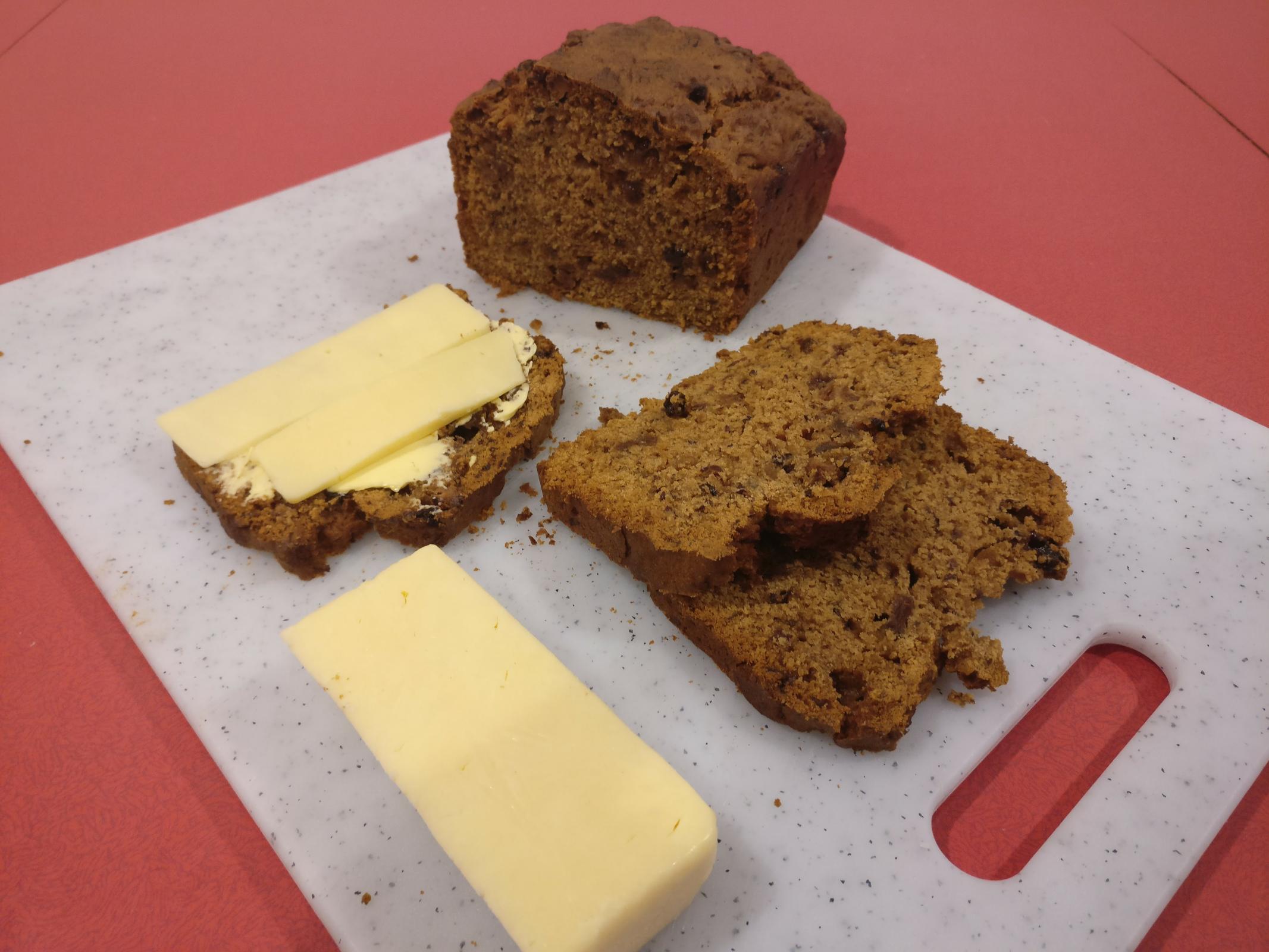 Well, it's Mary's - whoever Mary was - but it's in my nan's old recipe book. Plum bread is a Lincolnshire tradition and has been forever, weirdly it doesn't have plums in it but I like that! We're odd folk.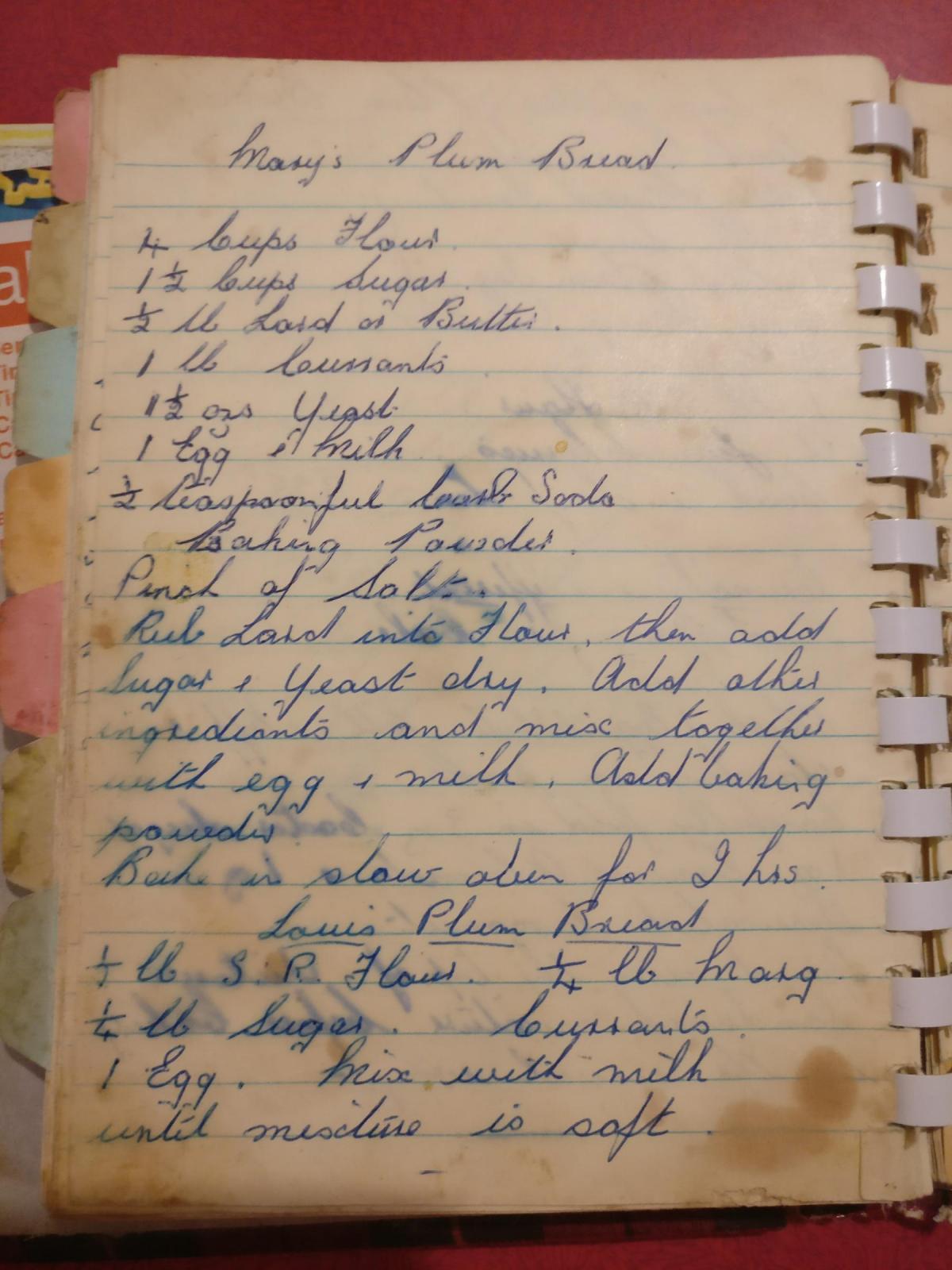 I meddled and made do a little but pretty much kept to the recipe and created a delicious little loaf, which took me back to childhood in a Proustian fashion - I thought it deserved to be shared. It's darker than many, I used half dark brown sugar as I remembered the dark colour my Nan's always had, I also soaked the fruit in strong tea overnight before draining and adding to the dough, some recipes do some don't.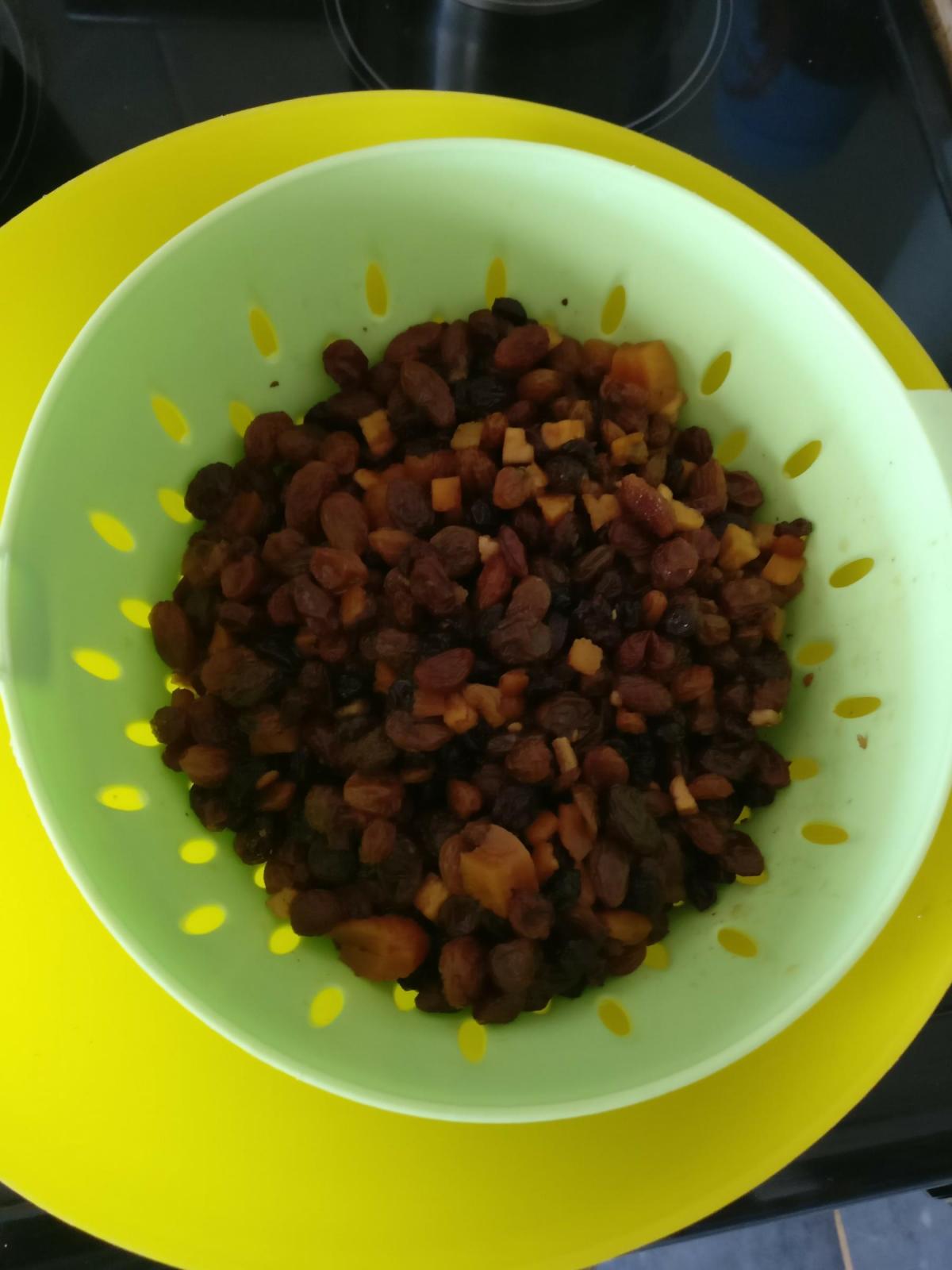 The recipe didn't state a rising time or even a knead which I found odd in a yeasted dough so I beat the hell out of it with the paddle in my Kenwood and gave a courtesy half hour for the yeast - I used 10g instant yeast - to get moving.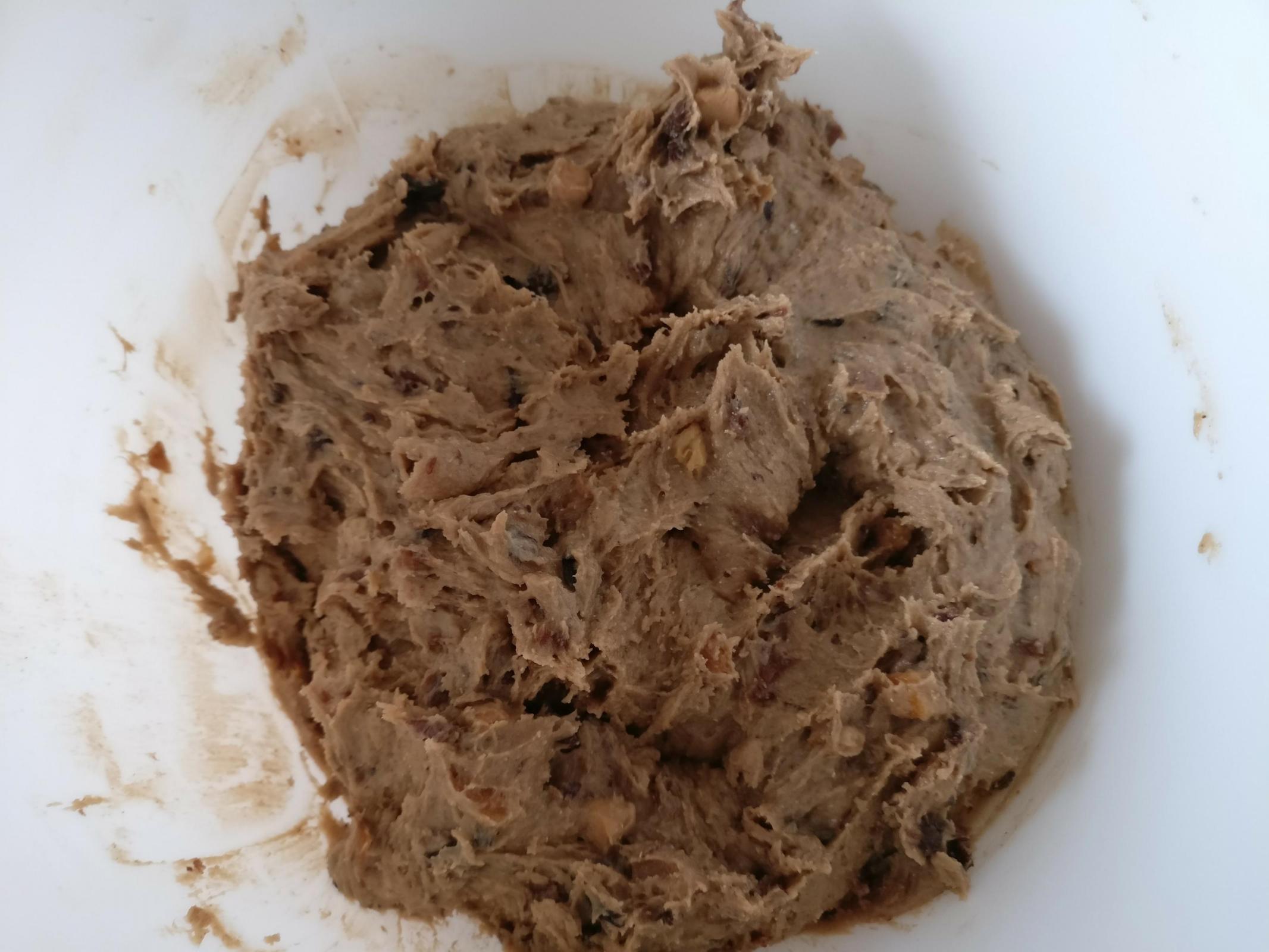 The long slow cook filled the kitchen with awesome smells and the result made me dribble. Hope you try it, Mary lives on...