I was gifted a starter recently that was kept at 100% hydration and I have been maintaining it in that hydration -- mostly because its in a tall narrow jar and it is easier to pour it out.  I always wanted to try the 1-2-3 formulation but was intimidated mostly by the fact that I had no idea how long to proof the dough and have always followed a recipe from either Tartine or FWSY.  Well, this weekend I decided to take the plunge and used my newly acquired starter and made myself a loaf of bread from scratch.  I also decided to use the stand mixer for the first time, just to up my baking versatility a bit.
125 grams starter (I eyeball it at 100% hydration), 250 grams water, 375 grams flour (150 grams whole wheat, 225 AP), and 7 grams of salt.  
30 minutes rest with everything but the salt, added the salt and let the stand mixer's dough hook do the work for some period of time, maybe 10 minutes until it looked like dough.  Then I did some stretch and folds over the next two hours before shaping and sticking it in the fridge.  It did not rise any overnight, so I left it in a warm microwave for a couple more hours in the morning before baking.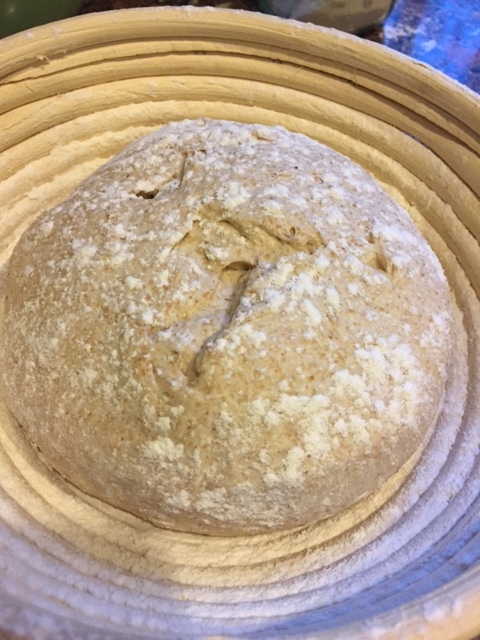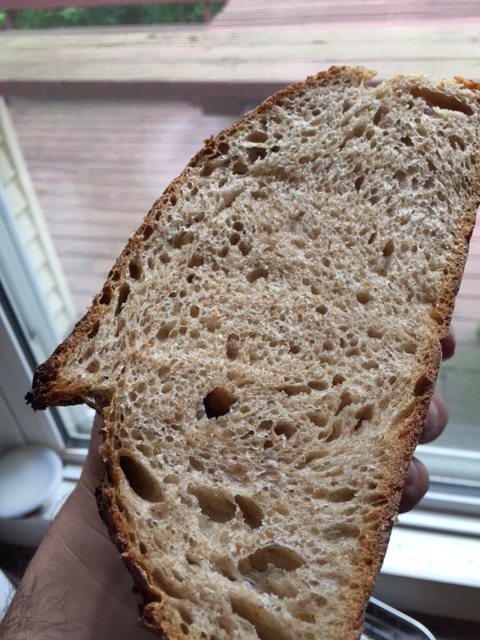 Came out very good. Nice tang, soft crumb and otherwise perfect.