Success of Rye Sourdough & Shop Progress
After the success of my "Monster Multigrain Miche", I went on to develop sourdough rye breads. Again. Failing repeatedly across the span of 2 years, I finally achieved what I call "Strong Rye".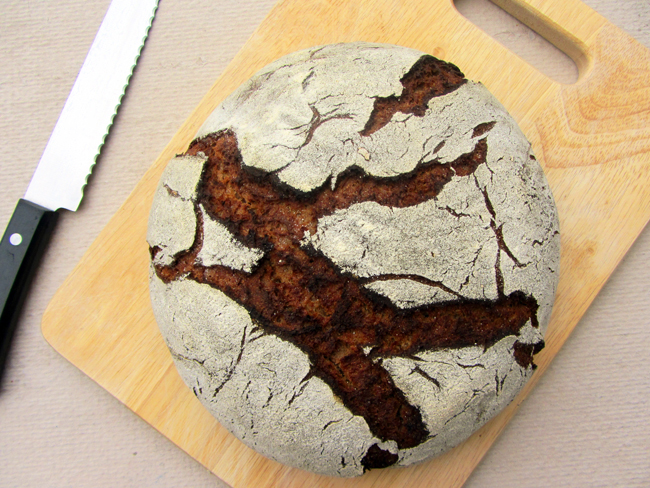 "Strong Rye": German-style sourdough rye bread (Roggenmischbrot) featuring 80% whole grain rye flour (T170) imported from France and freshly ground German-style spice mix (caraway, fennel, etc)
The formula is an adaptation of Jeffrey Hamelman's Bread recipe "80% Sourdough Rye with Rye Soaker." The crust; crackly and boldly baked. The crumb; dense, smooth, and moist (or "juicy" as Germans would say), with a light tang accompanied by a strong, earthy, sweet aroma and flavour of rye. Unfortunately, no photo of the crumb. I keep forgetting to snap a shot!
Approved and thoroughly enjoyed by 2 German taste-testers. I am happy to say, to my surprise, the Strong Rye is now picking up in popularity by my customers!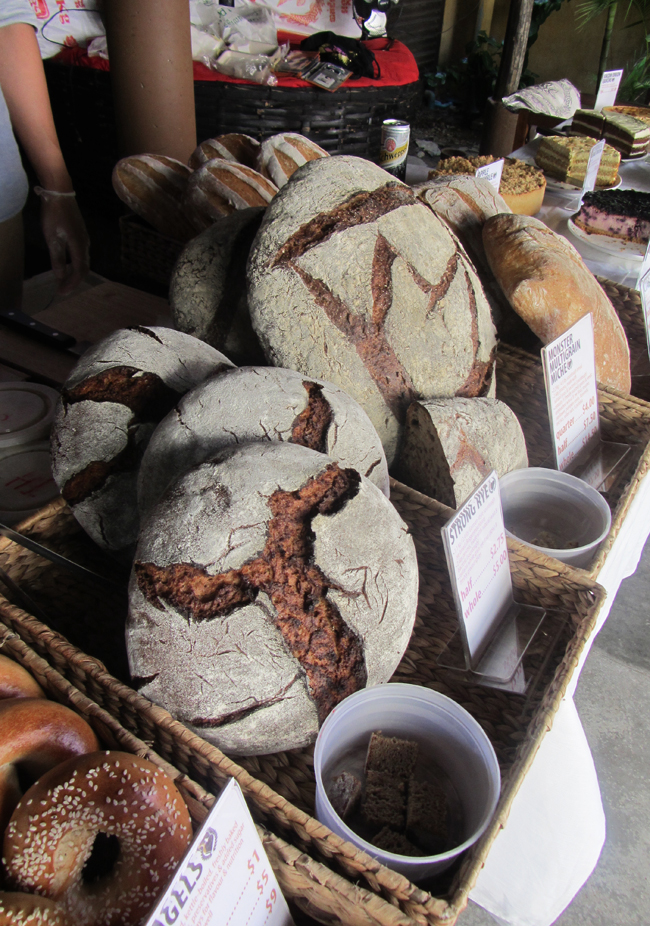 My farmers market bread display. Left to right: Bagels, Strong Rye, Monster Multigrain Miche, Ciabatta. Top: "Normandy" white bread
After attending my local farmers market nearly every Sunday for 2 and a half years, I have begrudgingly decided to discontinue my attendance as a vendor starting from this Sunday. To hasten progress, I must concentrate my efforts into opening our bakery-shop with my partner (Cake Baker) Jana.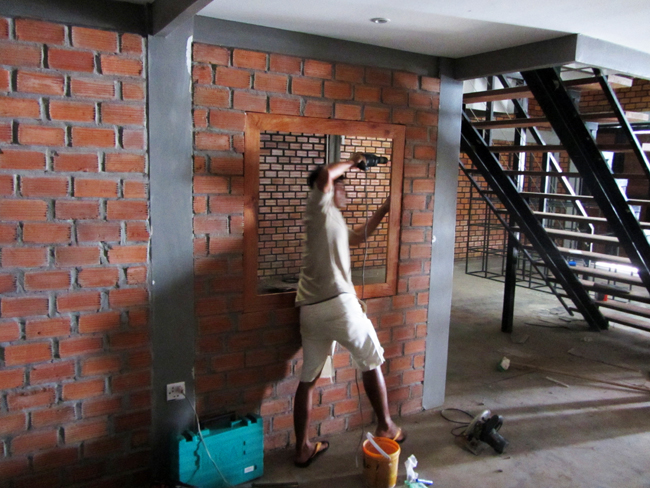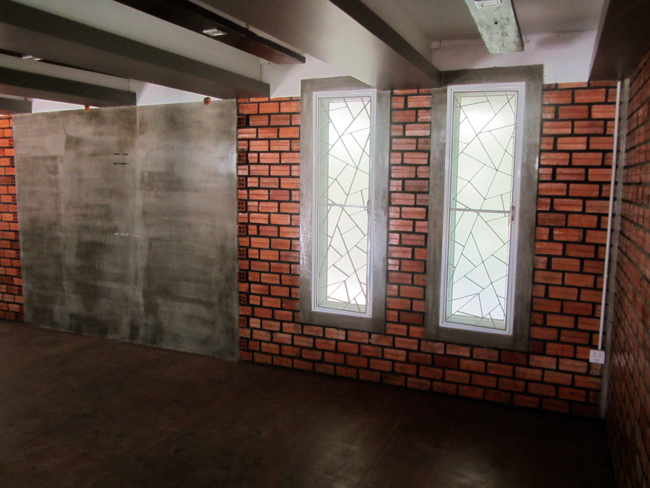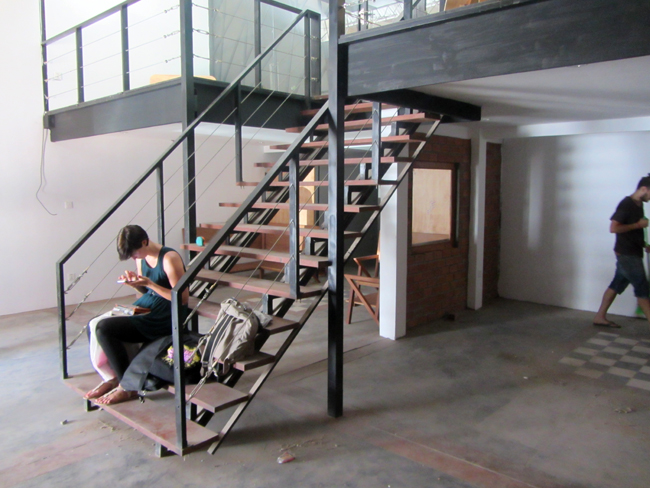 Major construction and installations are completed. Now on to "minor" tasks: designing uniforms, designing signage, designing menu, procuring tableware, packaging and outstanding equipment, setting up POS system, hiring and training new staff, and the list goes on and on and on.
We hope to launch 3 weeks from now but further flexibility and patience may be required.



A week ago we received our proofing baskets (Brotformen) from Germany. I'm unreasonably excited as these do not exist in Cambodia. However, now having these baskets at hand, I will likely search for rattan crafters to produce custom baskets for our bakery. Another lengthy but worthwhile project!
Cheers and happy baking, all. I shall update you again in the near or distant future!
Mr. Zita
Head Bread Baker
Bang Bang
[f] www.facebook.com/BakeryBangBang
[I] www.instagram.com/BakeryBangBang