Whole Wheat Sourdough Bread with home-milled flour
Having heard the stories home-millers tell about the superior flavor of their breads, I finally bought a Mock Mill attachment for my KitchenAid mixer. I have milled both rye and wheat flours with this mill and used them in breads with around 30% whole grain flours. The breads were very good, but I honestly couldn't say they were superior to those made with commercial flours of good quality.
For the first time today I baked a loaf that is 75% whole wheat. This is a bread from Forkish's Flour Water Salt Yeast. My only modification to the formula was to leave out the instant yeast.
The wheat used was a Hard Red Winter Wheat from Palouse Farms in Washington State. The mill was set to a very fine setting, and I was pleased at how fine it mills. The dough, as it bulk fermented, was surprisingly soft and extensible - much more so than the KAF and Central Milling WW flours I have used. I emailed Palouse to ask for the Protein content of this wheat, and they promptly replied that it was 11%. I was also amazed to observe that fermentation seemed to proceed much faster than with other flours. This is a bread I expect to take 4-5 hours to bulk ferment. It was fully fermented in 3 hours.
Although Forkish calls for this bread to be baked in a Dutch oven, I baked it as a hearth loaf - 15 minutes at 450 dF with steam, then 30 minutes at 435 dF convention-bake.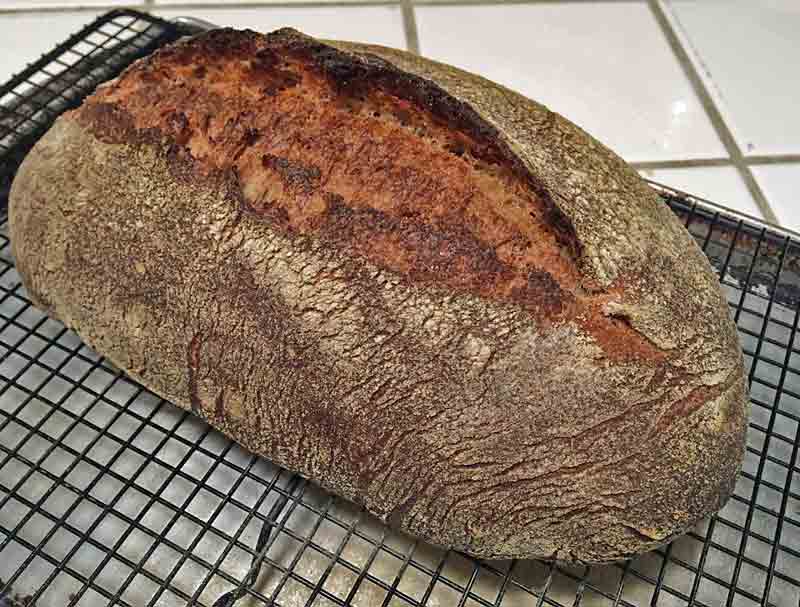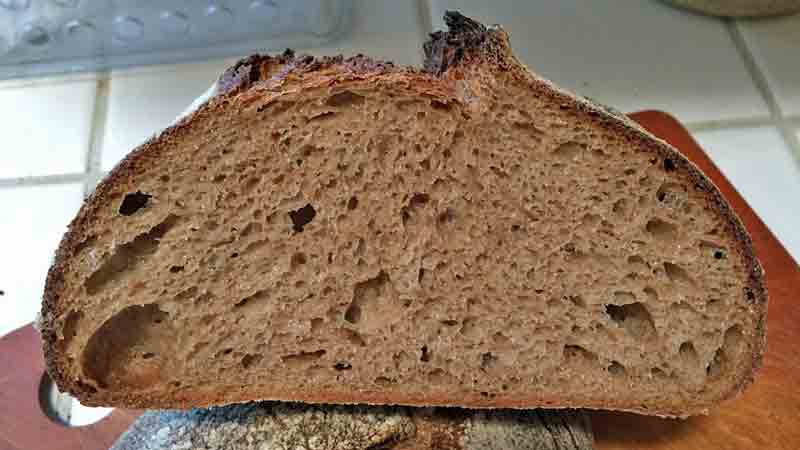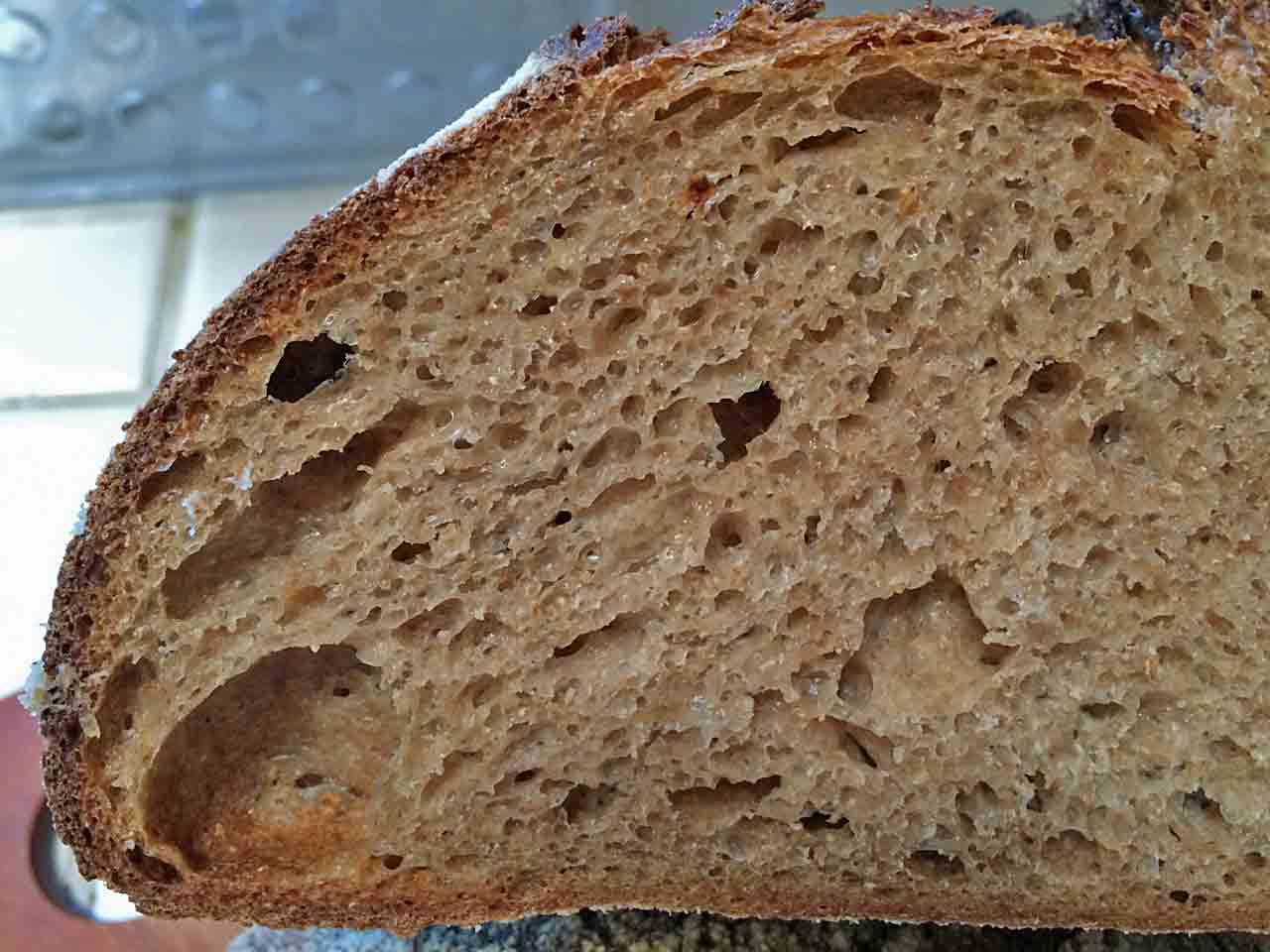 The crust was crunch and nutty-flavored. The crumb was moist and tender - amazing light and airy for a 75% Whole Wheat loaf. The flavor was wheaty with a bit of sweetness. It was delicious plain and also with a thin spread of sweet butter. 
I have made this bread before with Central Milling Fine Organic Whole Wheat, and it was very good. I do think it is a bit better with the fresh, home-milled flour, but not dramatically better. Again, the bread made with CM flour set a pretty high bar.
The Mock Mill is easy to use, and I am impressed with how fine it grinds. I'm looking forward to baking other breads with other home-milled grains. I have also bought a No. 40 flour sifter, and will be making some high-extraction flours. Lots of new bread baking adventures ahead!
By the way, I also make a couple loaves of San Joaquin Sourdough with home-milled rye and whole wheat. It was also maybe a bit tastier than usual, but I am not really sure.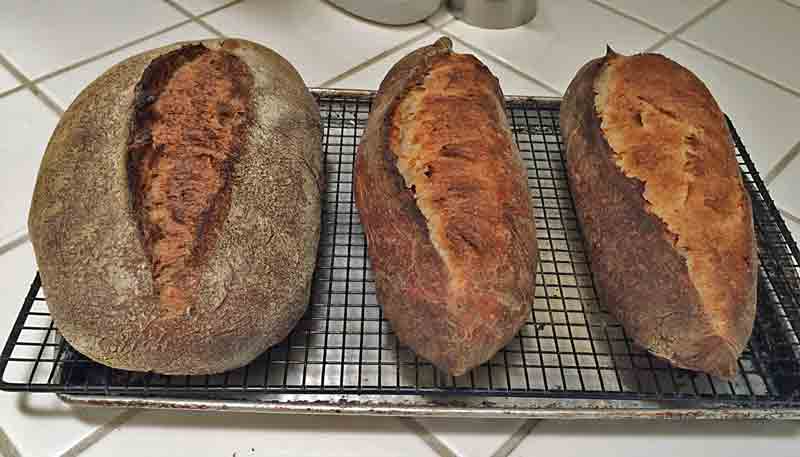 Any comments or pointers from more experienced home millers would be very much appreciated.
Happy baking!
David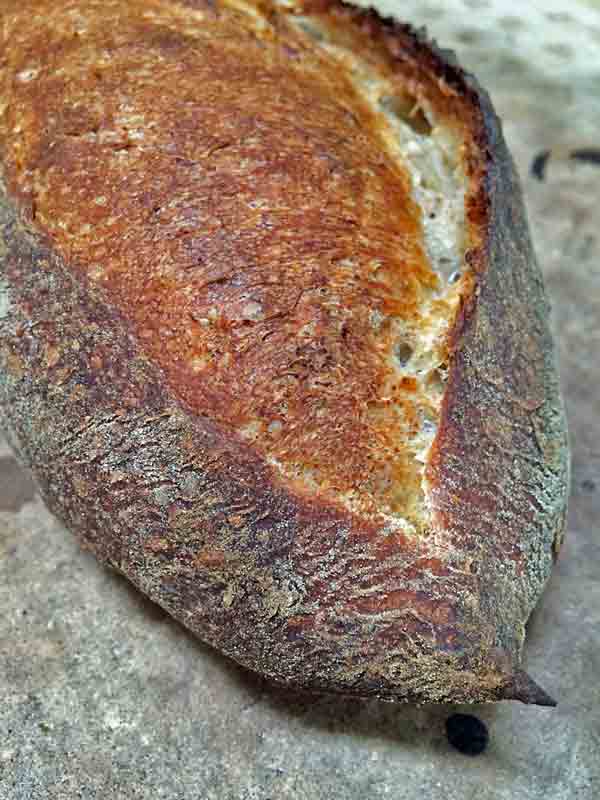 Example of a pointer