take 2 - Sesame Semolina Couronne
Yesterday's bake was a dry run to see what's what.  Today corrections were made, and hopefully for the better.  This time I used a spring pan which had a slightly wider base than the Angel Food pan, and also employed a small bowl in the center in order to enlarge the hole in the crown.
Otherwise everything else was business as usual.  And although this didn't get quite the loft and open score of yesterday's bake, some of the loft issue may be related to the crown being a little wider in diameter.  I think that overall I'm more pleased with the look of this one.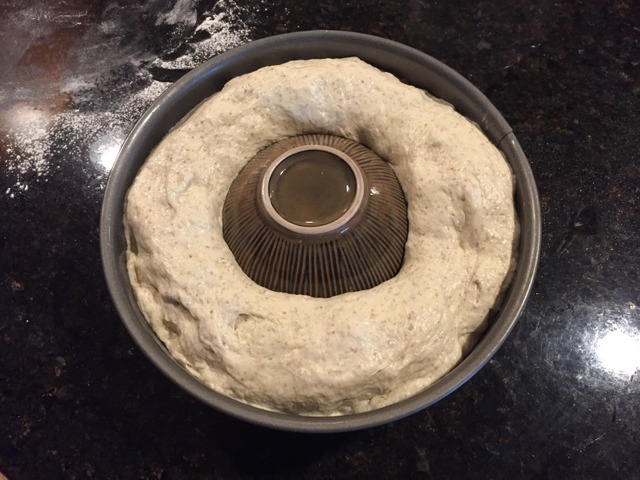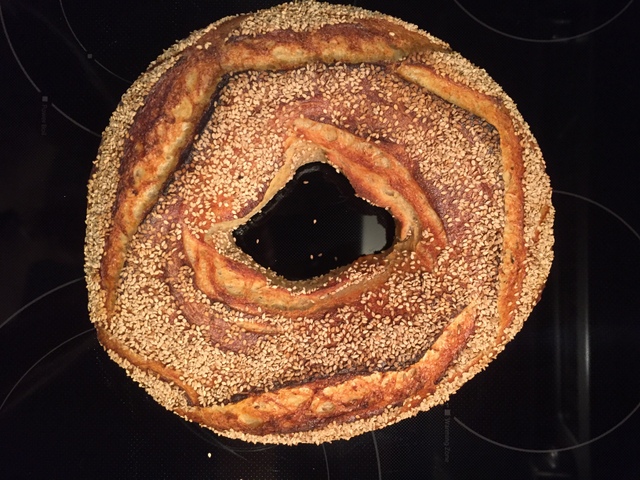 1250g x 1 corona