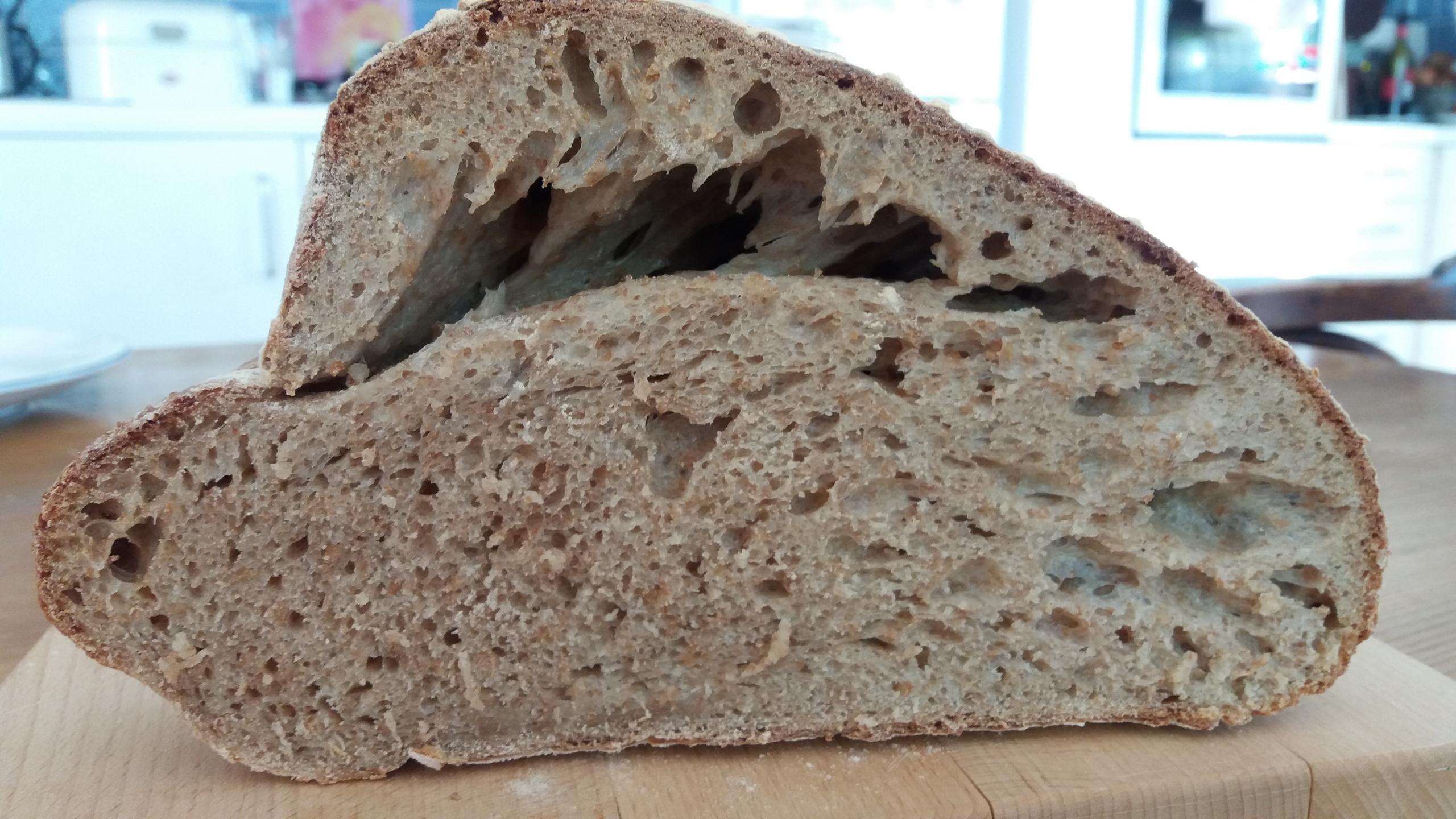 As an extension to the 'an alien came out of my oven post', I have just cut open said alien to see what it is like inside.
This funny hole seems to have pushed the lower part of the dough outwards, but I'm not sure what caused the hole in the first place. Just to mention, I think I over worked the dough before proving and baking.
The bread tastes nice, but the lower part is a little dense.
Any advice is appreciated!