An alien came out of my oven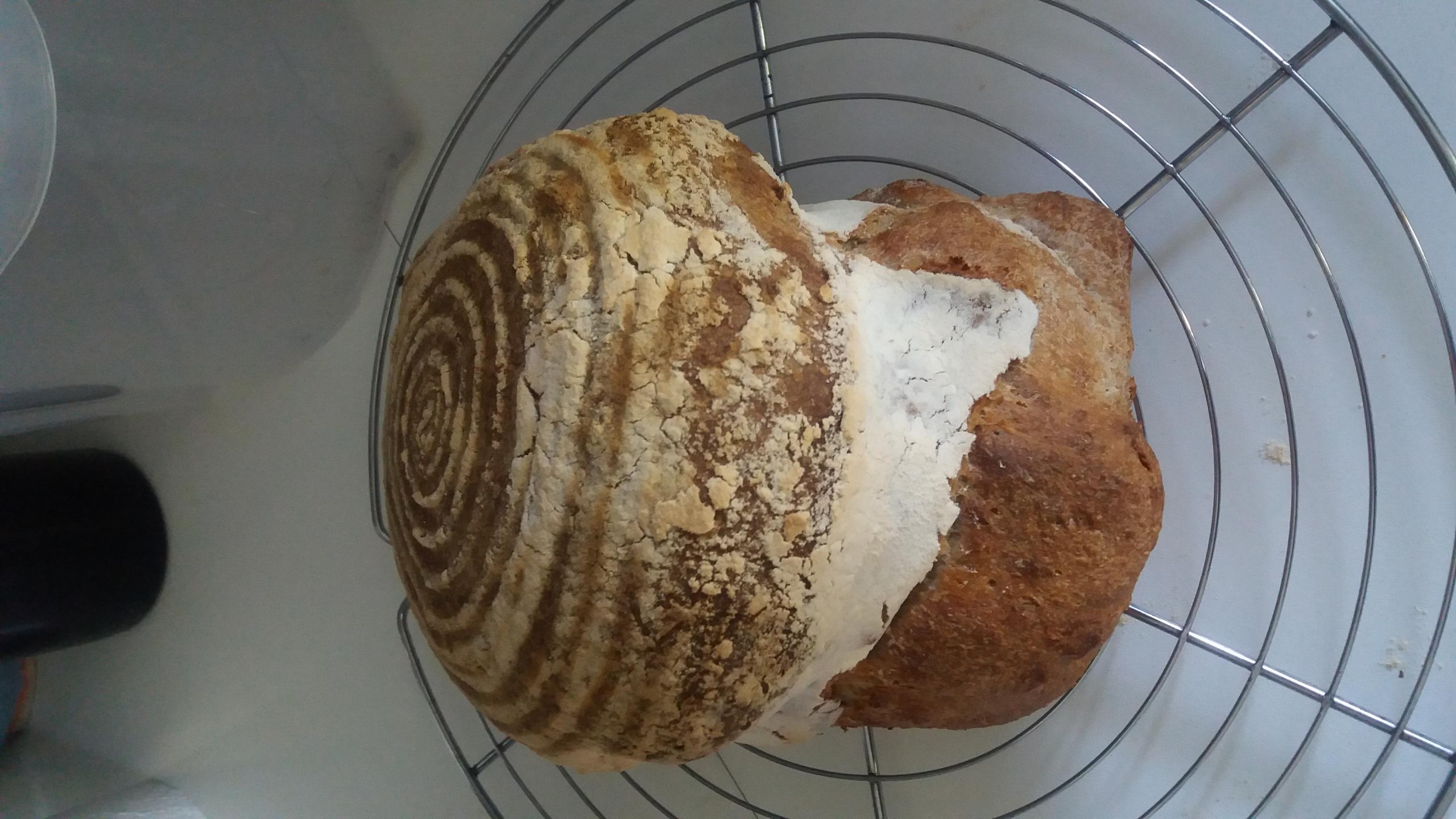 I'm not sure if the pictures will load, but my bread seems to have exploded in the oven. Out of the bottom of the dough (where the seam was sitting FLAT on the baking paper) has come a bulbous tumor that looks like an alien.
I thought I had over-kneaded the dough before baking, so could this be the reason for the phenomena?
Any advice is appreciated!