This week's baking: march 26, 2017
I had made sourdough pita breads a few months ago with 50% whole wheat flour. They were much better than "store bought," as everything I had read led me to expect. I had experimented with two methods of shaping - rolling out versus stretching (like a pizza) - and thought rolling out had better results (a surprise). I also didn't allow any proofing time. I divided, shaped and baked. This time, I shaped all the pitas by rolling and allowed a rather brief proof period - about 10-15 minutes. I think this improved the puffing out of the pitas. I had some, still warm out of the oven, with hummus and olives as appetizers for my dinner tonight (chicken cacciatore and broccolini).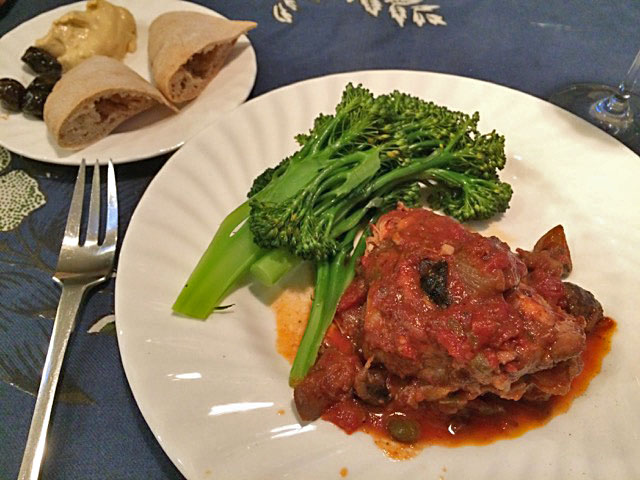 I've been meaning to make sourdough bagels for a long time. "Long time," in this case, means I found I had asked TFL member rossnroller to share his recipe back in 2010. I finally got around to doing it. Although I didn't use Ross's recipe but converted Hamelman's bagel recipe in "Bread," which has worked well for me in the past, to a sourdough version. I think they turned out pretty well.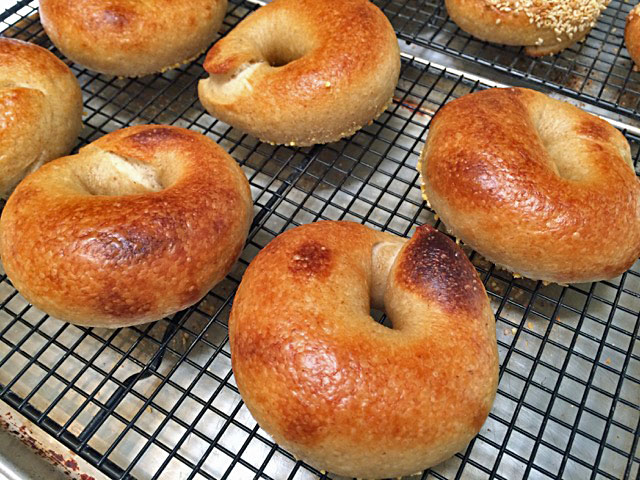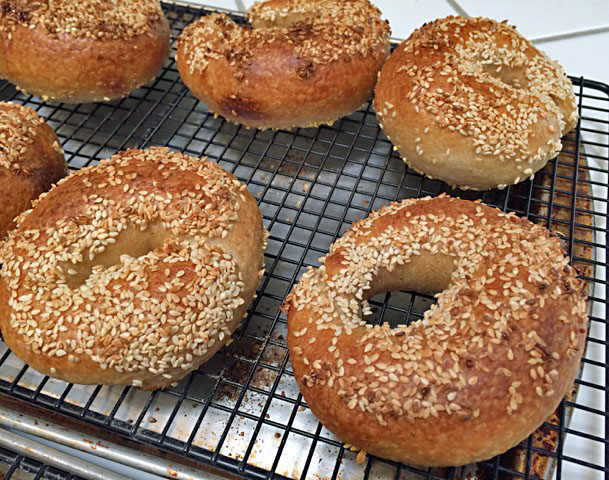 Finally, I also baked a couple loaves of what has been my favorite "daily bread" for the past several months. It is roughly based on Forkish's "Field Blend #2.j
Happy baking!
David