My attempt at making bread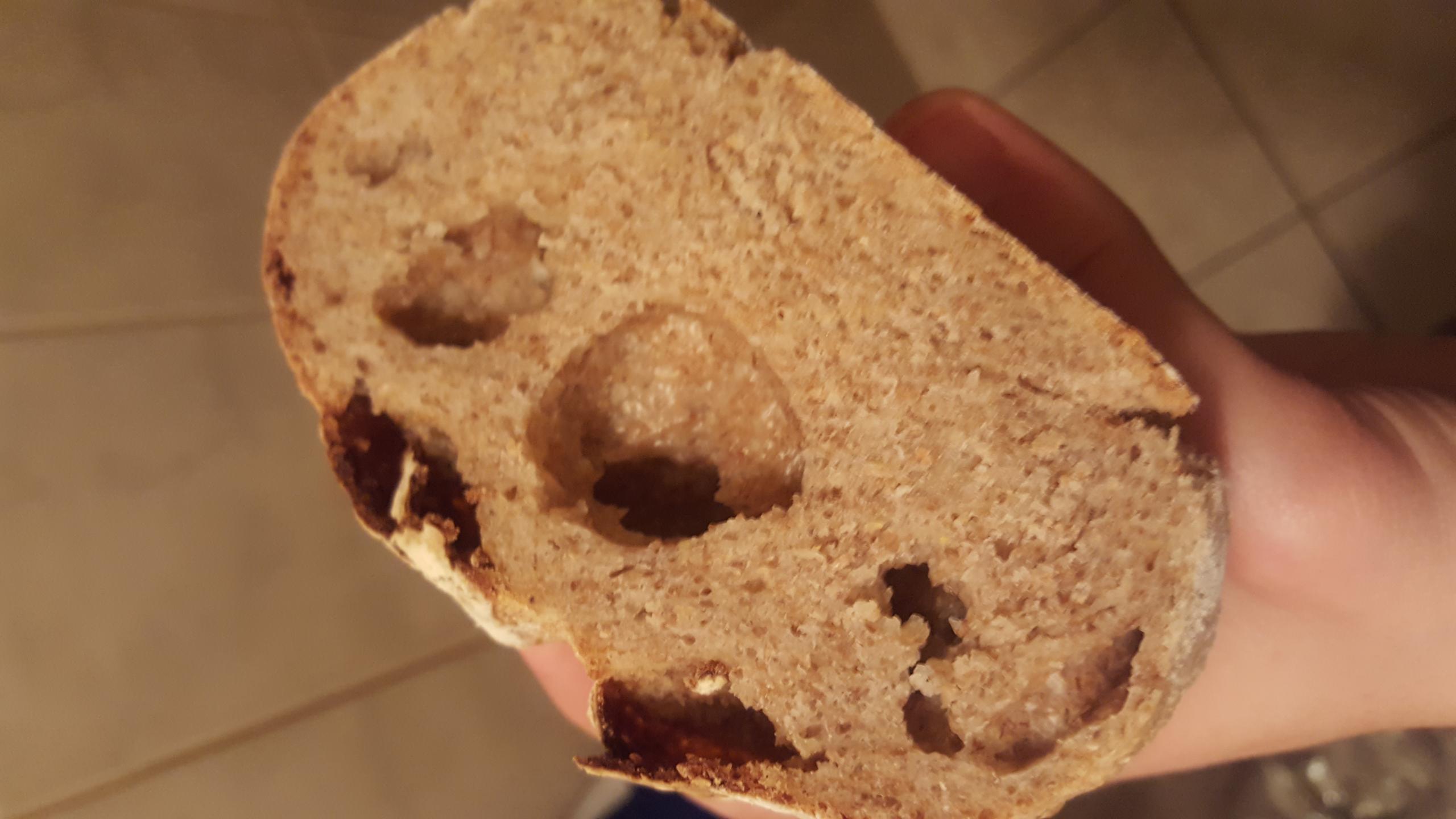 So im fairly new to bread making.
After researching recipes I decided to make a whole grain wheat bread. 
I began making my own starter and after 3 or so weeks in I made a bread with it. Using only the simplest ingredients - whole wheat flour, water and salt, I mixed everything. 
I left the mixture to autolyse for about an hour. I did stretch and fold 3 times with 15-20 mins of waiting in between. Once I was finished I've put my dough inside the fridge for ~ 16 hours. After that I preshaped the dough once it was warm enough to work with. Since it was pretty cold where I live yesterday I left my dough to rise inside the slightly warmed up oven for about 1 h and 45 mins. I've put it in the oven at about 240 degrees C for 25 minutes.
The bread had a weird texture. Some parts of the bread had big holes and some parts didn't have them at all. It's as if the starter didn't do the job right.
Here is a picture since a picture is worth more than thousand words. I did something wrong and I don't know what. Please tell me what you think about it.