December 9, 2007 - 6:41pm
I baked a couple of sourdoughs from Local Breads today. The first was a rustic French.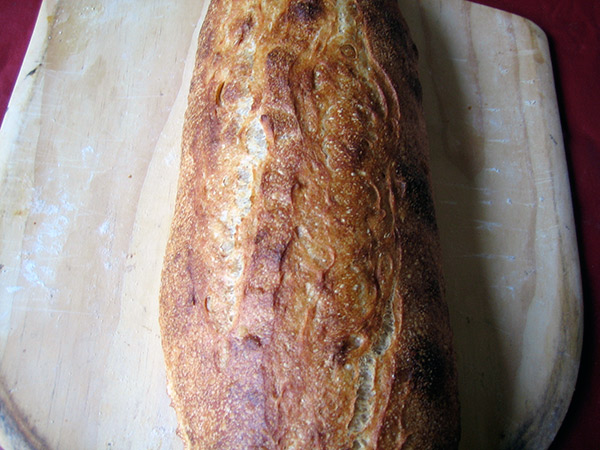 Isn't that beautiful? Nice brown crust, good oven spring, great flavor.
The bottom? Oh... err....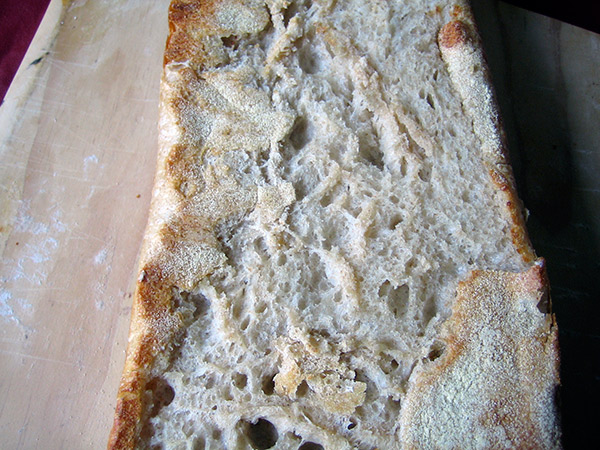 Yeah... Well, I ran out of parchment AND spray oil. Didn't have much luck getting it off the pan. The kids didn't miss the extra crust, but we did.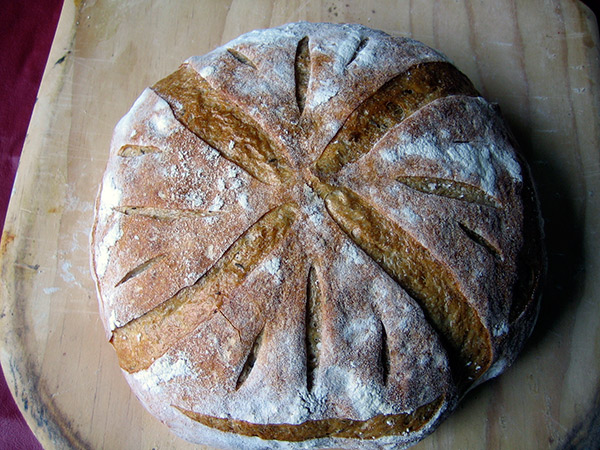 I also baked a light rye. I'll try to post the recipe in the next day or two.
I also made a pot of the Sweet Potato Sausage Soup that zolablue posted.
Really good stuff.