February 17, 2017 - 9:13am
Good taste but many other issues - looking for advice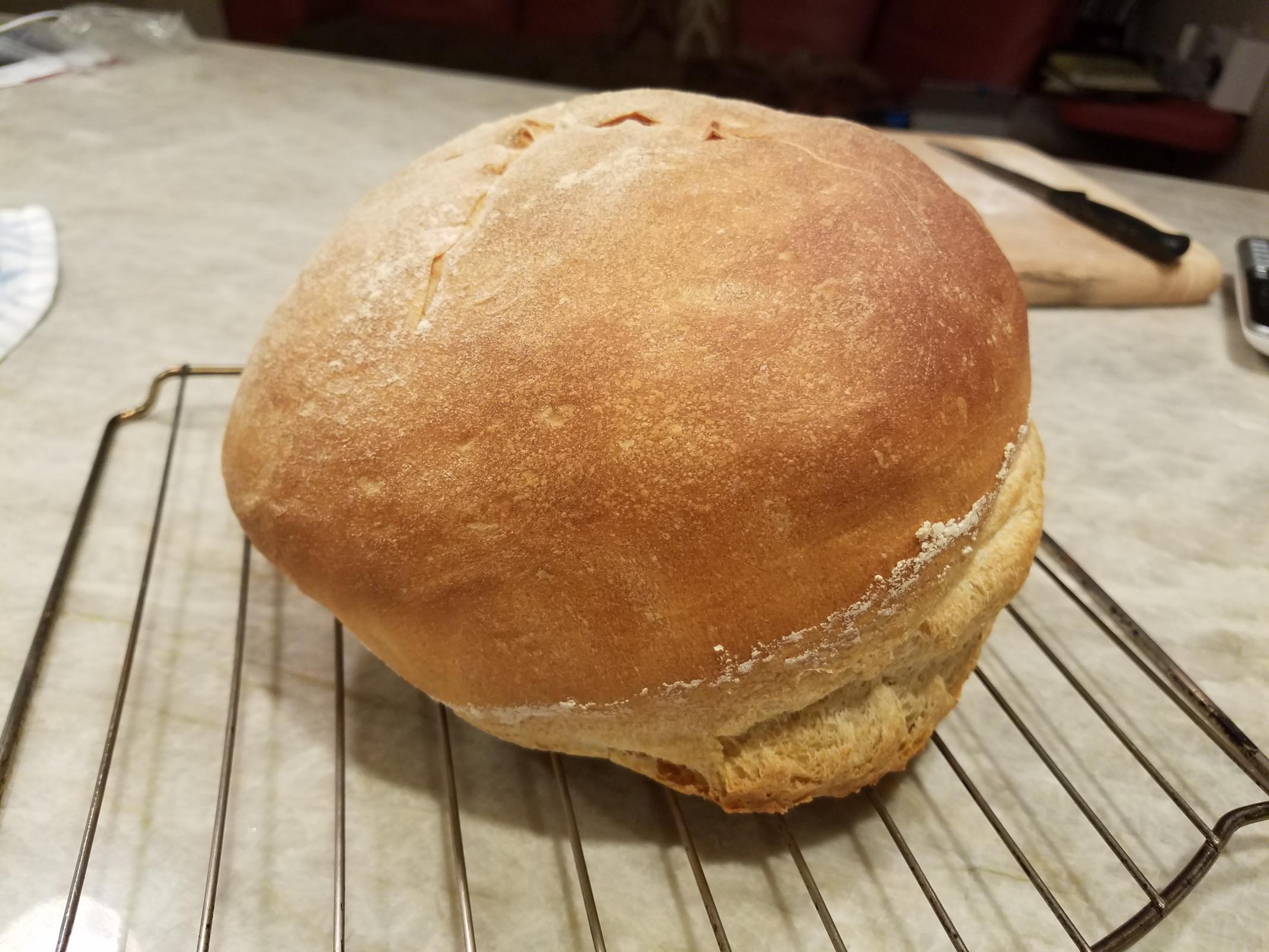 Hello,
I've been baking for a bit now, and managed to achieve good and pretty consistent taste and crumb, however I am definitely doing something wrong, since I can't get my bread looking nice.  The recipe I use is still measured in cups and spoons, but the dough consistency and feel is good, so I assume that's not the main issue.  Here's what I do:
1 3/4 cups of water
4 1/2 cups of AP unbleached flour
2 1/4 tsp of salt
1 1/4 tsp of yeast
I preferment 3/4 cups of water and 1 cup of flour with 1/4 tsp yeast on the countertop overnight.  In the morning, the mixture is live and a bit bubbly, with a pleasant yeasty smell.  I then combine the rest of the ingredients in the stand mixer and knead it with a dough hook for about 5 min.  Place it in a bowl and let it rise for about 1-1.5 hrs, until roughly doubled in size.  Deflate, stretch and fold a couple of times, fold in a ball and back to the bowl for another rise.  After that, I stretch and fold it again, shape it into a long or a round loaf, set it on a baking sheet, and let it rest and rise one last time, about 1 hr. 
Preheat oven to 450F, score the loaf, and bake for about 40 min (internal temp 200F). 
Challenges: while the loaf is resting on the baking sheet, the top dries off, making scoring difficult.  As you can see from the photo, the scoring did not "open up" during baking, even though it was deep enough, resulting in a lop-sided loaf with a crack on a side.  While loaf was cooling off, it crackled a lot, and developed cracks in the crust.  I used to introduce steam at the beginning by pouring water into a preheated pan at the bottom of the oven, but didn't do it last couple of times, being concerned for the well-being of my oven. :-)  Should I resume doing that?
As always, I appreciate everyone's thoughts on this.