February 17, 2017 - 2:08am
Thurs bake with my brother!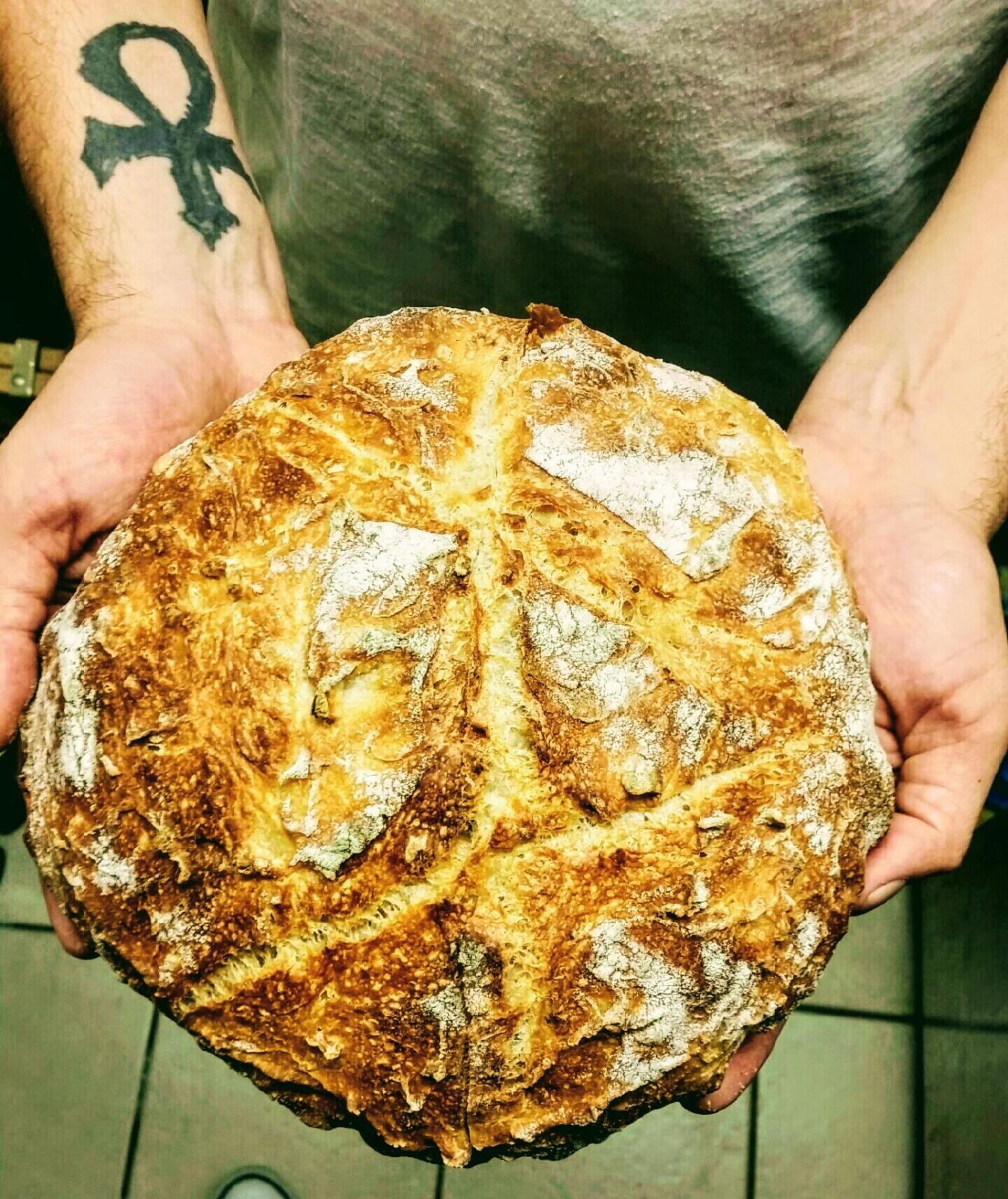 Hello everyone on TFL.. Today I'm very happy and proud of my brother Adam, he asked me last week if I could show him how to make a loaf of bread start to finish on his day off (being today ) . I jumped at the occasion that my brother wanted me to teach him something so beautiful in its self the patience of bread baking... We made a Tartine "Country Loaf" from the book "Tartine Bread" . I walked him through the steps and he was very excited at the progress of the dough. Showing him how to shape with a bench scraper and what to look for in a proofed loaf ready to bake.. Only one problem arised we forgot to purchase rice flour so we settled with K.A.F bread flour. We were ready to score the loaf and it stuck.. The look of disappointment in his face was hard because of the time we spent all day working on the dough.. I assured him it would work out and to our surprise BOOM! The loaf turned out great despite the tearing of the dough transfer it looks very rustic but showing that hard work pays off here are the pictures of Adams first sourdough loaf scored the letter "A" on top (but I held it sideways sorry) .. Thanks for reading appreciate any comments.. Happy Baking !!