February 6, 2017 - 8:54pm
Checking in after travels.
We just returned from a week and a half on Maui. It was a long-deferred first visit to that island, and I hope we visit again soon.
We ate well. Hawaii is the home of "Asian Fusion" cuisine, and we ate a lot of it. The fish was simply fabulous - so much better than the very freshest fish I can get where I live. Because we found a fish market with wonderful fish, right off their own boat, I did cook in our rented condo a couple times.
Opakapaka with a wine, soy, ginger, mango salsa. Pok choi and jasmine rice.
Besides fish, we also enjoyed the tropical fruits. We had been to Hawaii twice before, but mangos were never in season. This trip, we had delicious local mangos and, even more, papayas.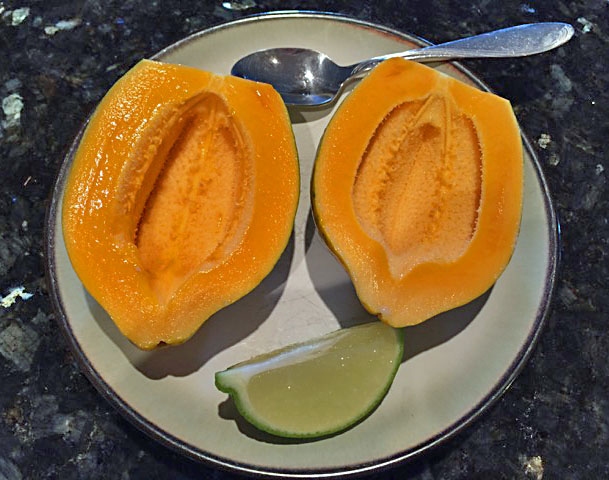 The bread scene on Maui is pretty sad, as far as I could discover. But then, except for Portuguese Sweet Bread, it's a rice-based diet. I suppose for native Hawaiians, poi (pounded taro root paste) is the main carbohydrate.
When we got home, I immediately activated my starter, of course, and made a couple loves of my current favorite "daily bread:" For quite a few years, I have thought I truly had at least a dozen "favorite" breads. But, when I was in Nevada for Thanksgiving and a week extra, I discovered how much I liked Ken Forkish's "Field Blend #2." So, for the past couple months I have hardly baked anything else (except for some sandwich rolls made from the FB #2 dough and many loaves of Jewish Sour Rye for a Synagogue fundraiser. Here is what I baked yesterday: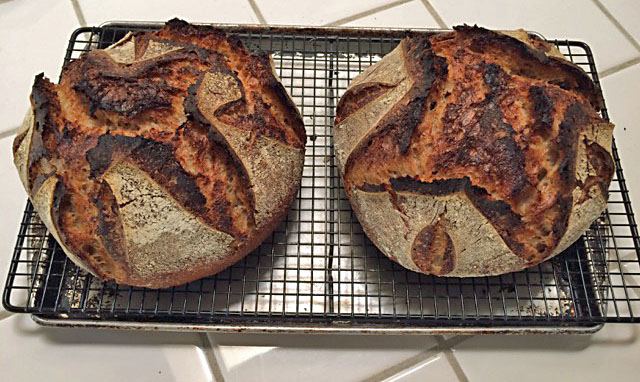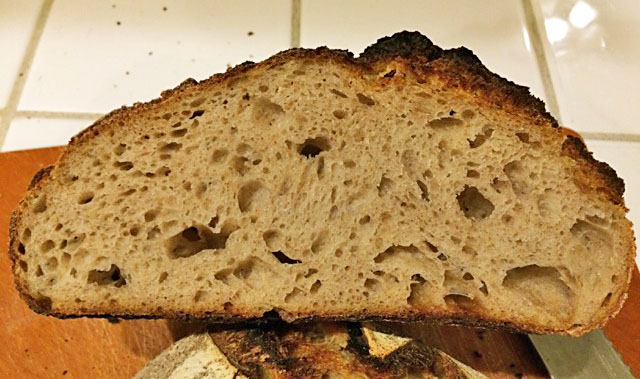 Not that we grew tired of Hawaiian food - quite the opposite - but I was happy to make another kind of cuisine for a change.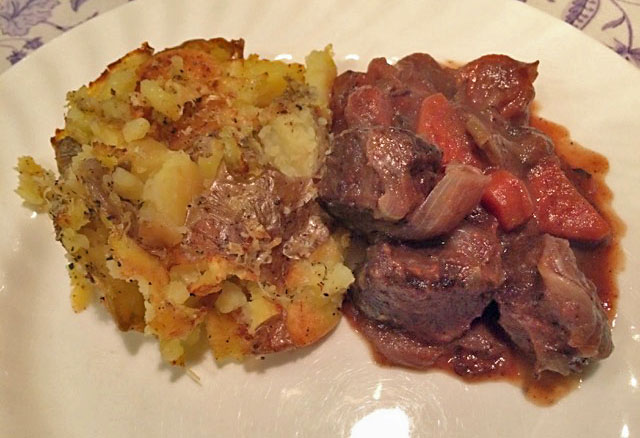 Winey beef stew with parmesan smashed potatoes.
Happy to be home ... sort of.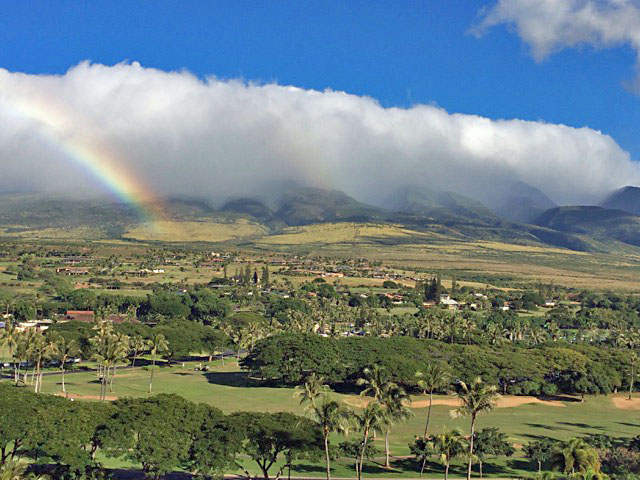 One of the views from our condo balcony.
Turn clockwise 120 degrees .... Here is another view from the balcony ...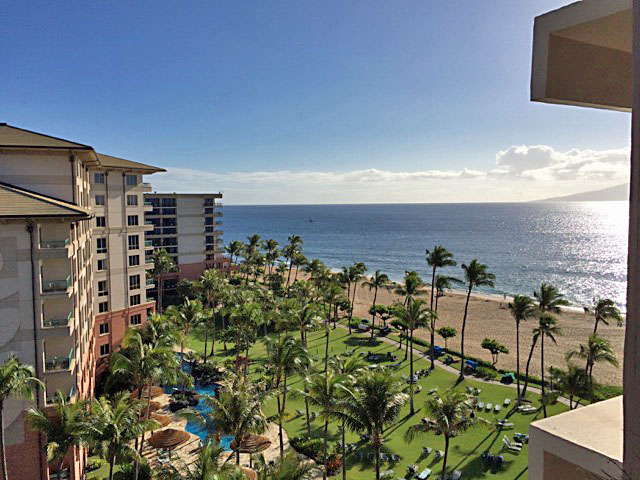 Happy baking!
David