December 4, 2005 - 11:45am
Back home and relaxing on Sunday evening after visiting my family for the wekend. Did a batch bake on Friday evening after work to take some goodies down for Mum and Dad. Wish I could have taken the smell of fresh baking too!
At the moment everyone is feeling a little in need of TLC so I made a rich cherry and almond loaf to take along with a large white spelt tin loaf - great for chunky sandwiches and toast. To fill the oven I made a date cake for us to come back to which smelt fudgy and warm when I cut it into chunks. A bit of a marathon but the gluten in spelt flour works quickly and by cooking it all together at 170c in a forced air oven, the moistness from the cakes and the slow temperature lets the bread crust develop.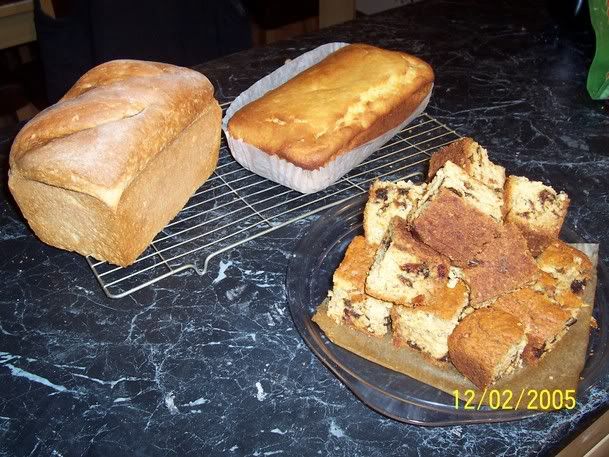 Back to work tomorrow...