January 10, 2017 - 1:05pm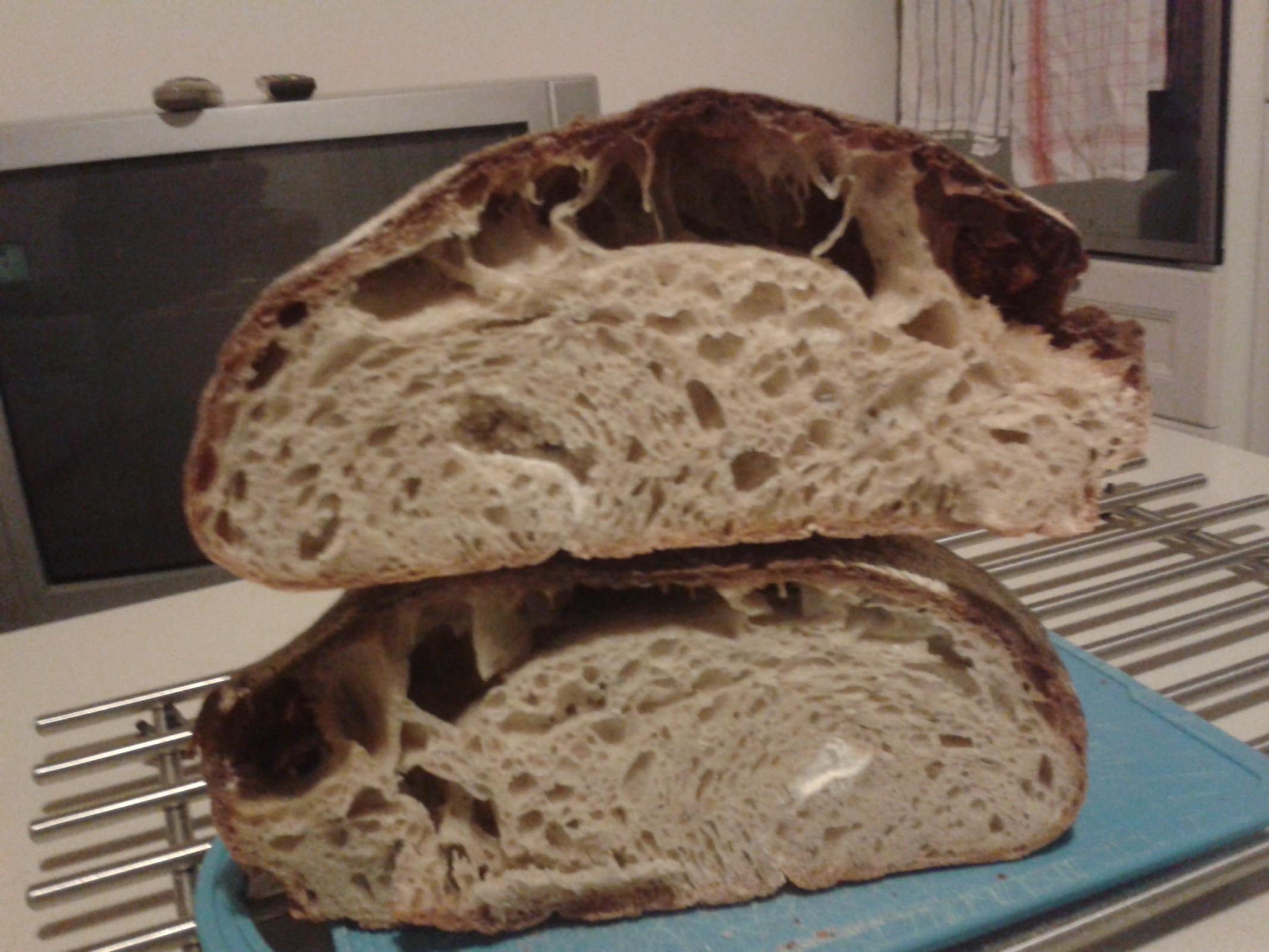 The dough was nice...knead by hand with Bertinet method. Hydration 80% long bulk fermentation. Everything seemed to be going well...but it did not happen.
When I put the bread on the shovel the canvas was glued to the mixture and to remove it I ruined the dough. Amylase activity of flour too high?With patience and a knife I removed the dough from the canvas.
A little underproof...good ovenspring and good sourdough.
Recipe
wheat flour ( tipo 1 )  50%
Spelt  20%
Durum wheat  15%
Buckwheat  10%

Water 80%
Starter 20%
Salt 2%
I varied the forming ... bad result, I have incorporated the flour as you can see in the photo.
I did not miss anything :-)

Shame because the taste is remarkable.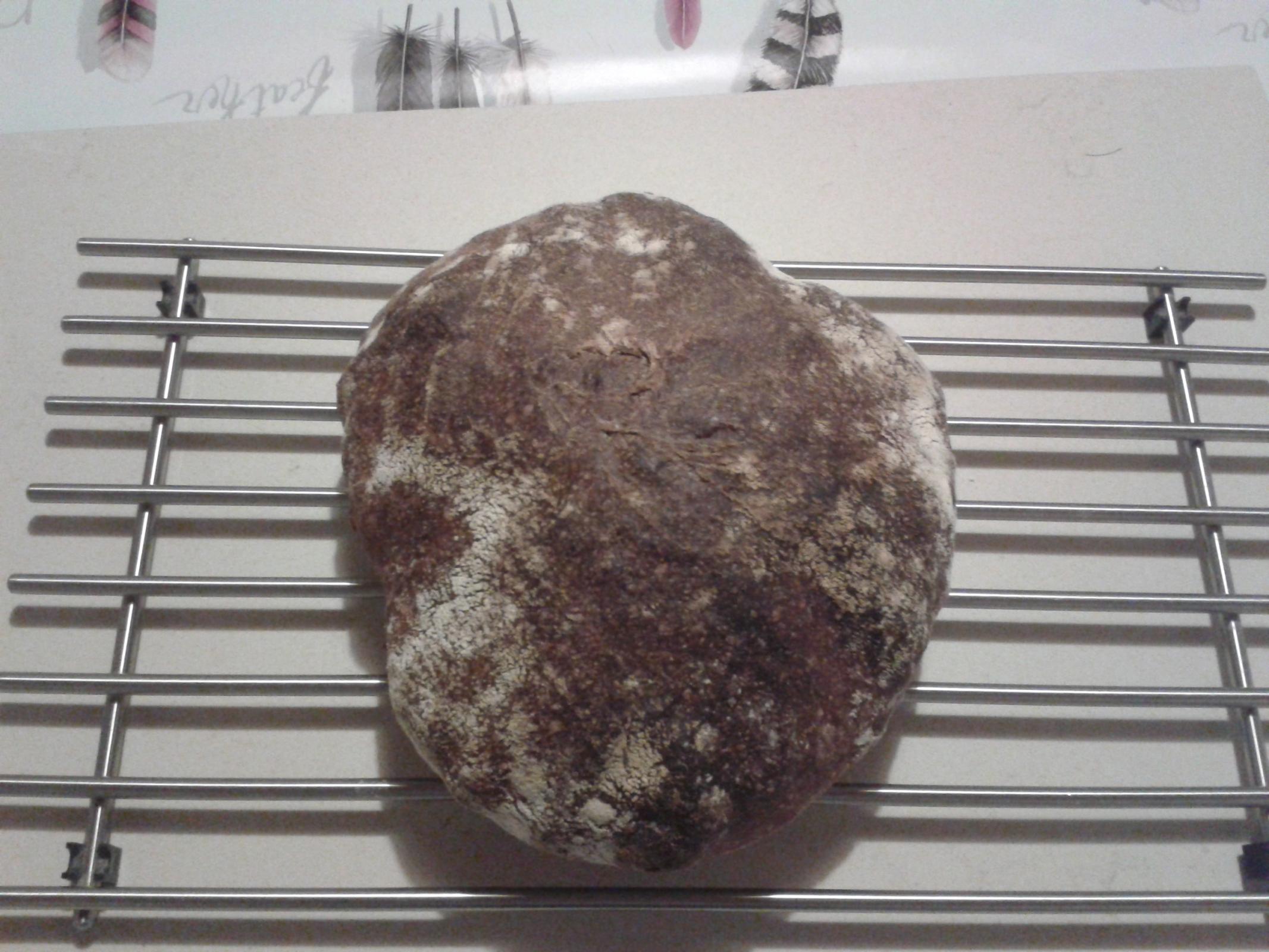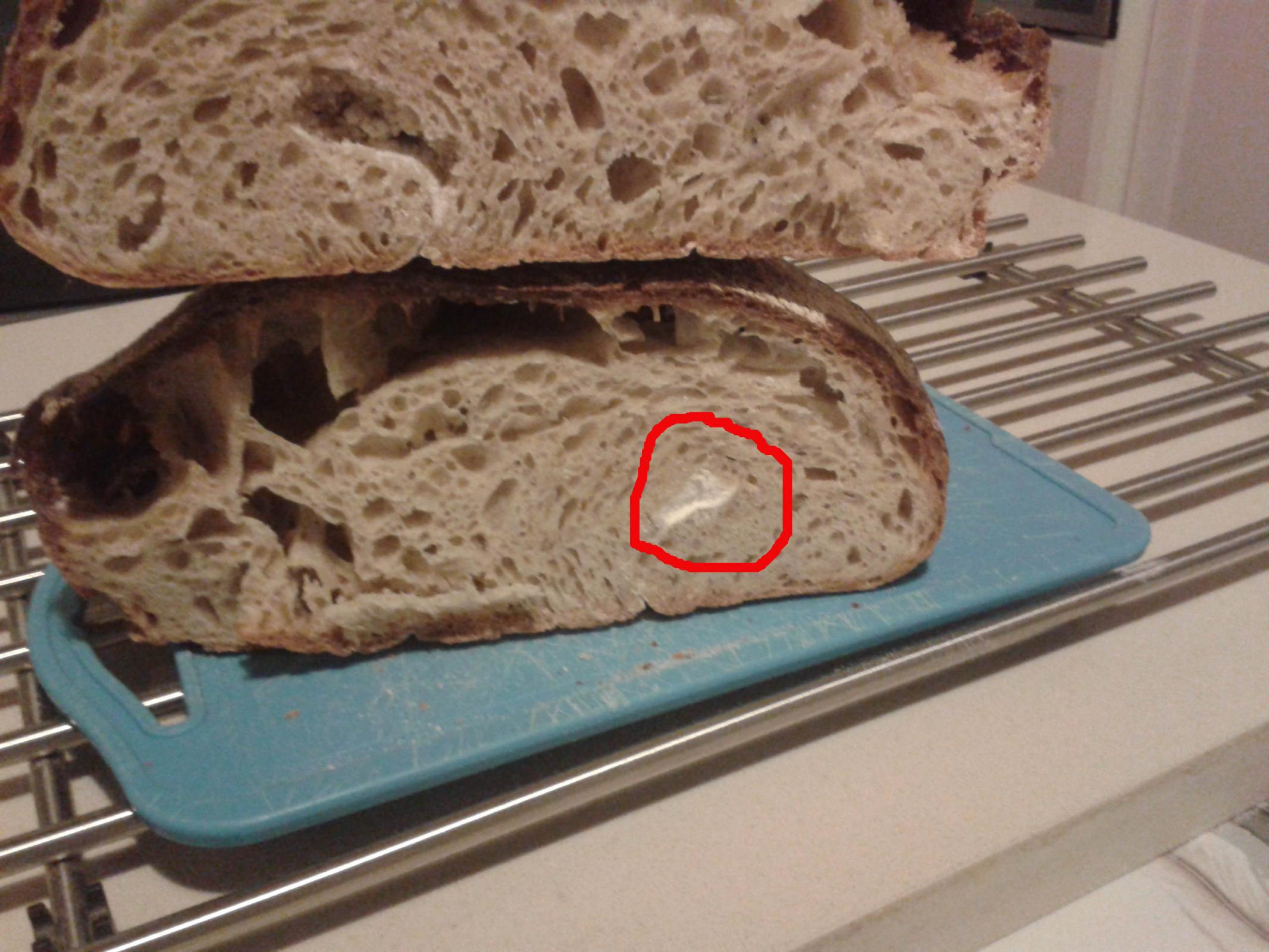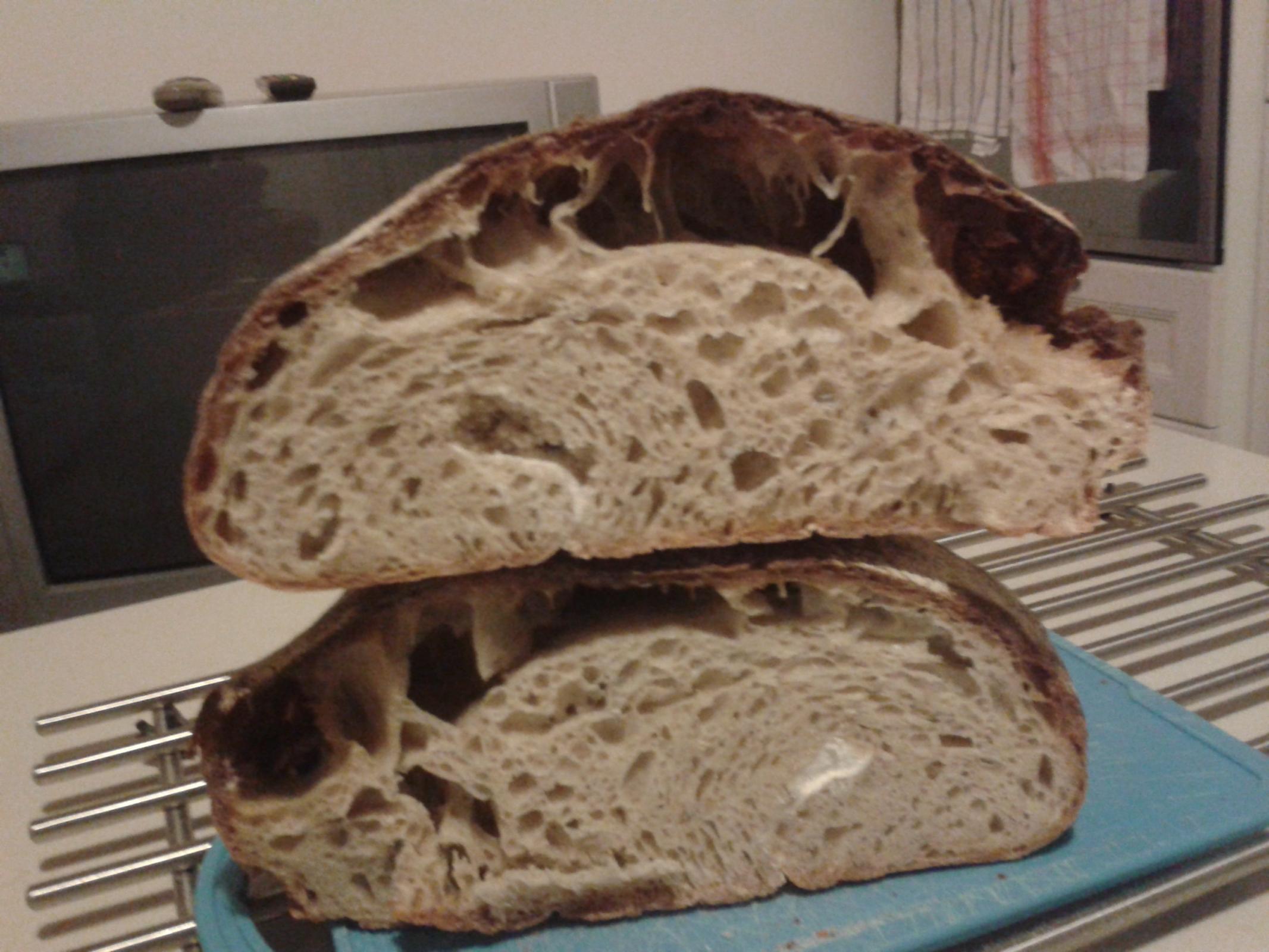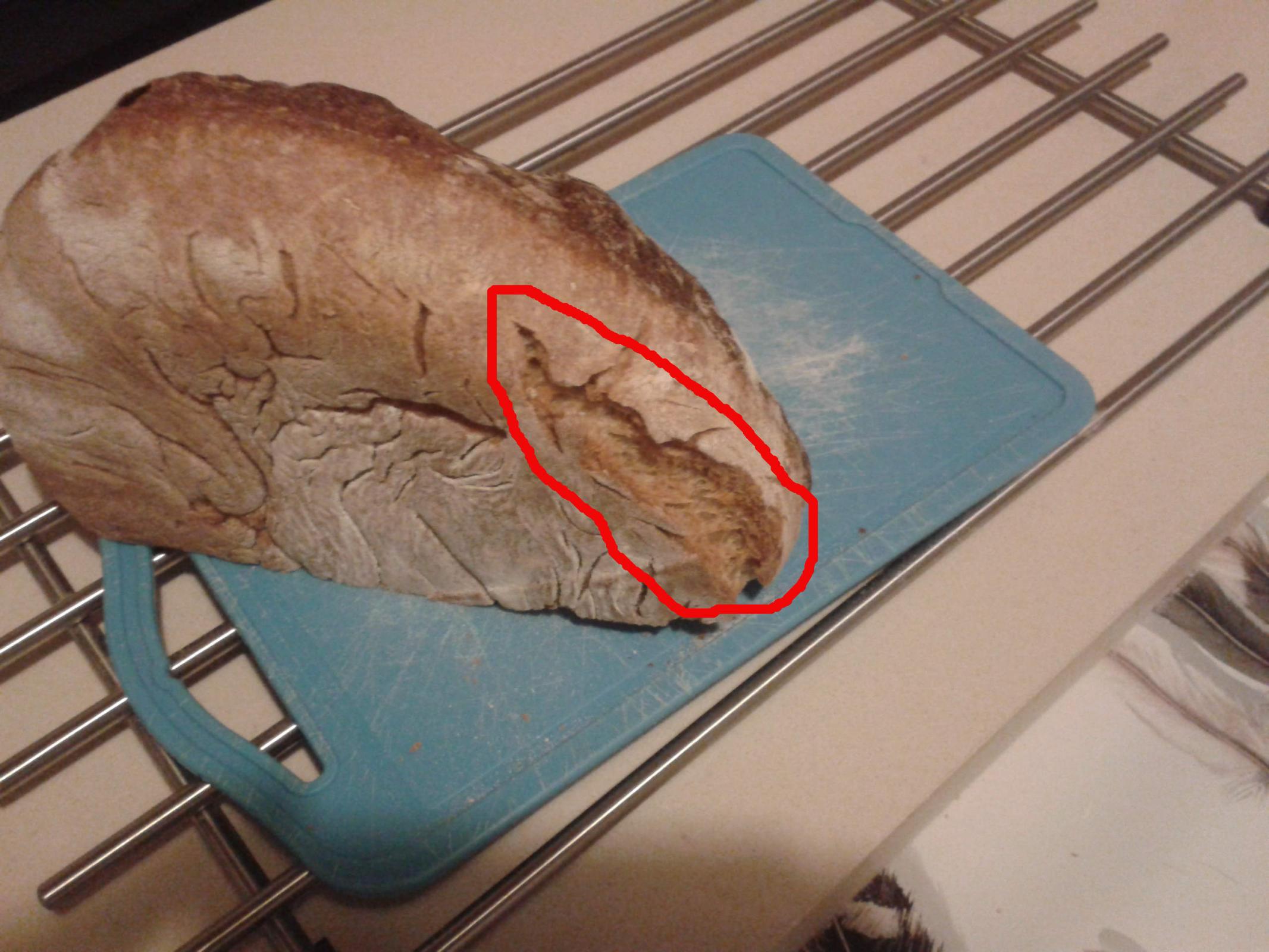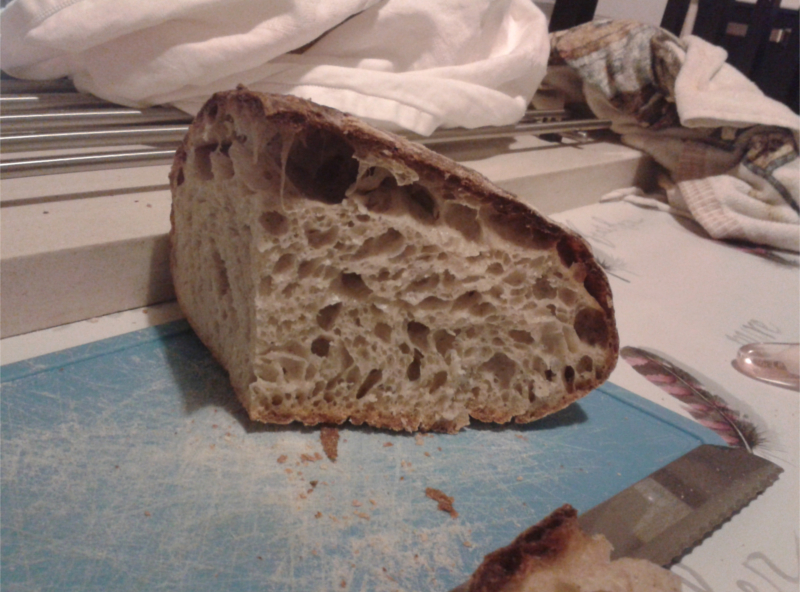 Gaetano