January 10, 2017 - 3:05am
Starter finally rises and falls, now what?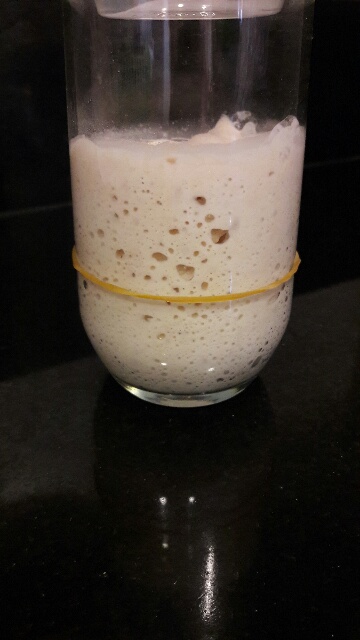 So, I have now a starter that rises & doubles (beautifully) has lots of bubbles and air-pockets & even falls by the end of a 24 hour period (I can see that faint mark above the surface on the glass, good sign?. I have fed it at the ratio 1:2:2 with 50%wwf & 50% bf.
It's been quite stiff since I started feeding it breadflour (doesn't liquify like with the other flours) and the smell is not something I can describe as pleasant or nasty, it just smells like flour I think. The only problem is it doesn't float in water as some of u earlier suggested it should. Is that a huge problem? Should I wait on a few more days till it floats or bake to test? A little intimidated by the bread recipes I went through.
Will be my 1st sd bake not really sure what to expect - Do I have to start with a loaf of bread? How about starting with something safer like pizza dough? Or Pita bread? Anyones got ideas or recipes for a beginner?