November 27, 2016 - 10:57am
This weekend was busy in the kitchen. I was asked to make bread for a thanksgiving dinner. I decided to go with the same butternut squash loaf from last week (the only change I made was to add a 1/4 tsp more cinnamon and nutmeg), and an oat porridge loaf for those who don't like cinnamon, nutmeg and/or nuts (although I was hard pressed to figure out how this could actually be possible, I know that there are some people who don't)
The formula and method for the oat porridge loaf are exactly the same as the last time I made it, I just doubled up the recipe and then divided the dough.
I'm happy with the oven spring I got on the boules, I felt that the dough was a lot stronger than the batard, which spread a lot more than it rose. The dough for the batard felt very wet even after all the folds. I thought of adding more flour, but that has never ended well for me. I think the butternut I used just had a lot more moisture than the previous ones, but that's okay too!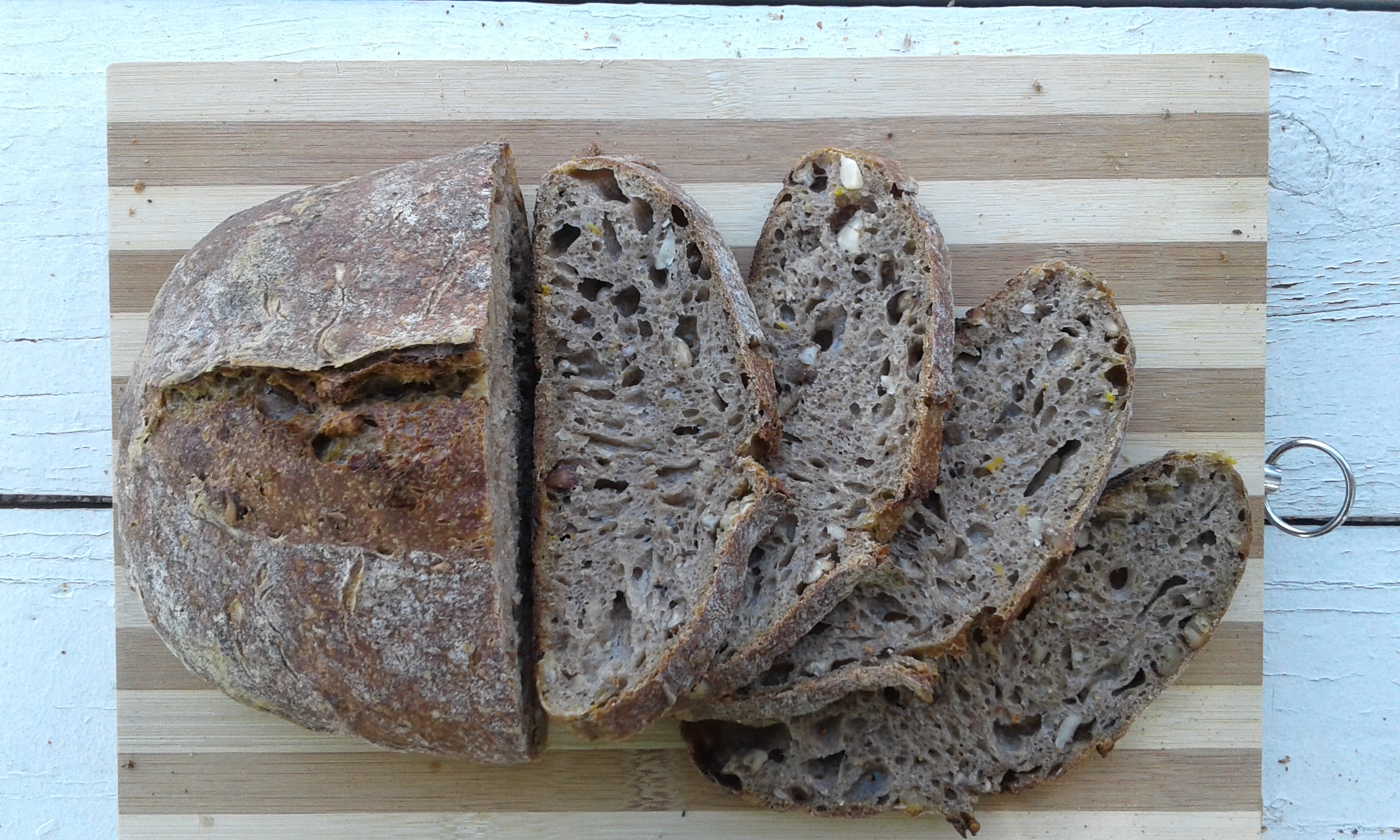 Triple nut, butternut squash loaf
I think this has been my best attempt at the butternut loaf, i'm going to leave that formula alone now.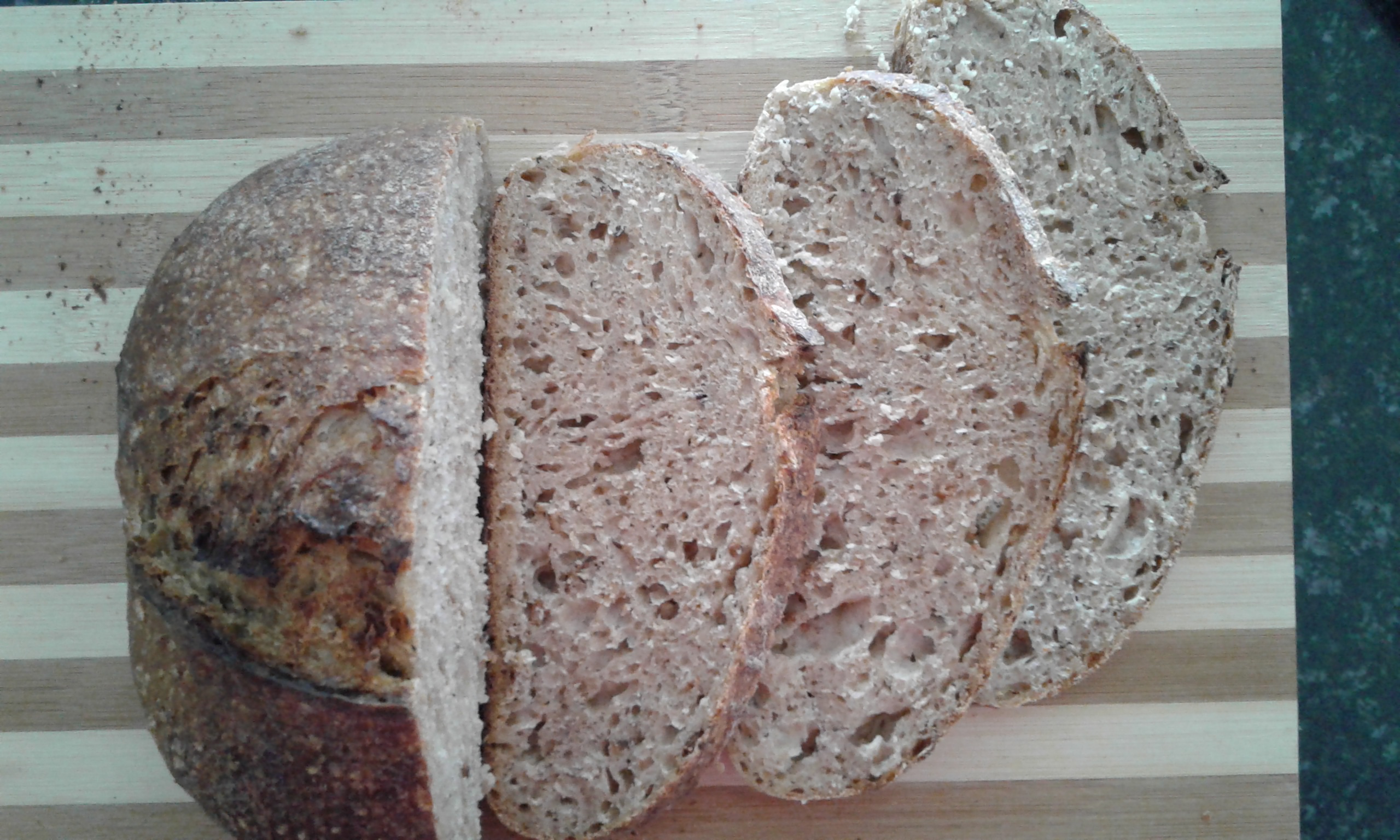 Oat porridge loaf 1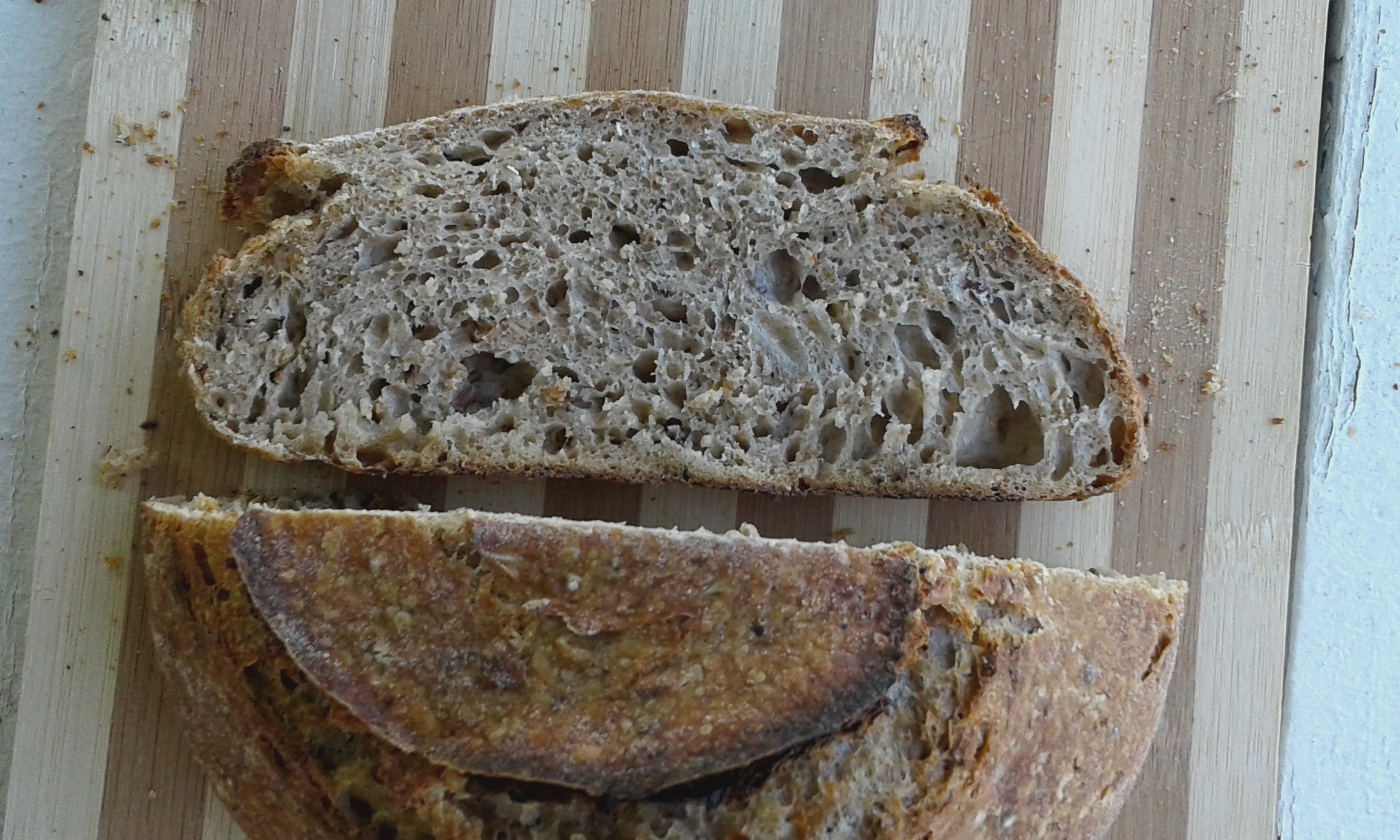 Oat porridge loaf 2
The crumb on the first boule was a bit tighter. I knew it would be, when I was shaping, there was a "fault line" down the side. I was worried that the loaf would explode through there if I didn't fix it, so I over handled the dough a bit.
I tried some swirly scoring on the second boule…not 100% successful, but I'll keep working on that. Any tips are welcome.
Happy baking!!