November 16, 2016 - 1:05am
denser crumb in the center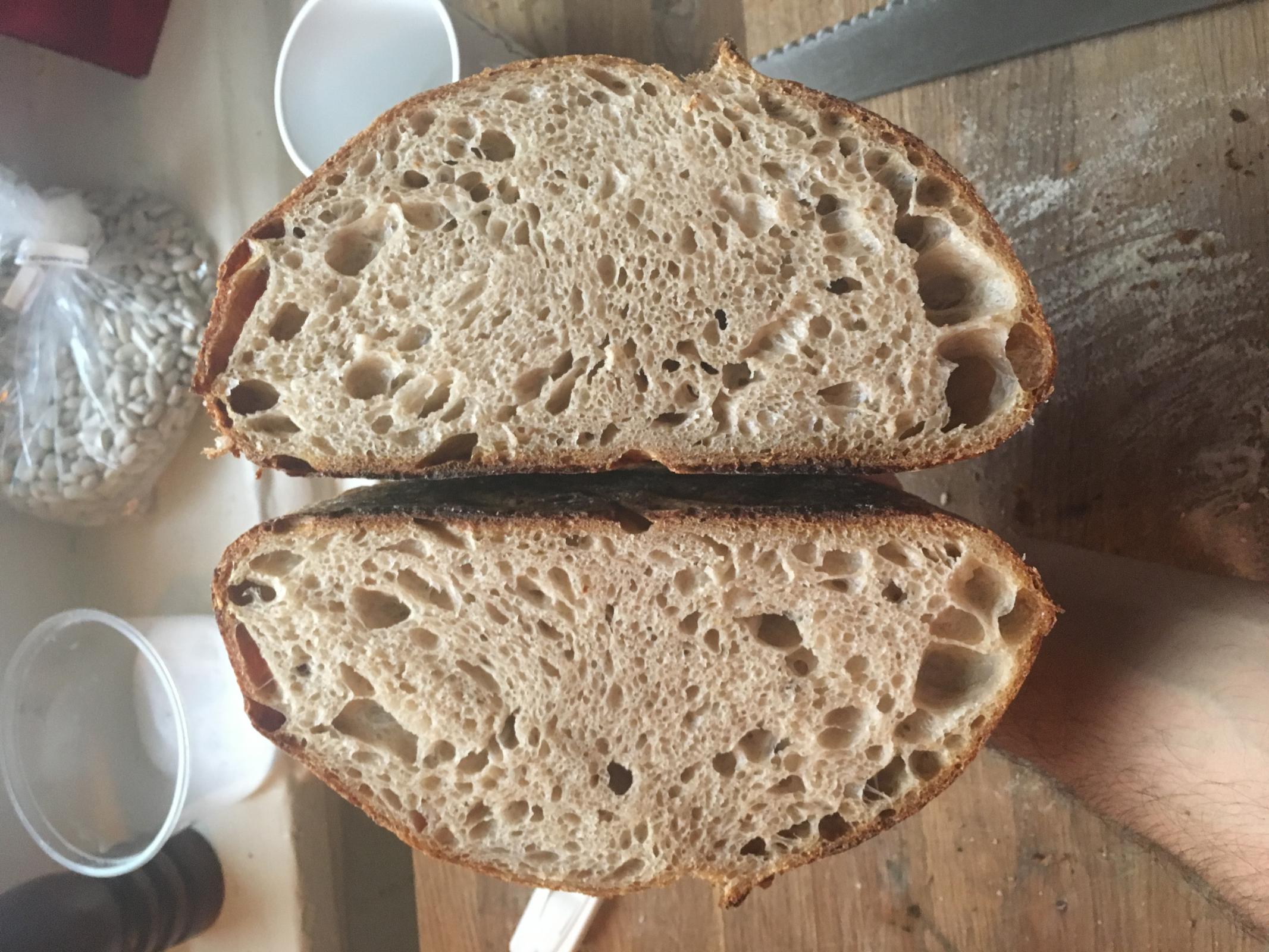 I have been getting denser crumbs toward the center of the bread. First few slices are open and great. 
I get great oven spring , prefect bloom. But for some reason the center seems denser. 
Here is a picture of the bread.

Could it be shaping ? I do the stitching method that my friends do at Tartine.
Here is a link for shaping
https://www.youtube.com/watch?v=cIIjV6s-0cA#t=3m10s
 
Or is it the steam? At home I use a oval dutch oven for batards. I do 30 min lid on. I used to 20 but I get better crust.
ALso in tartine book 3 chad suggests 30 minutes. 500F 20min and 475F 10min lid on and 20-25 min lid off. 

I have read a similar topic here but no one seemed to know what was going on.