November 12, 2016 - 12:52pm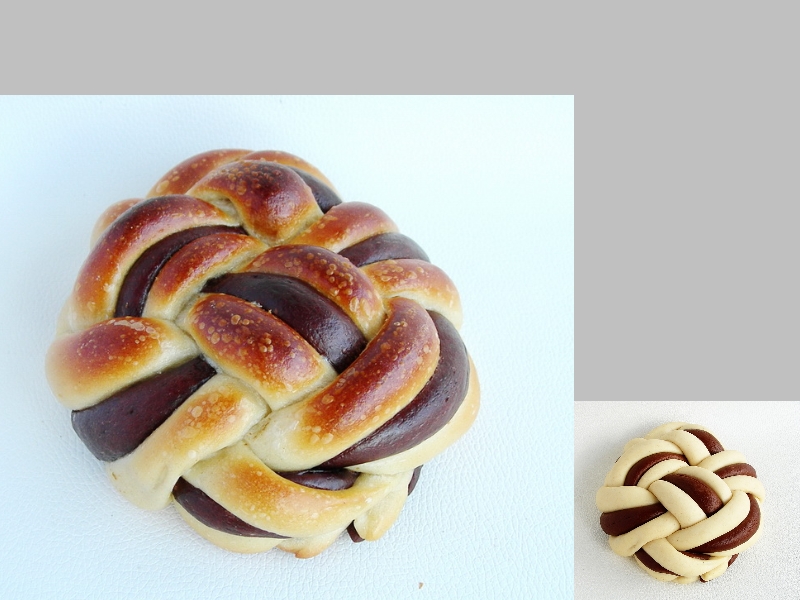 There is a basic sequence of steps for making the Winston Knot with scope for variations regarding the length of the braid and number of threads comprising it.
Here I present examples of it.
The insert shows the bread in dough form. The main picture presents the baked bread.
* From the book: "The Art of Braiding Bread"