November 10, 2016 - 8:05pm
1/3 W/M Spelt Semi Sourdough
I purchased myself some w/m spelt whilst my wife was shopping in Fremantle and this is what I did with it
I started off a levain with 200g of w/m spelt and 200g of water and 66g of s/d culture straight from the fridge leaving it to do its thing overnight  in the morning I added 400g of Bakers flour and mixed it together, I let it Autolyse for 1 hour and then added 2% salt and 2% olive oil and 1% dried yeast and mixed by hand on the bench .The dough was then allowed to bulk ferment for 2 hours and it was then knocked back  and divided into 3 pieces enough to fill a banneton and enough for 2 small loaf tins that I  have. after allowing half an hour recovery the loaves were shaped and placed in their receptacles to prove inside  plastic shopping bags tied by the handles. The small tin loaves were given a wash and  semolina flour was dusted over the top through a sieve these were slashed and put into the oven and covered with a deep roasting pan.
The banneton loaf was rolled out onto a dusted plywood hand peel and slashed before being slid onto a pizza stone and the roasting pan being used over it.
This is the result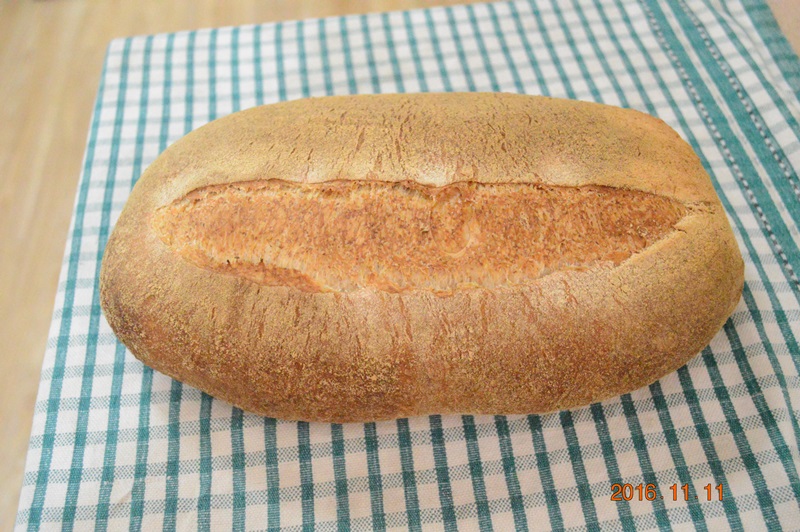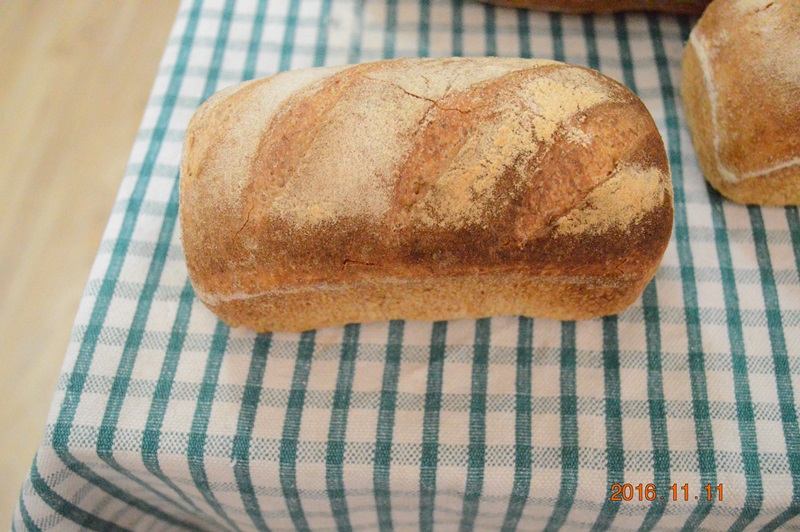 put the knife there to show the size of the small loaves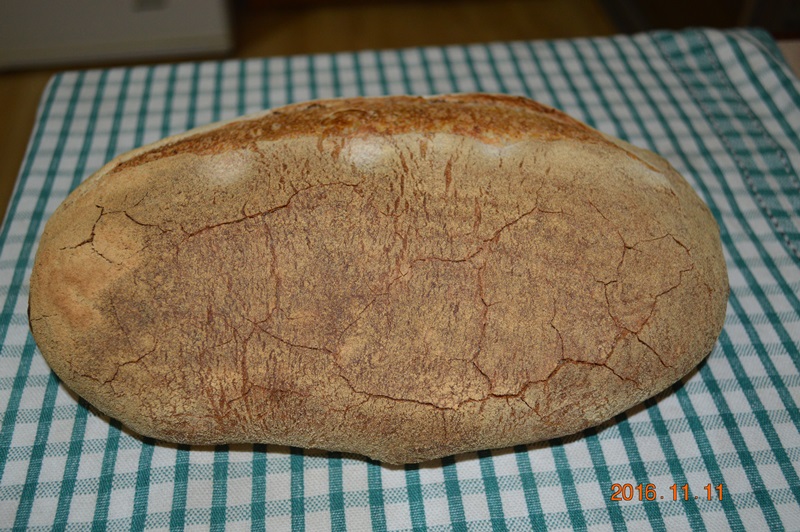 I just went back past the bread so had to photo the cracking taking place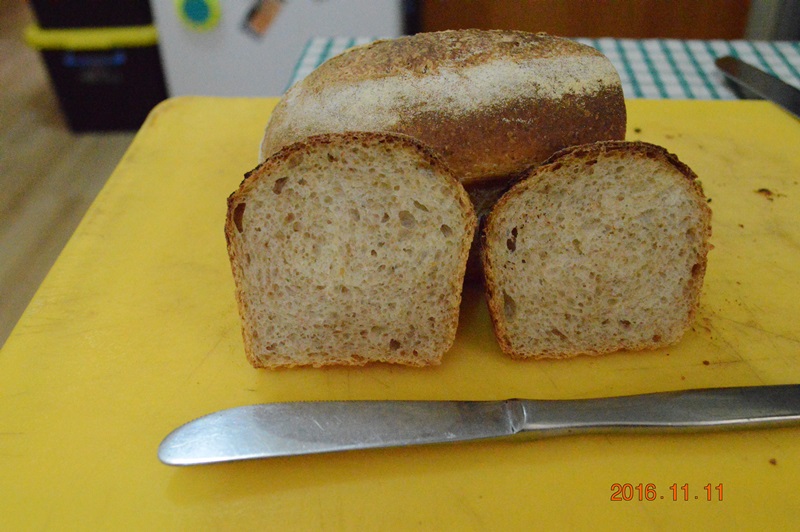 I was able to cut one of the small loaves and taste , the crust beautiful and crisp the crumb nice and soft and a flavour that stays on the palate even some 5 minutes later.
I shall be taking the loaf to a family gathering for my eldest Grand daughters birthday celebration after school she will be 11 years old today, born on the 11 day of the 11 month.
kind regards Derek