Pumpkin AYW SD kamut,rye,Red Fife and pepitas
What's not to love ? I had to clean out the freezer since we are going away for a year. I found 2 boxes of roasted pumpkin that I had put up last Fall. Enter this bread. What an amazing dough to work with. The key is to drain the heck out of the pumpkin. The rest of the procedure was like working with silk. The rapidity of the rise is accounted for by the AYW. More and more it is giving me results that are really impressive as far as texture and rise time. 
240 gm levain ( 100% hydration mixed rye/white)
600g water and AYW - 300g each
700g bread flour
75g rye
75g kamut
150g Red Fife
300g well-drained roasted pumpkin puree
25g salt
roasted pepitas as desired
mix all but salt and set aside 1 hr. do stretch and folds q 30 min. x 3 . Fold in pepitas on last S/F.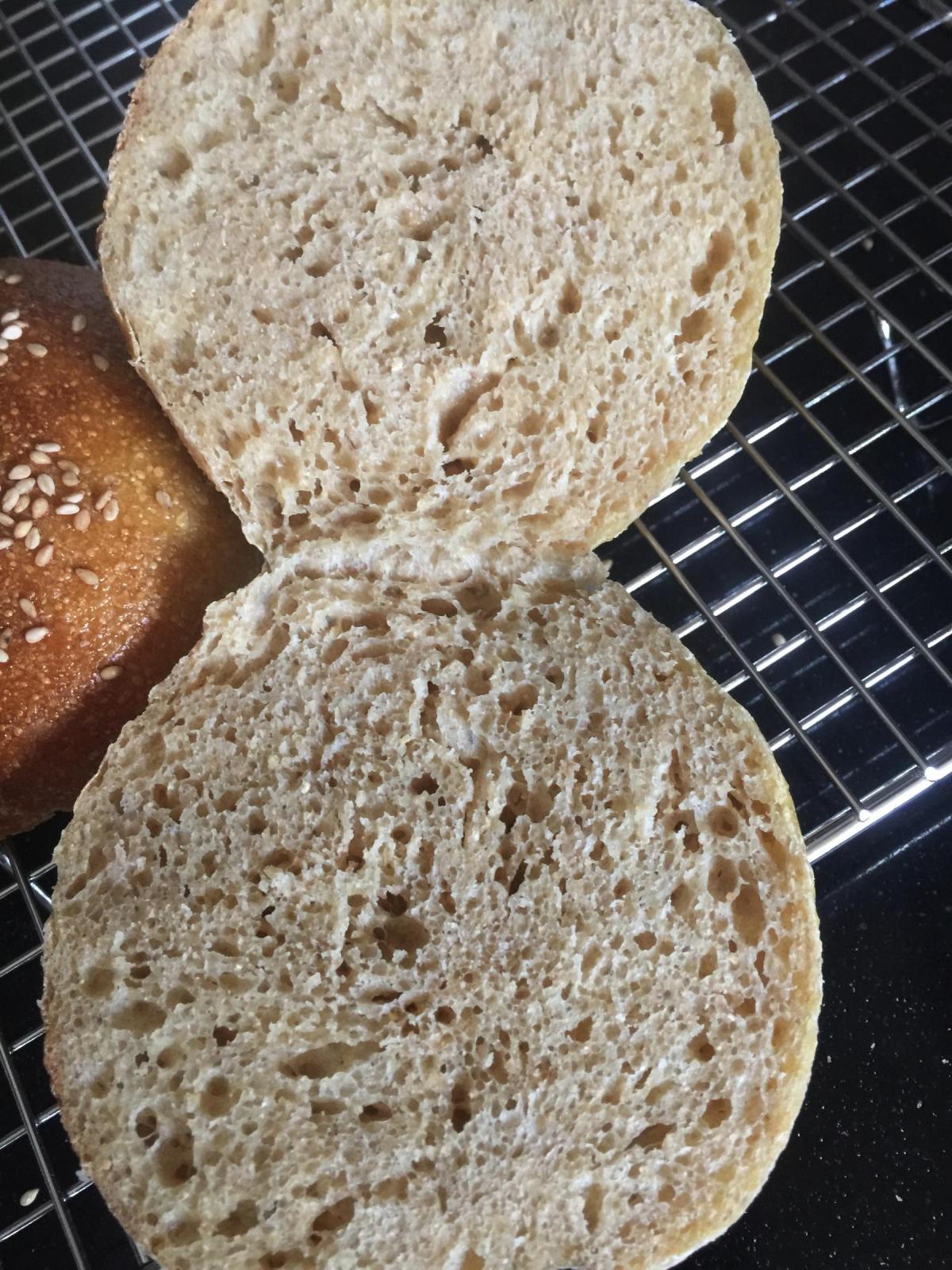 Let dough rest in warm place 45min-1 hr. Will be very puffy and light and easy to work with. Shape in 3 -boules. Place in floured banneton. Set in warm place and let rise 45 min. Retard till next day. Bake in 500 degree pre-heated iron pots 15 min lid on and reduce heat to 460 and bake 20 min.