Evolution of Sourdough Doughnuts
So far it's been a wild and unexpected journey this year. Who would've thought, I'd stray into a different direction: sourdough doughnuts.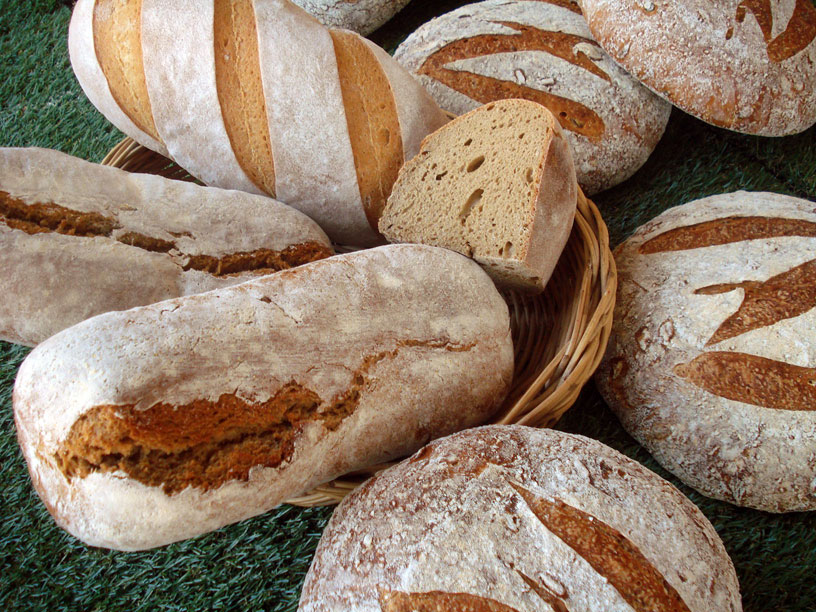 January, this year, I was churning out new sourdough and (French-style) yeasted breads for clients and the local Sunday farmers market. After a year of resisting, I launched my own version of poolish (demi) baguettes, containing a small portion of whole durum wheat flour. And after months of anticipation, I launched sourdough breads with varied ratios of medium rye flour (the only rye flour available in Cambodia) and spices (caraway, coriander, fennel, etc). However, due to extreme and fluctuating temperatures in Cambodia, plus lack of equipment, I was unable to retain consistent or successful results. With much dismay, the rye breads were discontinued.

Of course, I haven't given up.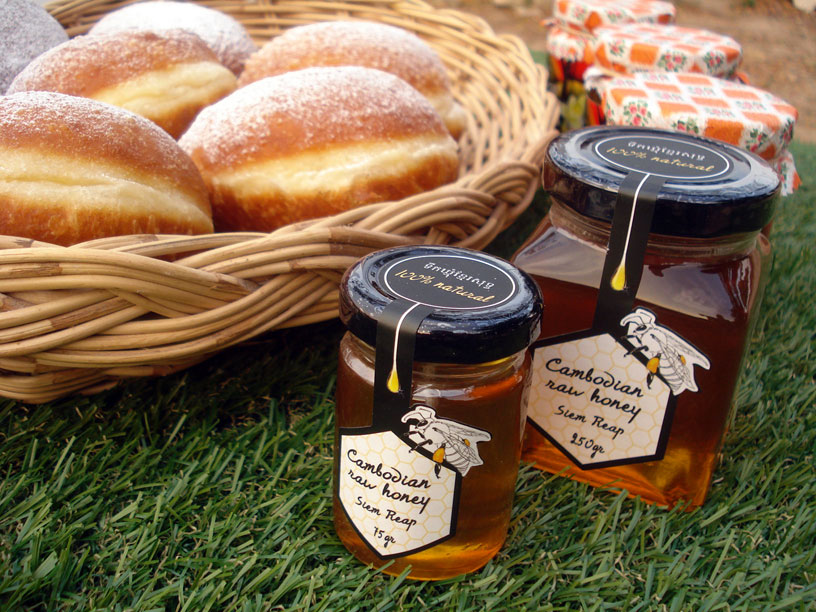 Collaborating with various partners at the farmers market, I found myself selling a limited range of artisanal goods to pair with my breads. Local honey by an artisanal beekeeper. Fresh, healthy dips such as chickpea hummus and eggplant baba ganoush by a boutique hotel. Tropical fruit jams by a French creole restaurant.

Whatever the reasons, early February I was inspired to make doughnuts. Viola! With help from the French creole restaurant, my mango jam and pineapple jam Berliners came into existence. (Berliners are German yeasted doughnuts, with high ratios of butter, typically filled with plum butter, fruits jams, and sometimes cream.)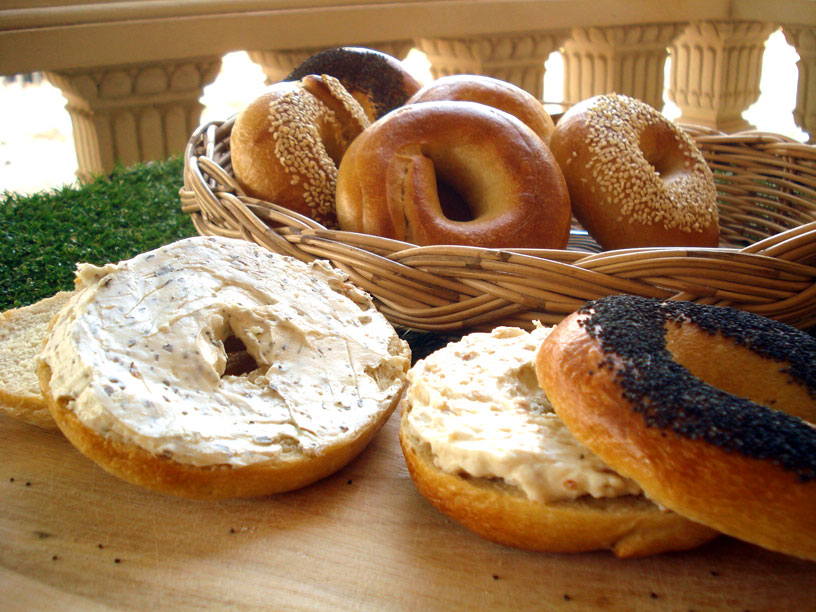 Mid February, I learnt I had an aptitude for making palatable, perhaps great tasting, flavoured cream cheese. Without delay, I advertised and promoted a Sunday farmers market "bagel brunch special". I began with plain cream cheese, roasted garlic & Italian herb cream cheese, and walnut honey cream cheese, on a freshly baked plain, poppy, or sesame seed bagel. Combined with my reputation for making some of the best bagels in town, plus my new tropical jam doughnuts, I managed to lure in a flock of new customers.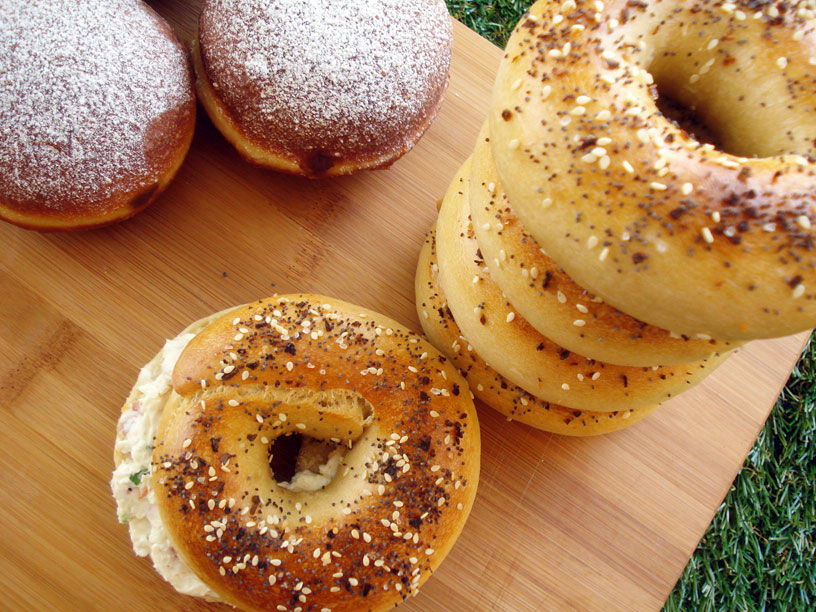 Since then, my so-called Berliners evolved into a different entity, thus losing that classification. Through curiosity and experimentation, I introduced ripe starter into my doughnuts, significantly reduced yeast amount, proofed the rounded dough overnight in a chiller, and deep fried them at a specific temperature range. My discovery: the delicate, thin crust was more crisp, the crumb more light and airy, the flavour more buttery and complex. Further enhancing its flavour, last week I learnt how to make pastry creams. Calling it the "Zebra Cream Sourdough Doughnut" (photo above), the doughnut contained 2 separate fillings: vanilla bean cream and Belgian dark chocolate (70% cocoa) cream. 

Moreover, as requested by customers, I made the "Everything Bagel", topped with... well, everything: poppy seeds, sesame seeds, coarse sea salt, dried garlic and onions. (Blasphemy to bagel purists, I know.) I also added smoked back bacon & scallion cream cheese to the bagel brunch menu, and improved the walnut honey cream cheese by adding cinnamon and cider soaked raisins. 

With these new offers, last Sunday at the farmers market my sales nearly tripled (compared to sales from a month prior), with rave reviews.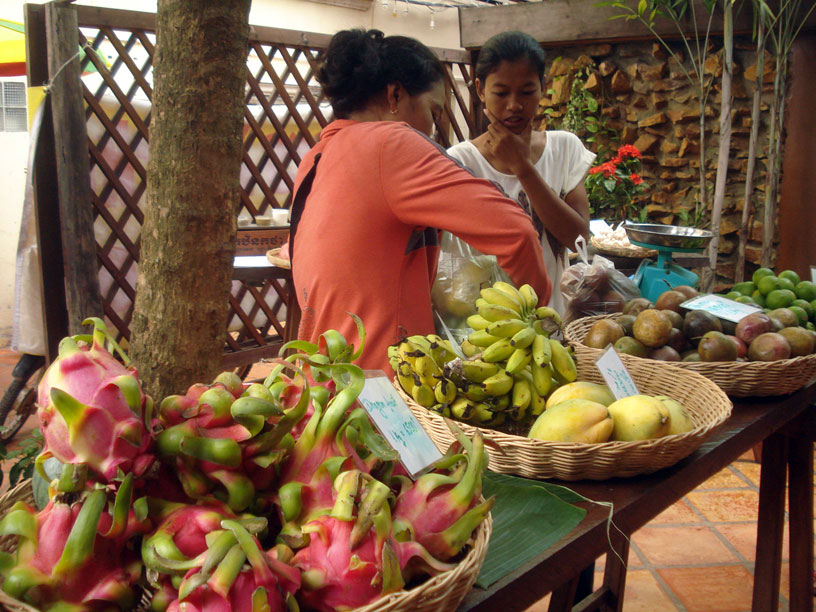 What's next?

I honestly don't know. Sometimes the best things in life are unexpected, made without planning or thoughts. I can only say, I will go where the heart goes.

Best wishes and jolly baking to all,

Mr. Zita
Head Baker
Zita's Bakery