February 19, 2016 - 7:09am
New from England - dough gets carried away during proof, can anyone help?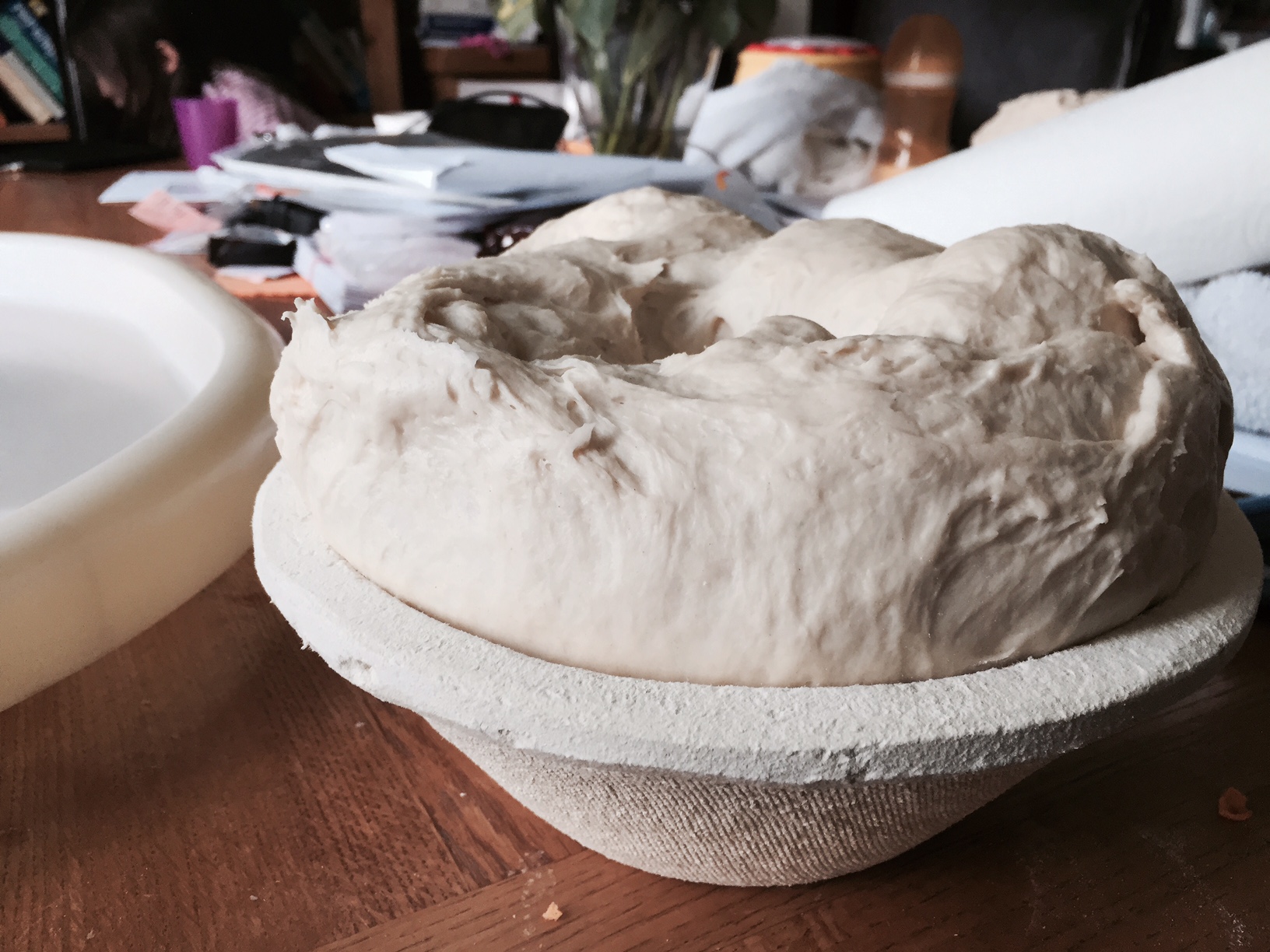 Hello,
I'm pretty new to bread-making - could someone please tell me where I'm going wrong? see attached pic of dough after just over an hours proofing.
Is the brotform just to small? it takes up to 750g according to the instructions and my dough should have weighed 830 according to the calculator on the recipe i used (weekend bakery website - 500g flour, 300 water, 8 salt, 7 yeast and 15 oil))
Or is it because i didn't shape the bottom correctly?
Grateful for any tips :-)