January 30, 2016 - 11:05am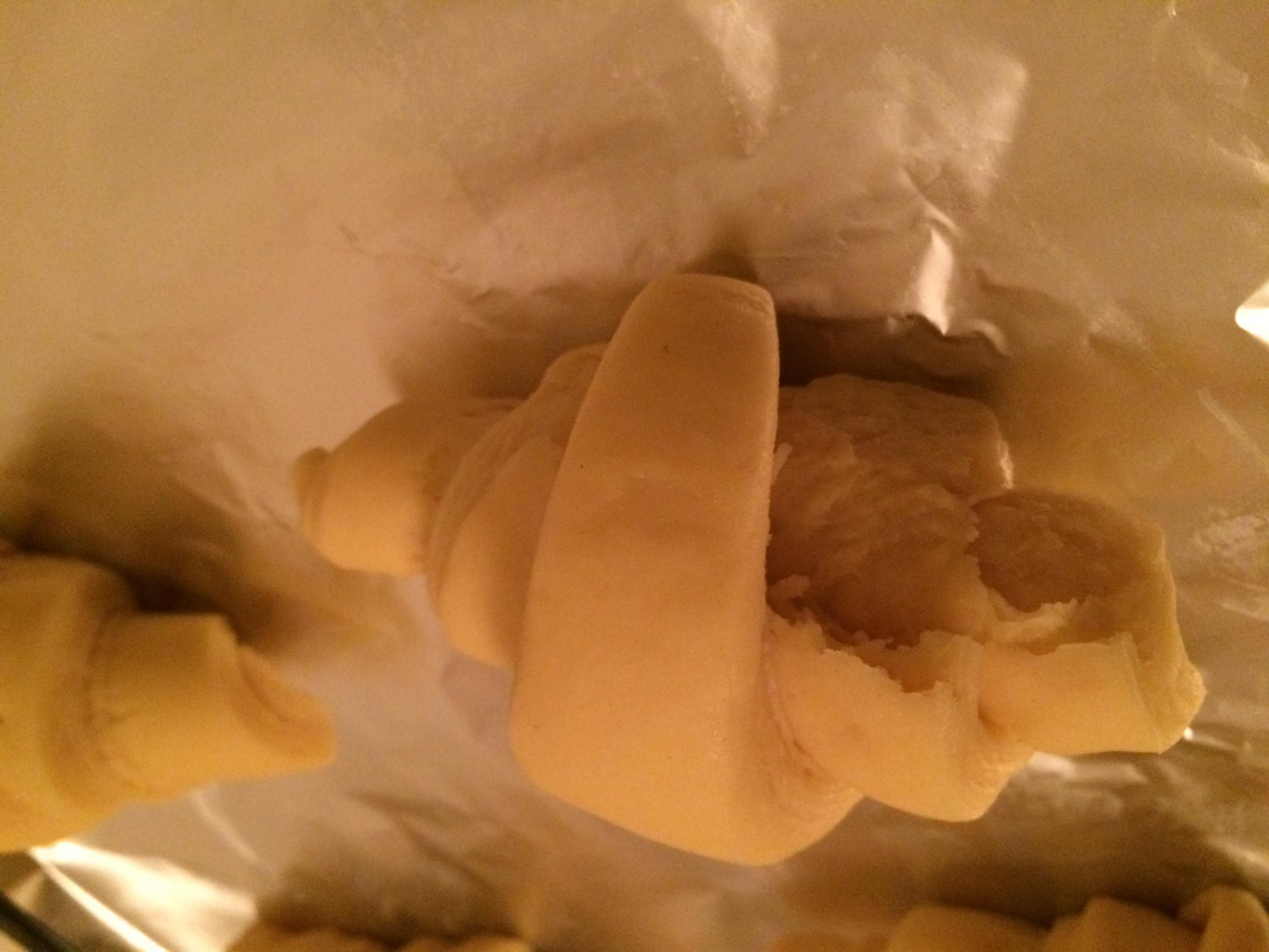 I posted several weeks ago about my unsuccessful attempt to make a croissant, and received much good advice, all of which I have incorporated into my common practises now.
However, even though my efficiency in lamination has improved greatly, the final proving and cooking are still proving very problematic. When I prove the rolled croissants for more than 1 hour they start to rip apart, and eventually in baking, collapse completely. As the picture above shows.
On the curious side, when I roll the same dough into a pain au chocolat this isn't an issue, and I end up with a perfectly well risen, layered, flakey pastry.
This at least tells me the pastry isnt completely wrong.
Can anyone help point me towards the possible issues, as this is starting to drive me crazy?