January 15, 2016 - 12:47am
Last Sunday's & This Sunday's Farmers Market
I've a lil' free time so I'll post something for your eyes to feast on. Plus, I promised to put more effort into posting. Apparently, a handful of you are keen to read about my progress.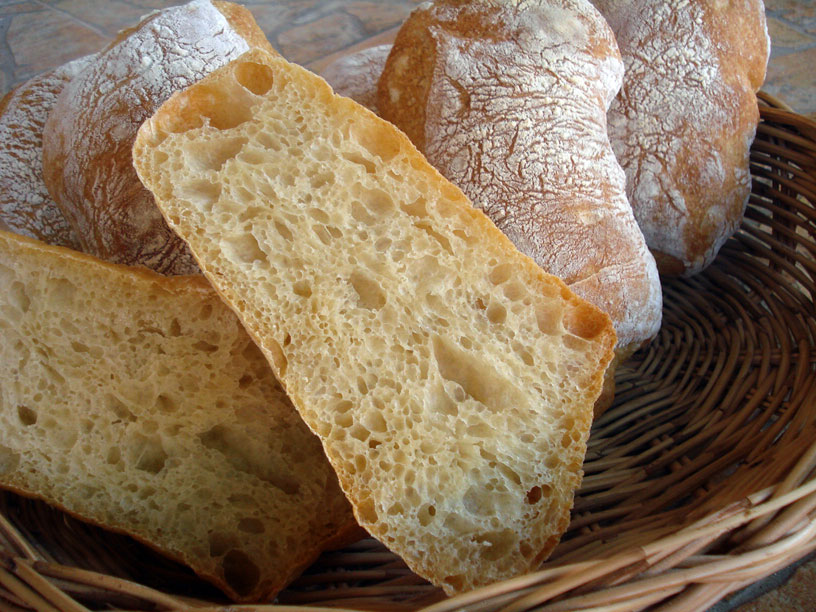 Several weeks ago I attempted rustic-style ciabattas. Repeatedly. In the photo above, that particular ciabatta contained a bit of durum semolina (pasta flour), about 30% baker's percentage. Absolutely gorgeous, nutty, buttery aroma, I remember, but too chewy crumb.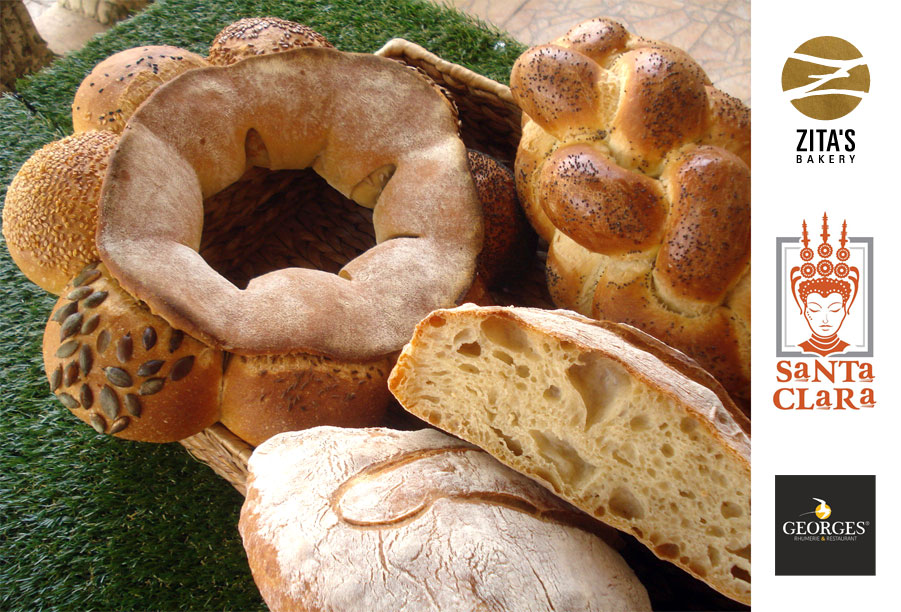 For last Sunday's Farmers Market, I switched to fine durum wheat flour (and less amount) for the ciabatta and increased its hydration. I also baked up a few seeded "Couronne Bordelaise" and 6-strand honey challah topped with poppy seeds.

To attract more customers, I collaborated with 2 partners. Santa Clara (boutique hotel) produced a range of fresh, healthy dips and spreads (such as coriander pesto, smoked eggplant dip, and spicy hummus). George's (restaurant & rhumerie) supplied 3 natural, tropical fruit jams (mango, orange, coconut pineapple).

Did my strategy work? Hard to say but I was ecstatic after selling nearly all of my breads, including the Couronne!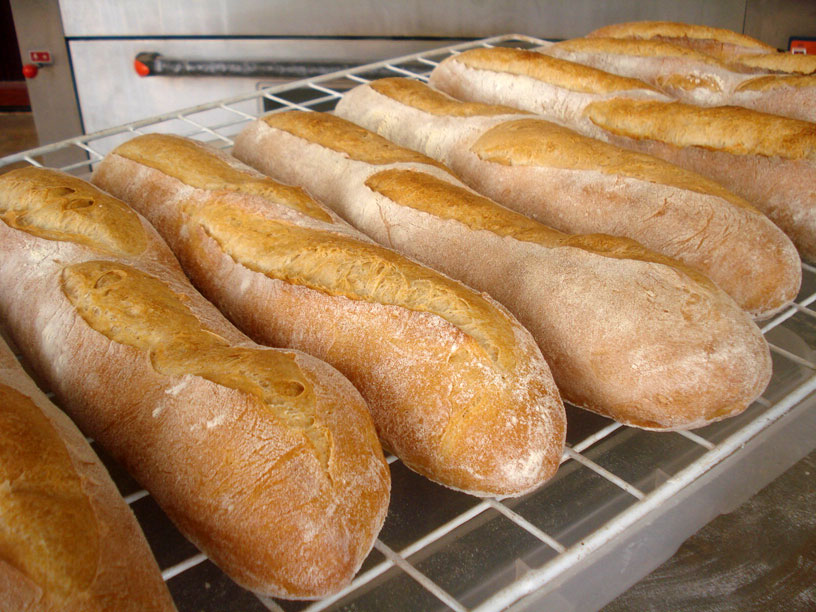 Earlier this week I made a batch of demi-baguettes for a client. For months, years even, I resisted making baguettes, going as far as denying requests from restaurants and hotels. Dozens of bakeries in town make (Vietnamese-style) baguettes by the hundreds, daily, a few producing French-style baguettes. Do I really want to compete with that, I thought?

Yes. Yes, I do now.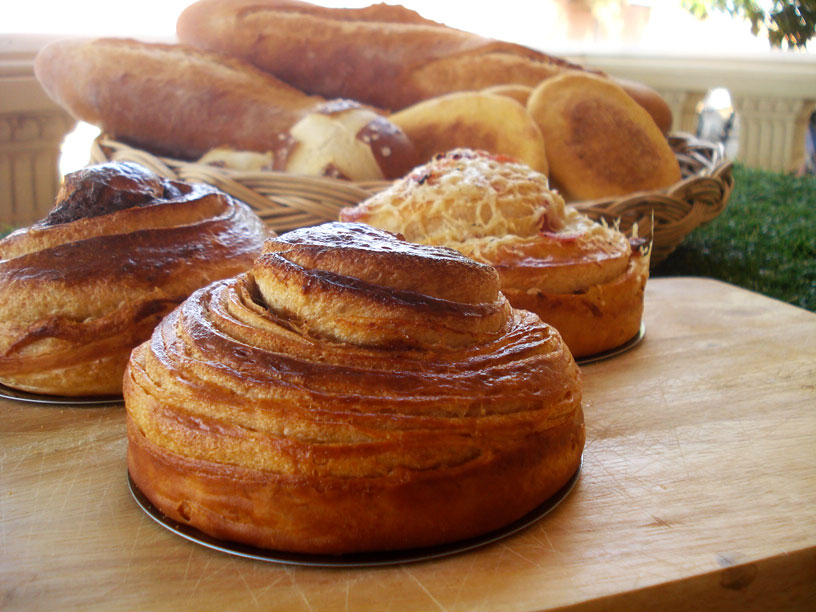 For about 3 weeks, I developed a formula for my "brioche rolls" (aka brioche feuilletée or flaky brioche). It's a laminated brioche dough, resulting in a lighter, more flaky, more buttery brioche. Another twist: my brioche rolls contains a dollop of ripe sourdough for flavour enhancement and leavening.
For this Sunday's Farmers Market, my brioche rolls comes in 3 different delicious fillings: cinnamon palm sugar, smoked back bacon & cheese, and dark chocolate. (Which of these 3 appeals to you?)

Also, for the first time I'll sell demi-baguettes (and sourdough English muffins) to the public. Somewhat anxious because the majority of my customers are French!!

Wish me luck!

Mr. Zita
Head Baker
Zita's Bakery