October 25, 2015 - 6:25am
stone or d/o country blonde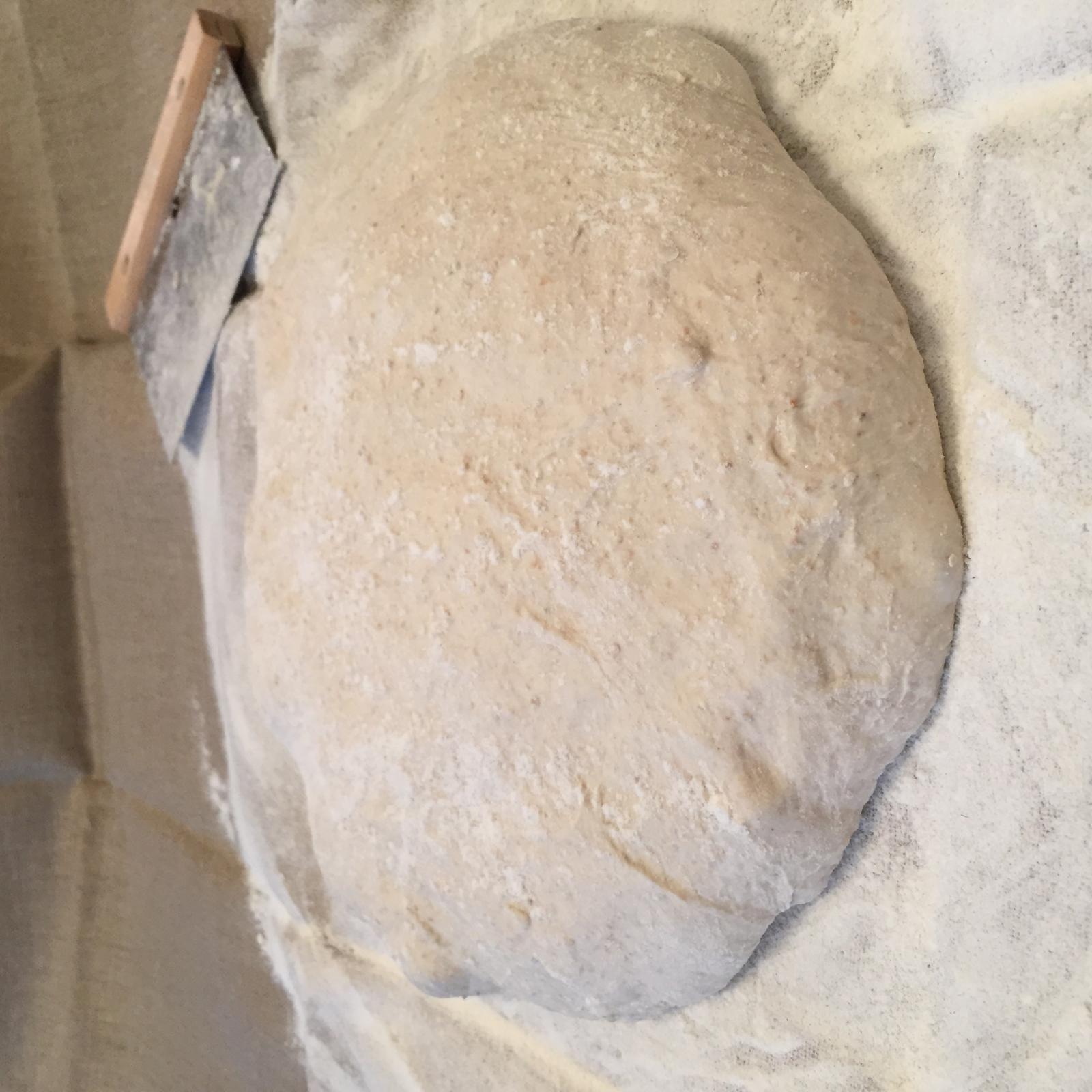 Goodmorning all..
I've been making FWSY country blond this weekend for the first time. 
It's all been going according to plan. I awoke to a dough that has at least tripped as he called for - maybe a bit more. I found it hard to shape on the board this morning as I couldn't build up a lot of surface tension. That's either because it is slightly over-fermented or because I'm not use to shaping a single big loaf - normally i make two loves from his recipes. But I did my best and put it into a new baking linen that i well flowered. I did this as my basket wouldn't be big enough to handle the size. What I'm wondering now is if I should try to put this into a larger dutch-oven I have ( i think it will just fit), or to put it on a pizza stone.. but my stone isn't that tick and i think that baking in the d/o is better as all the moisture is trapped...
My first thought is that I shouldn't have listened to his 12 - 15 hour preferment (and I knew better as his times are always so off my kitchen) - but I did place the dough in the basement and the room temp was about 69 degrees so I'm not sure I'm right on this one.
My second thought is that there is no way it's going to take 4 - 5 hours to proof this (albeit larger) loaf - room temp in my kitchen is aboiut 73 -it runs hot..
Third - what do you think - d/o or try the baking stone? It's thin as these things normally are so I"m suspect it work out well..
Thank you in advance for your thoughts..