September 27, 2015 - 12:41pm
Potato Ale Bread - made with boozy, mash-fed starter!
In 2007, after baking my way through all my old German bread baking books and Reinhart's "The Bread Baker's Apprentice", I checked for more bread formulas in the internet.
In German foodie magazine Essen & Trinken, one reader's recipe, featuring beer - always a plus! - caught my eye and piqued my interest. The beer was not only used to hydrate and flavor the dough, but, also, cooked into a mash, to feed the starter!
At that time I had the opportunity to chat with Peter Reinhart in an online bread baking Q & A, hosted by "Fine Cooking", and asked him about the boozy, mash-fed starter. He had never heard of such a thing, either.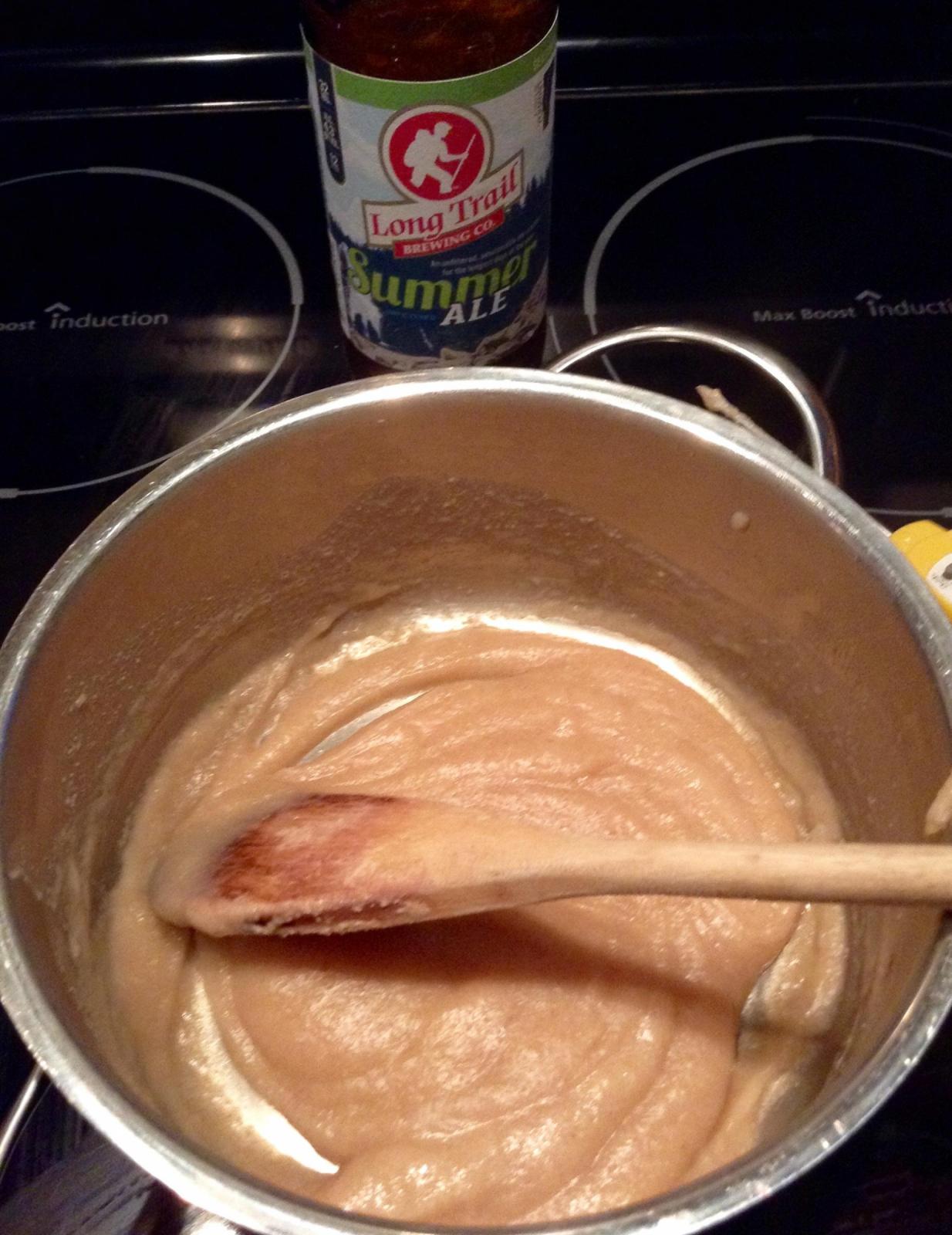 Ale cooked into a mash is later used to feed the starter
Not only that - there was another oddity: the recipe described stretching and folding the dough into a neat package, at 1-hour intervals. What an entirely weird concept! I was puzzled and very intrigued.
Later I found out that S & F was first mentioned in The Fresh Loaf in 2006. Reinhart's "Artisan Bread Every Day", introducing a larger audience to S & F, was published in 2009. 
A bit skeptical how this could work, I went ahead with the Englisches Kartoffelbrot mit Ale (English Potato Bread with Ale), stretching and folding the dough as per instruction, and was a bit surprised when I saw how the dough became smoother, more elastic, and really showed little gas bubbles, when I cut it to check the development.
To learn more about this tasty bread, my tweaks, and find the recipe (including a downloadable BreadStorm formula), please, follow me to my blog Brot & Bread.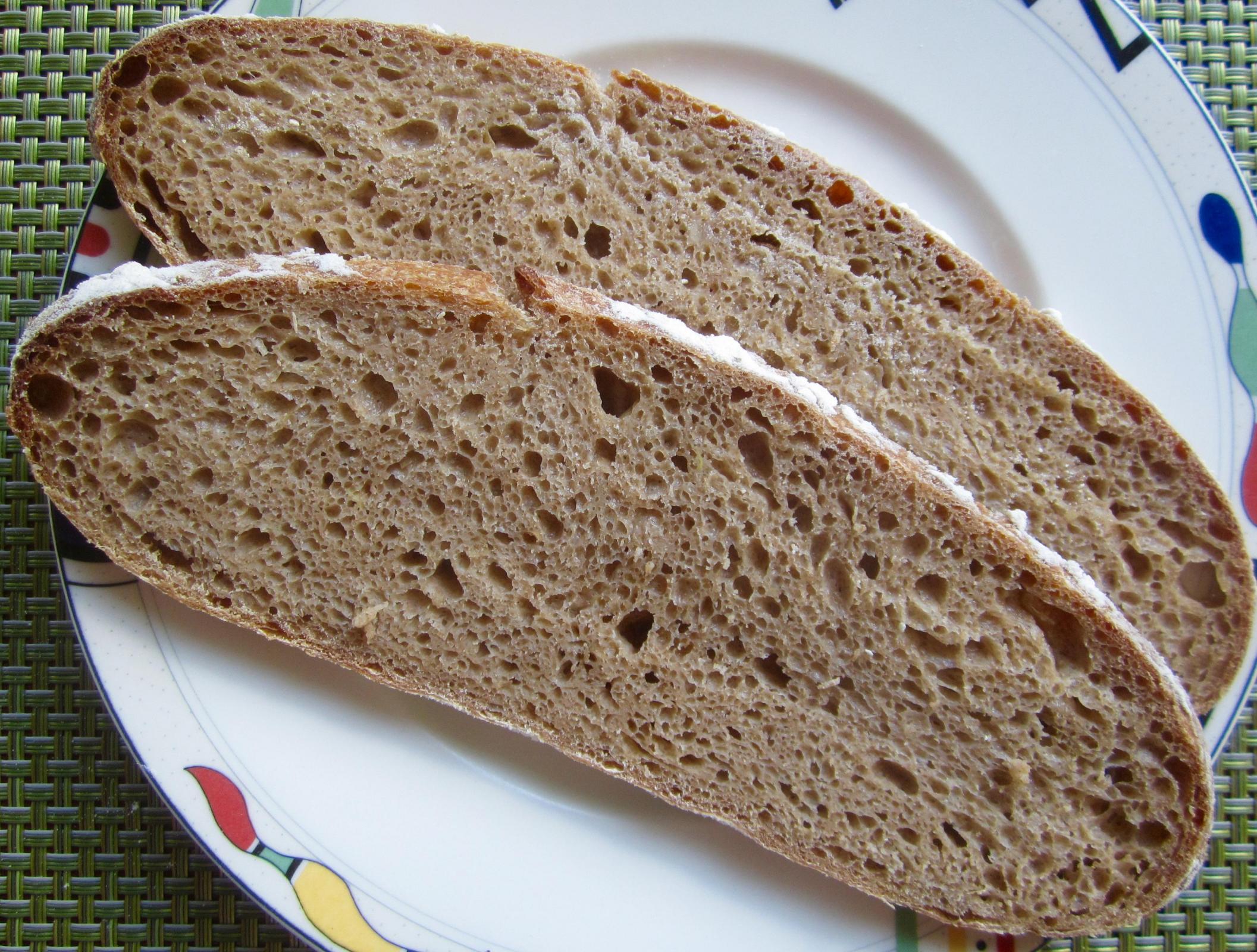 Moist and tasty - my bread loves beer (same as the baker :)