My whole family have voted David's SJ sourdough as the best bread ever! I am so happy I have found my "go to bread recipe". Beautiful flavour, crumb and crust! I followed David's recipe (HERE) the only deviations were,  I use my starter cold from the fridge and I bake my bread in a wet clay Romertopf with a cold oven start. David's recipe and descriptions are fantastic and the dough is a pleasure to work with :-) I have made four loaves in the last few days.
Dough directly after being mixed and then after  S&F's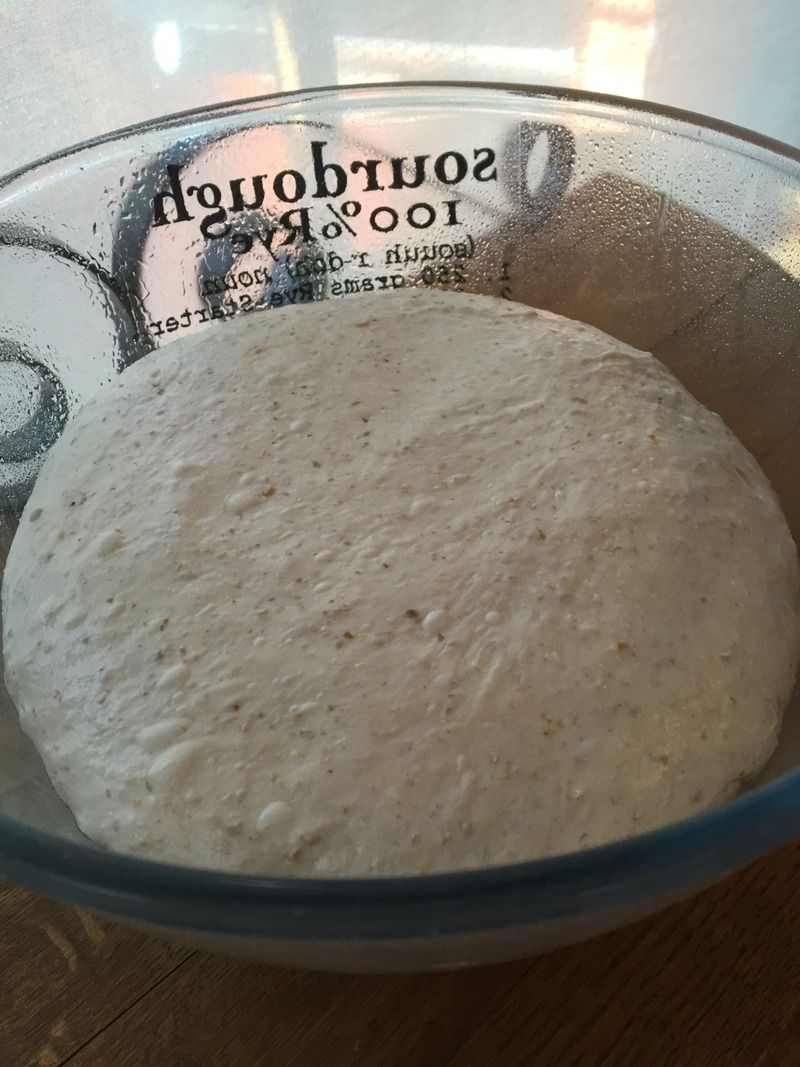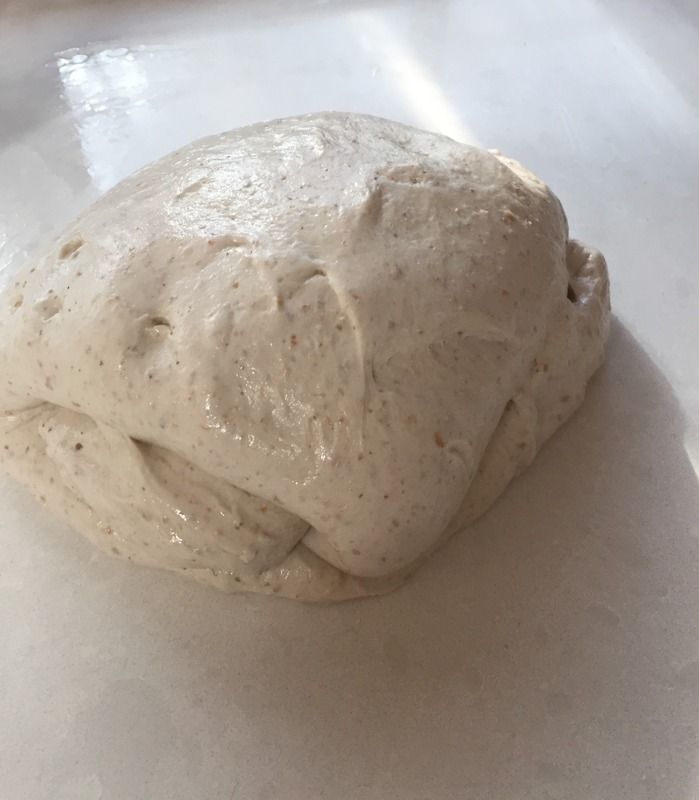 Dough, preshaping and then proofing in my warming drawer at 27C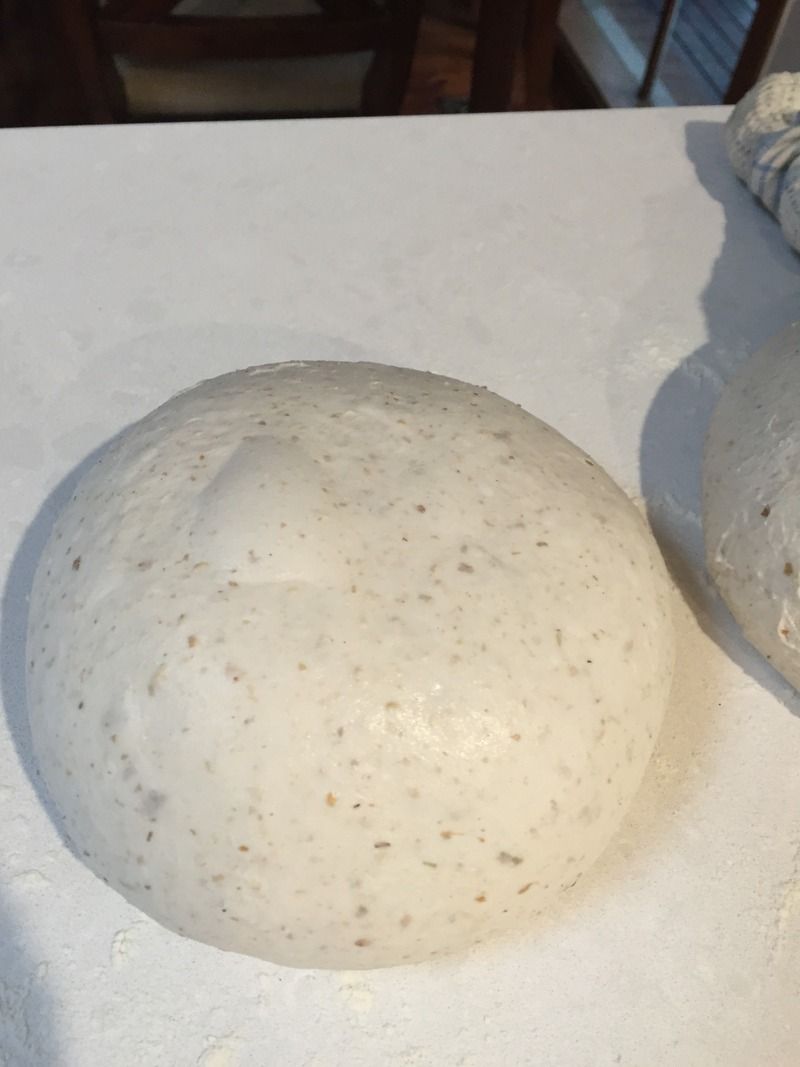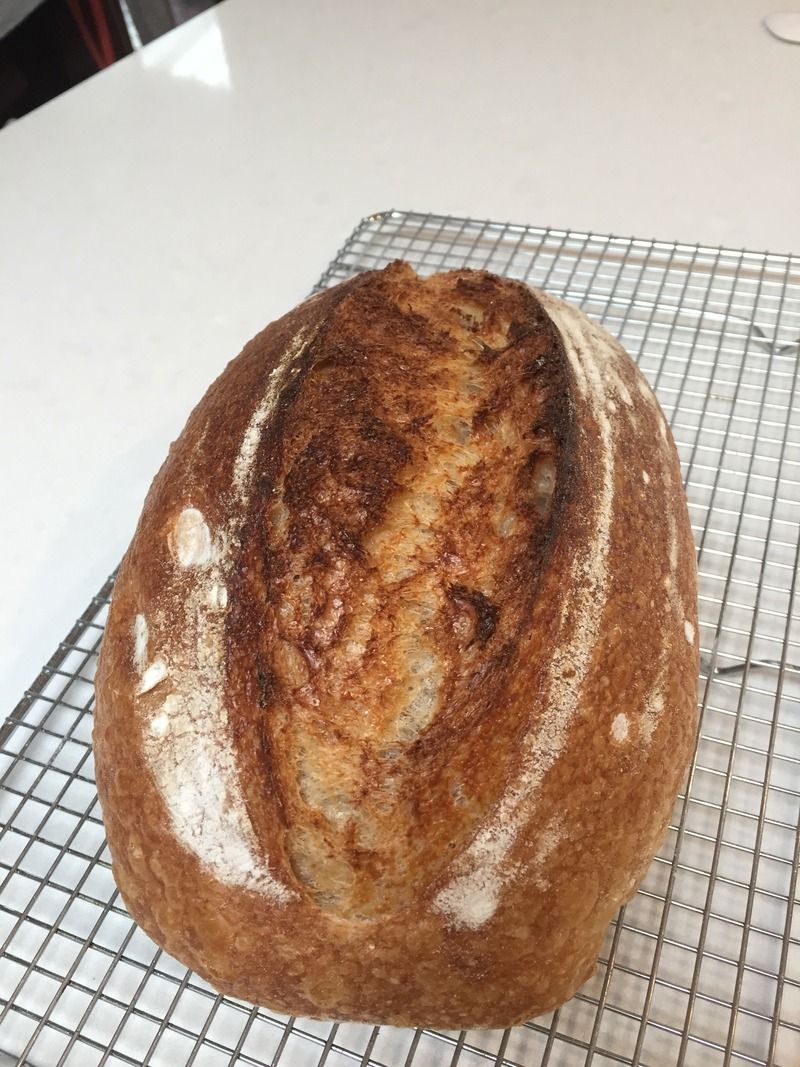 HOT crumb shot because my son had too have a slice :-(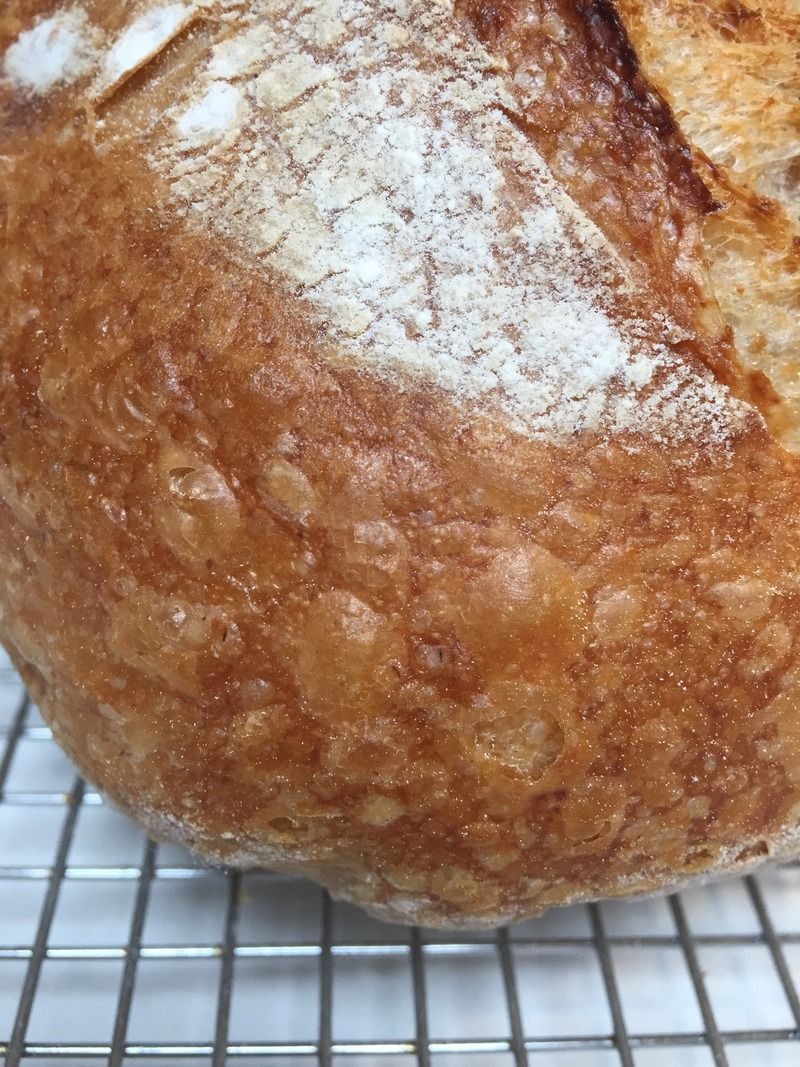 Once it cooled I had to have a taste and my dog photobombed my photo! Somehow I think he wanted the Salami and not the Bread lol. The bread looks doughy in this photo but it's just the shadow.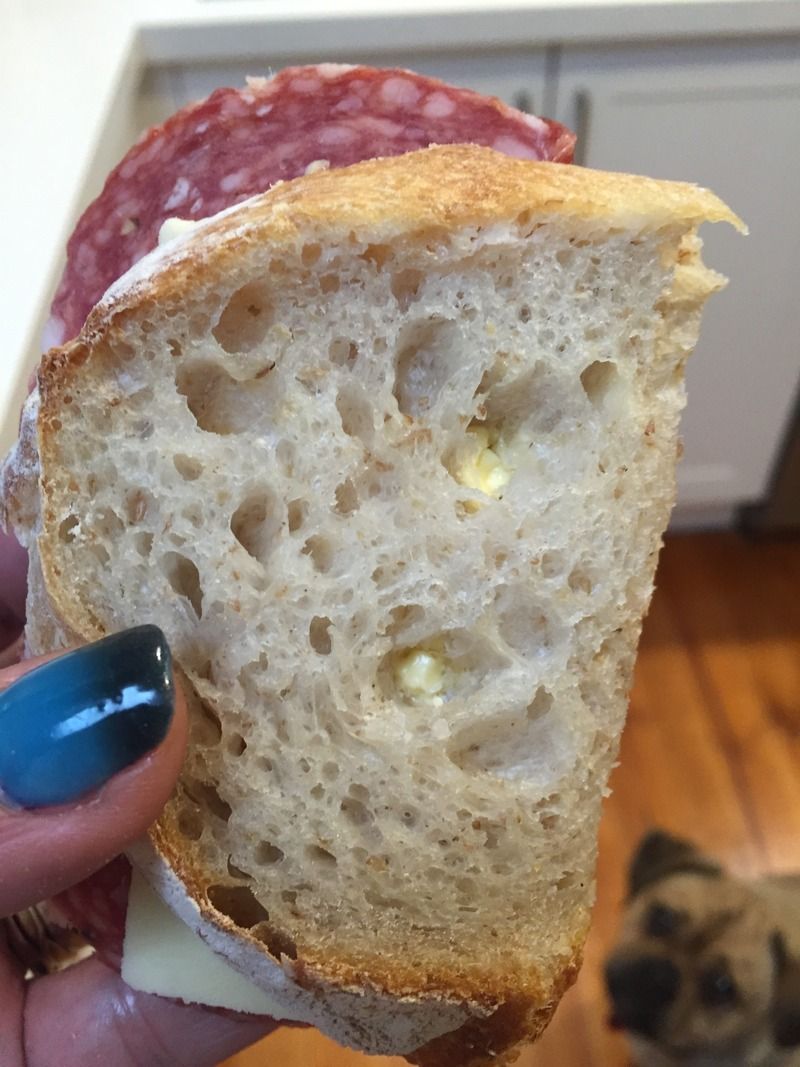 Cheers Sonia