Farmers' Market, Supermarkets, Food Shop
Man oh man, how long has it been? 3 months since my last post on TFL? Well, it's about time I post a quick update on my progress.
For those who don't know, I'm an amateur baker turned pro (for about a year), now operating a sourdough microbakery called Siem Reap Bäckerei in Cambodia, Southeast Asia.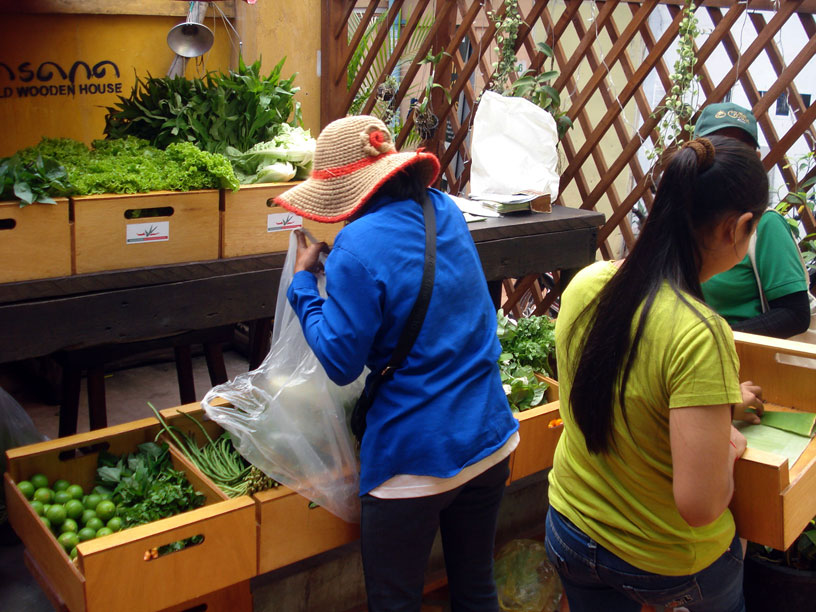 In my previous post, I mentioned the launch of a Farmers' Market in Siem Reap, the first of its kind in the city. Initially, traffic was high and steady but since then has slowly dwindled.  
The future existence of the Farmer's Market seems doubtful, but I'll remain optimistic until the ship sinks.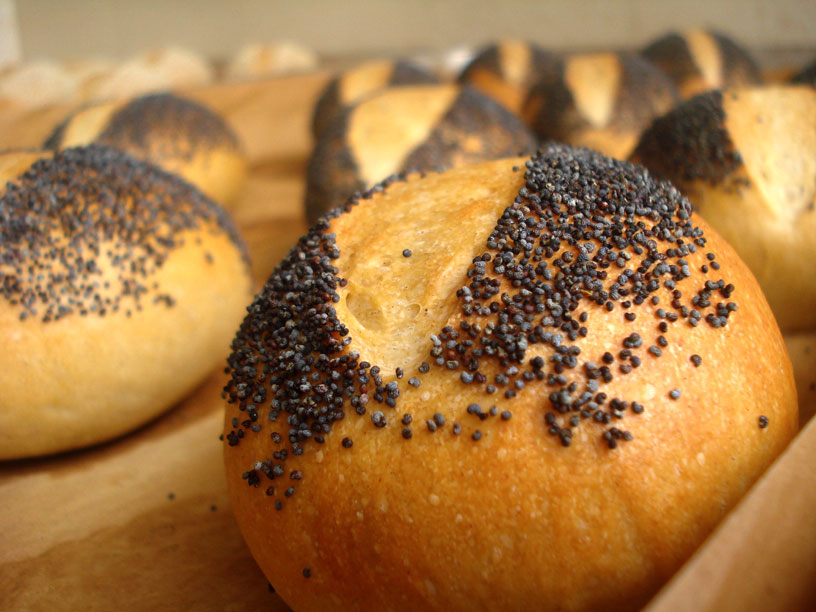 About a couple of months ago I discontinued the production of my bread rolls. Too much effort for too little money. Some of my regulars were upset with the decision, but what else could I do? Plus, my health and happiness was compromised. The bread rolls weren't naturally leavened and my heart belonged to sourdough.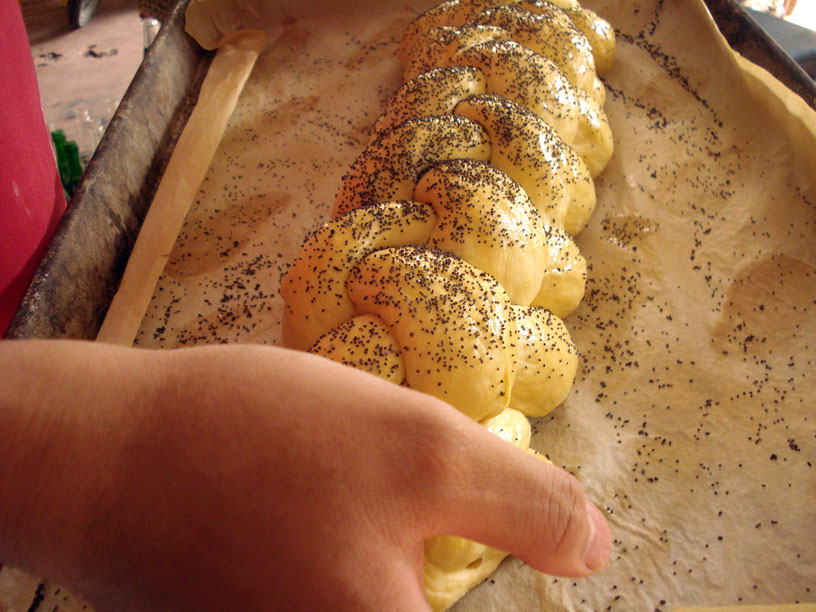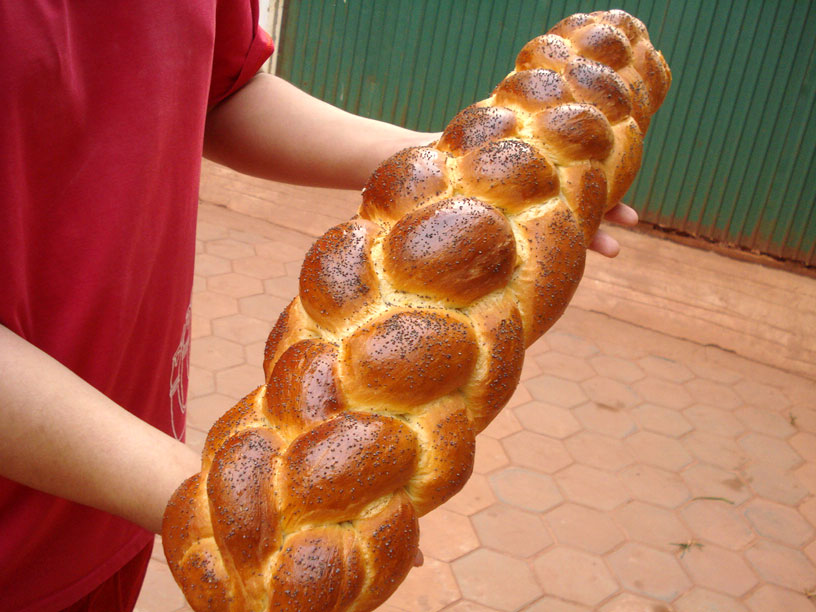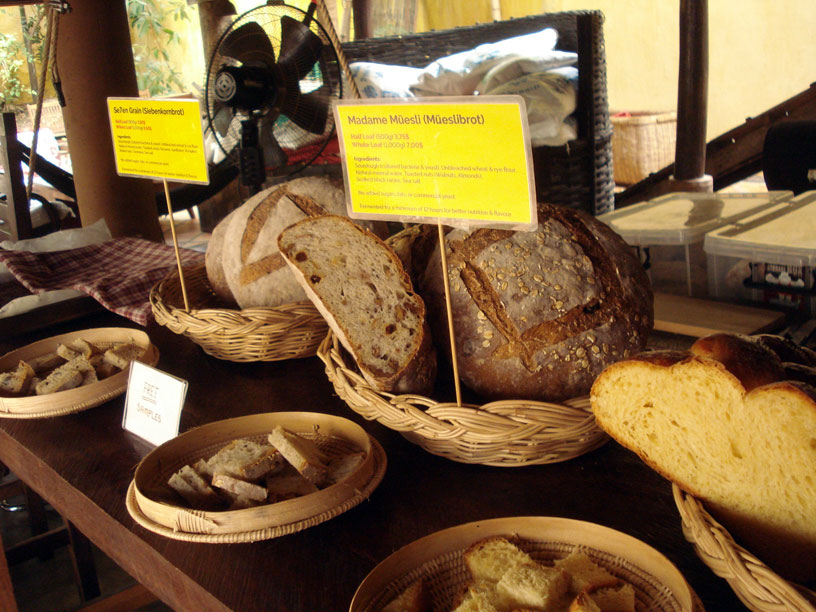 In early April, one of my clients, a luxury resort in Siem Reap, requested me to prepare challot (plural for challah) to their specifications for a Jewish event in March. Having little experience with challah, I was reluctant to accept the request but did so anyway. I had one month to prepare myself, so why the heck not?
Every week thereafter, I tested and adjusted my recipes, offered and sold my experimental challot at the Farmers' Market.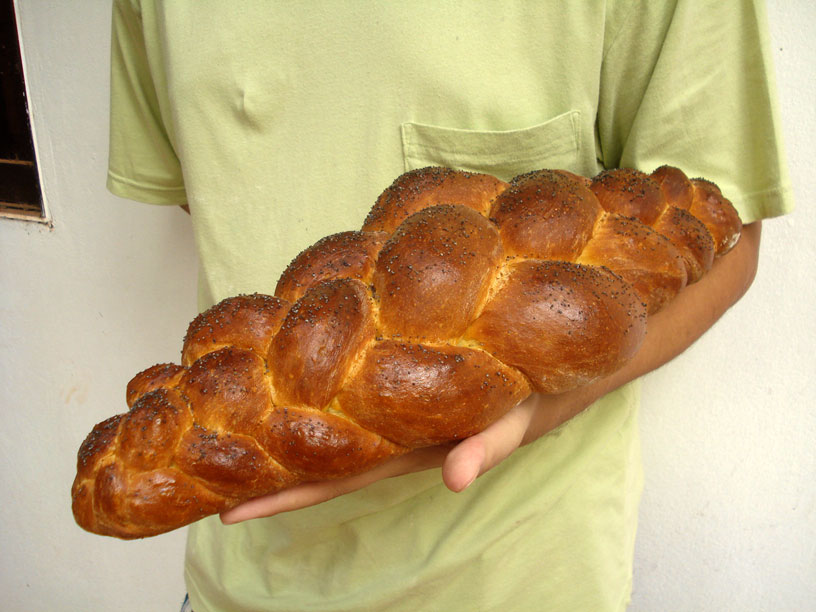 Finally, trial after trial I was satisfied with my final product. Made with a stiff sourdough, unbleached T65 French flour, whole durum wheat flour, free-range chicken eggs, natural mineral water, extra virgin olive oil, honey, sea salt, and commercial yeast, topped with poppy seeds.
Praise the bread gods, my client and their customers were super happy with the challot!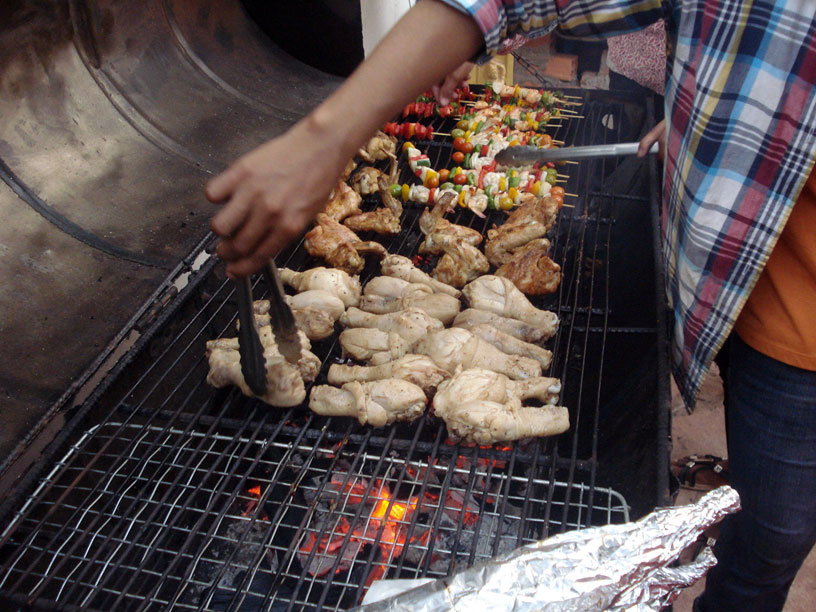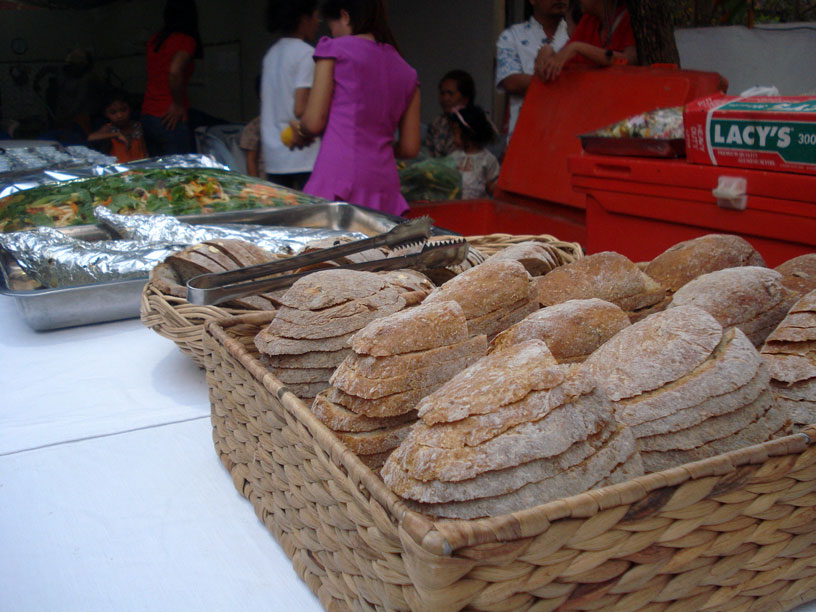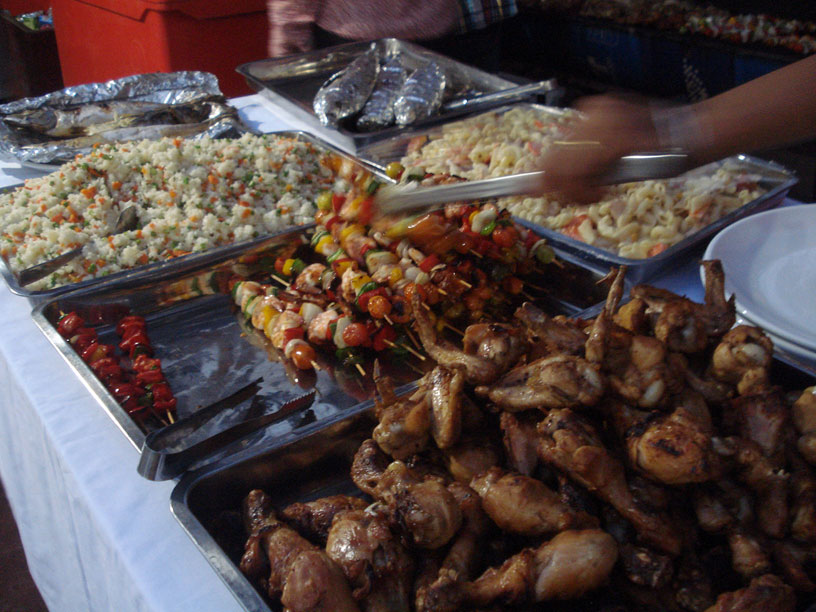 Not too long ago, in mid-March, we celebrated the birthday of my business partner. We hosted 100 or so guests, with the majority being local Cambodians.
I was shocked to discover that my breads were depleted by the end of the party. Sourdough breads are generally incompatible with the palates of locals, and I was certain that the bulk of my breads would be left untouched!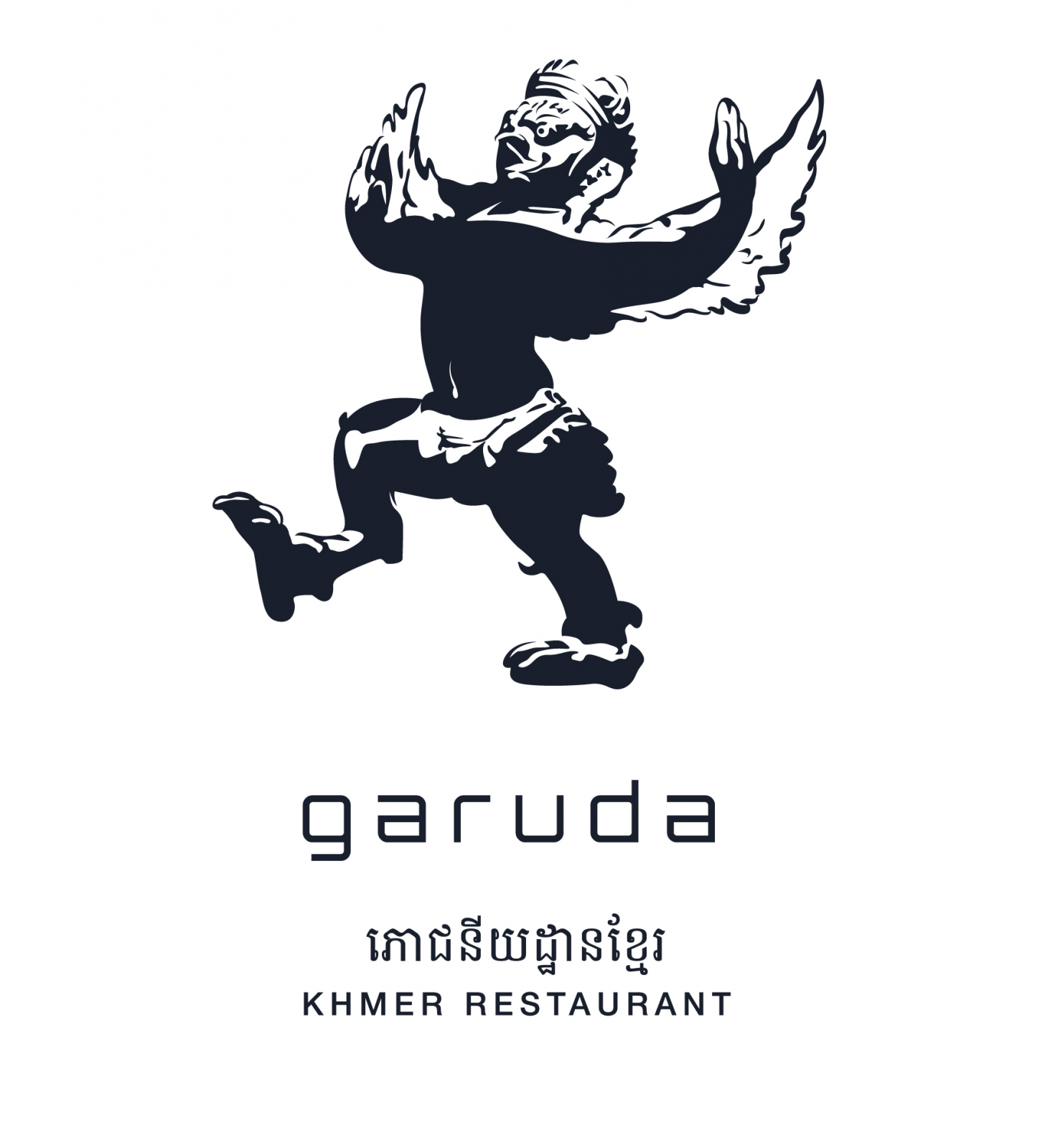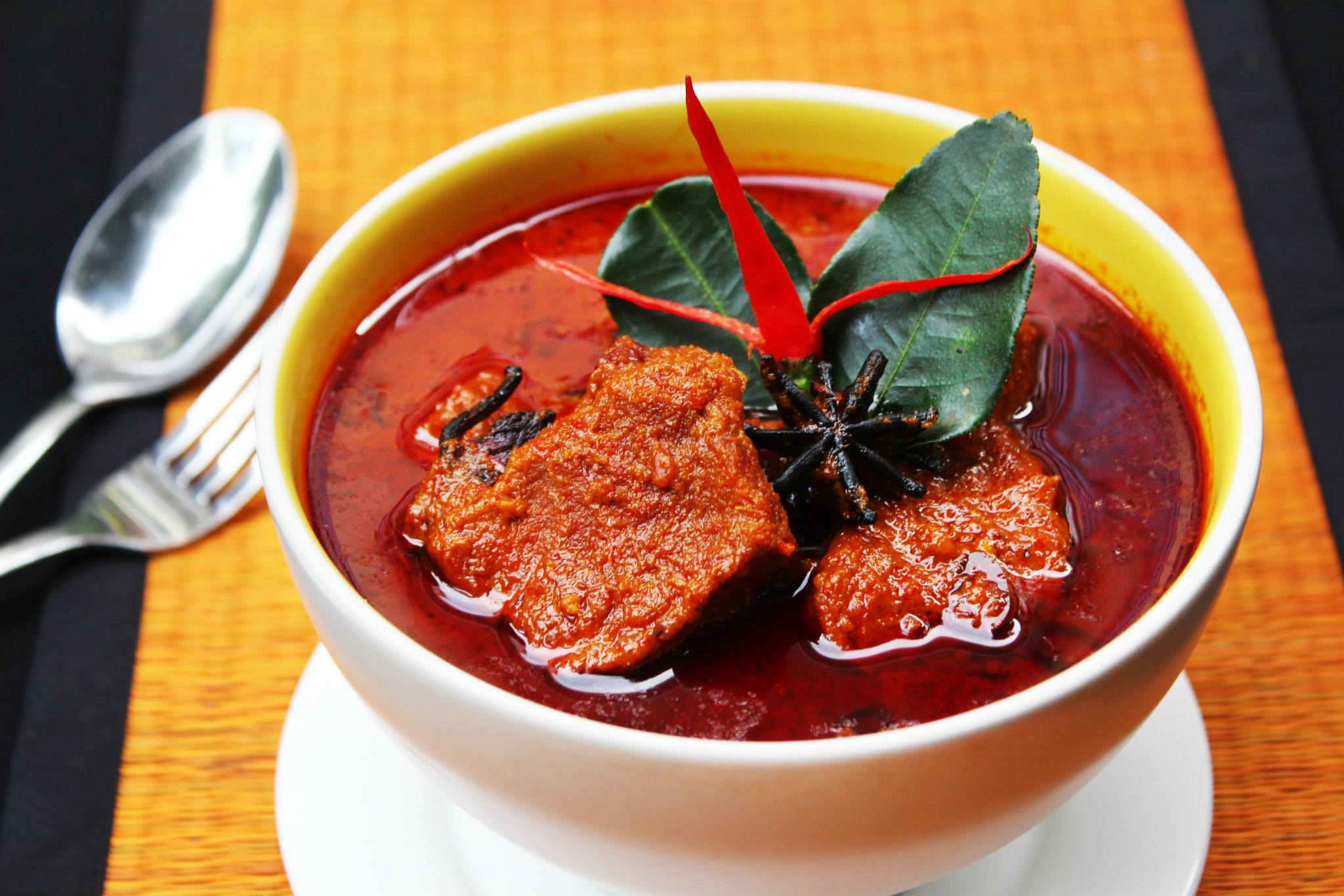 For about 2 or 3 weeks I have been delivering my breads to an acclaimed Khmer restaurant called Garuda. Garuda is situated in Phnom Penh, the capital city of Cambodia.
It's official! My bakery's reputation has reached beyond our home base in Siem Reap!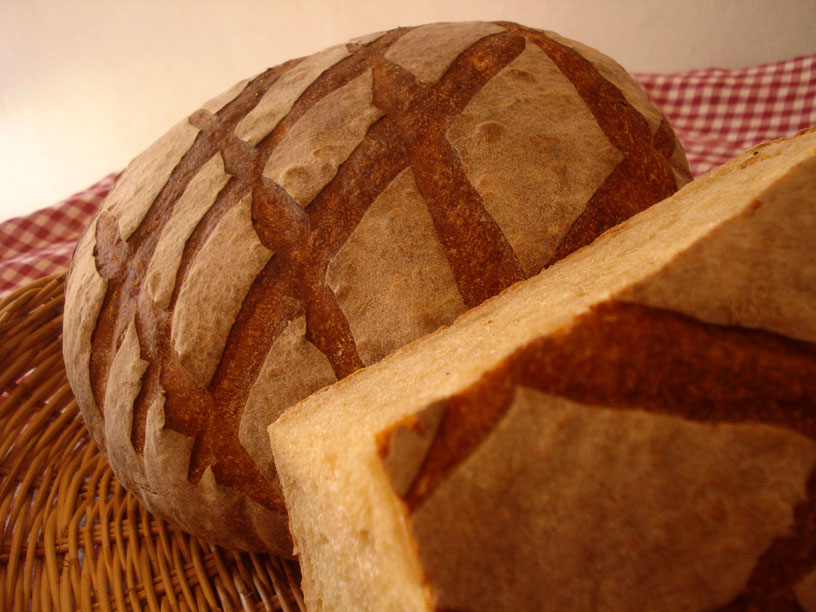 Currently, I produce only 2 sourdough breads on a regular basis: a 7-grain loaf and a muesli loaf (containing walnuts, almonds, raisins, and rolled oats). I'm now working on a third loaf I call "Snow White". It's a French-style country bread whose greatest advantage is its food pairing versatility. Cheeses, cold cuts, sweet or savoury dips and spreads, soups, you name it.
Trials are nearly complete, perhaps as soon as the end of this week. I'm convinced the Snow White will be a big seller, so I've been anxious about its completion.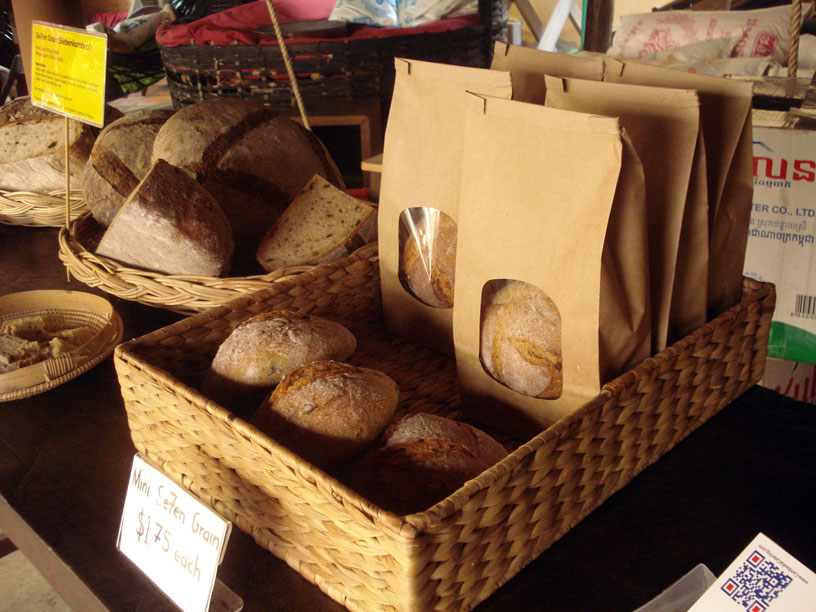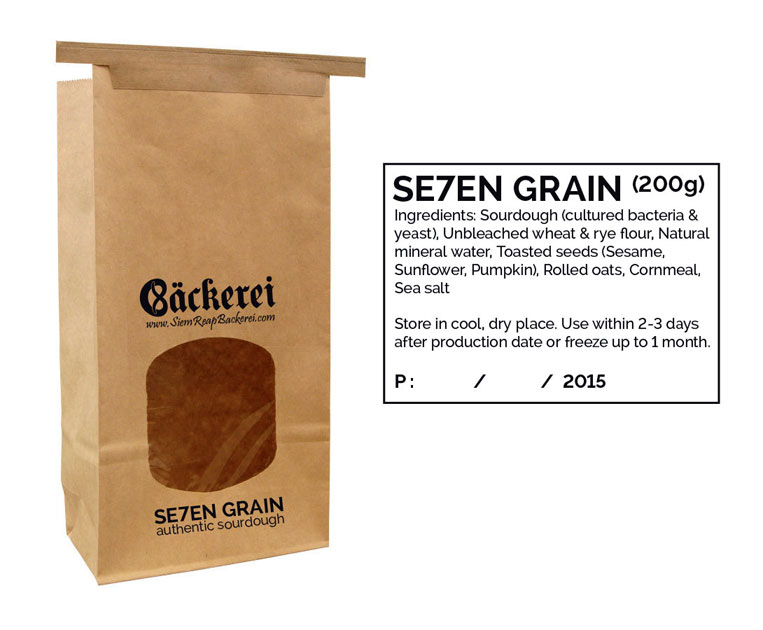 Look! Eco-friendly, paper bag packaging!
We're now on our way to supplying sourdough breads to a few major supermarkets in town---but mini-sized. Why? Because we now know there's high demand for tiny, adorable breads, more so than our standard 1 kilogram and half kilogram loaves.
As a test, last Sunday I made mini 7-grains (200g each) for the first time at the Farmers' Market. Unexpectedly, they all sold out within a few hours.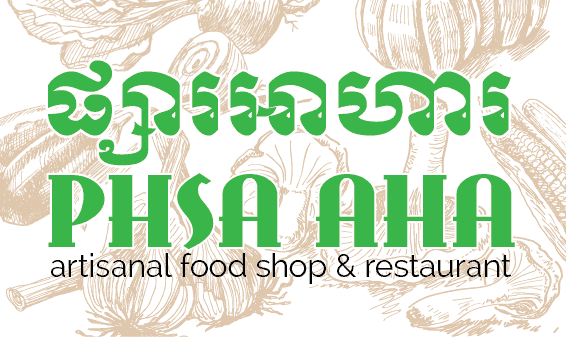 My latest project: opening Phsa Aha (i.e., Cambodian for "food shop"), a cooperative artisanal food shop and restaurant.
For months my business partner and I searched high and low for a cafe or restaurant to house our breads. But, then, we realized dozens of food artisans in Siem Reap were in a similar position.
In the span of a few weeks, we've hunted down some of the best food artisans residing in Siem Reap, including a master butcher from Germany, a pastry chef from France, a former barista / now coffee consultant from Australia, a cheese producer from Italy, a free-range egg producer from Switzerland, several farmers of organic produce, and a few other skilled persons in the food arts.
Phsa Aha is coming into fruition, folks, and I can hardly contain my excitement!
Although I'm not around as often as I like, please feel free to message me for tips, thoughts, or whatever. It's nice to stay connected with fellow bread bakers, especially in a country where they're far from many.
Thanks so much for reading up on my bakery. Farewell and may your breads give you and others everlasting happiness!
Zita
Head Baker 
Siem Reap Bäckerei